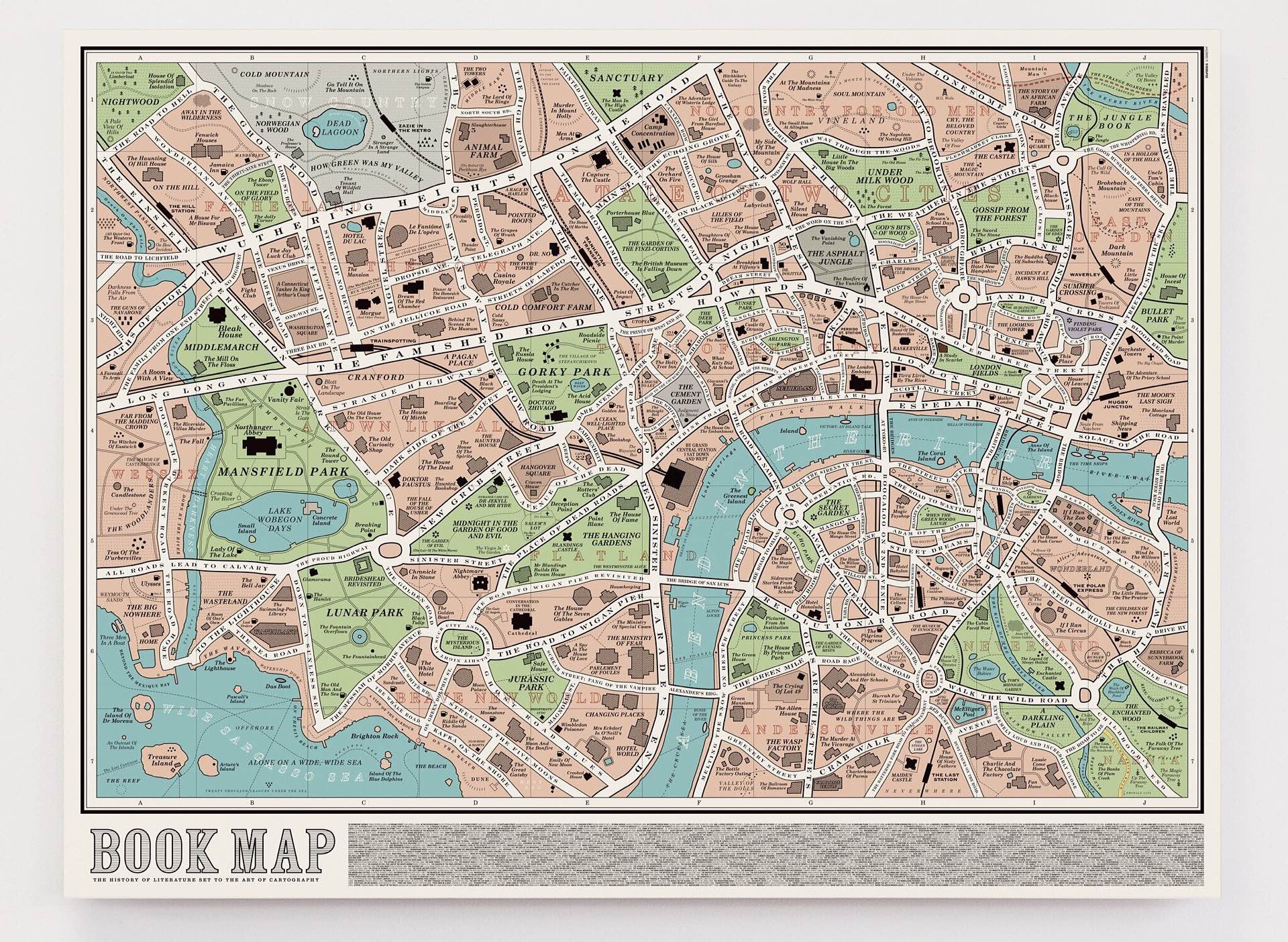 The "Book Map" by Dorothy
If you love both classic literature and cartography, this one's for you: It's an imaginary street map — though one loosely based on turn-of-the-century London — where every road, feature, and district is named after one of 600 books from the history of English literature. Here are just a sampling of the titles you'll find throughout:
The Catcher in the Rye
Animal Farm
The Bell Jar
Nightmare Alley
Where the Wild Things Are
Wuthering Heights
Slaughterhouse 5
The Legend of Sleepy Hollow
Norwegian Wood
Charlie and the Chocolate Factory
Moon Palace
Harry Potter
The Lighthouse
The Phantom Tollbooth
The four-color litho map measures 80cm x 60 cm (approx. 31.5″ x 23.6″) and is printed on sturdy 120gsm uncoated art paper. Get it for £25 (~$33 USD) at Dorothy.