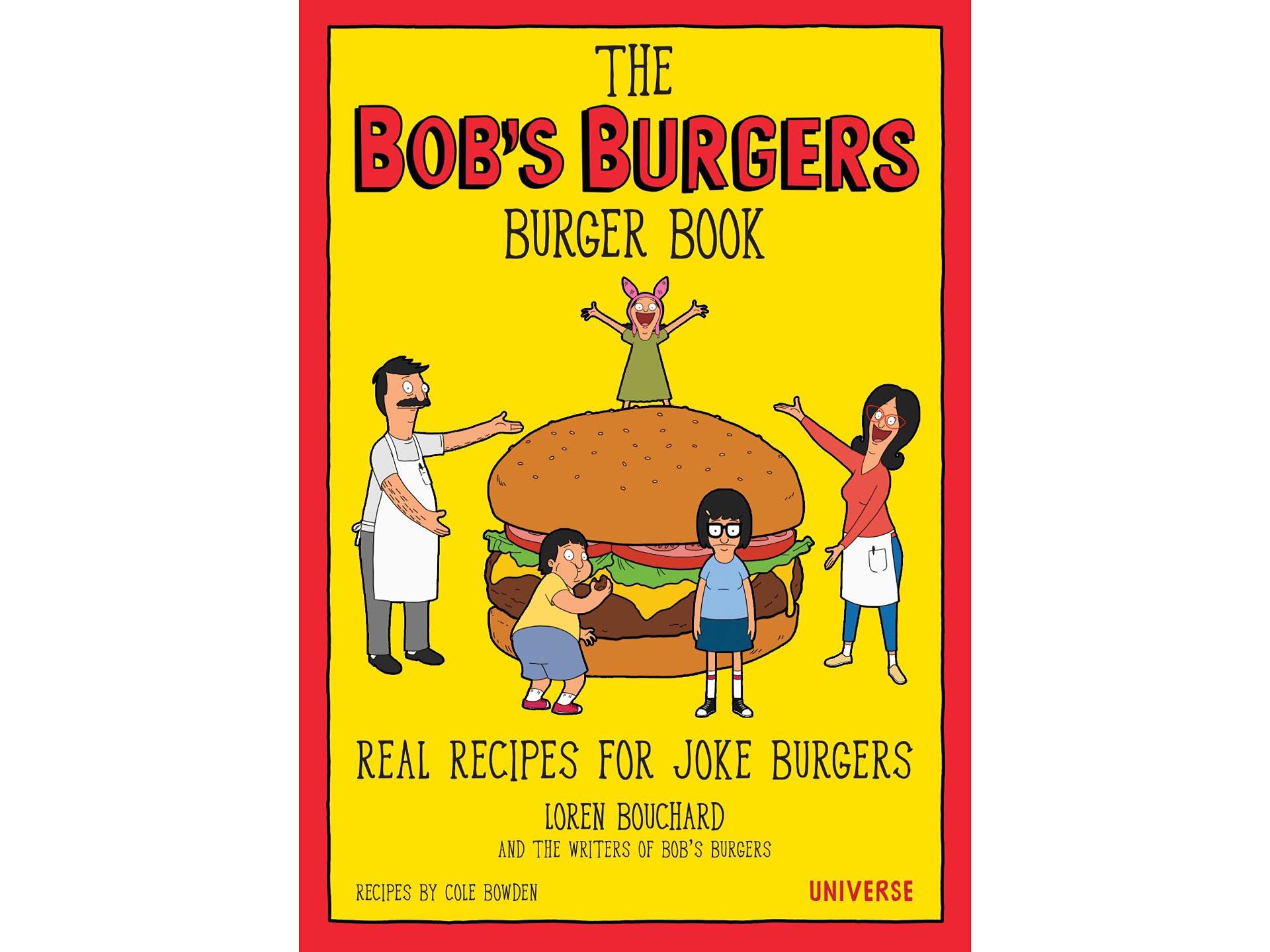 'The Bob's Burgers Burger Book' by Loren Bouchard
A few days ago The Bob's Burgers Burger Book: Real Recipes for Joke Burgers was released and it's already the #1 best seller in Burger & Sandwich Recipes on Amazon. While that fact alone is endlessly funny to me, the 75 burger recipes in this book — which are inspired by the hilarious cartoon series of the same name, in case you live under a rock — are actually edible should you dare to make them.
I like the description for the brilliantly-named Poutine on the Ritz Burger:
Guaranteed to delight your taste buds, this all-beef patty is cooked in brown gravy, topped with sliced potato fries, fresh cheese curds, and Ritz cracker crumbs—and comes with a side of poutine fries. The Ritz crackers provide a welcome, buttery crunch. I'm pretty sure there are enough calories for at least a couple days in here. Fresh cheese curds may be a bit hard to find, but you can normally get them at higher end grocery stores or local dairies. Makes 4 burgers, plus plenty of poutine fries.
The entire Belcher family and other characters from the show appear throughout, as well as obligatory burger puns.
This is just a delightful book for fans of Bob's Burgers. Get the hardcover for $13 at Amazon.