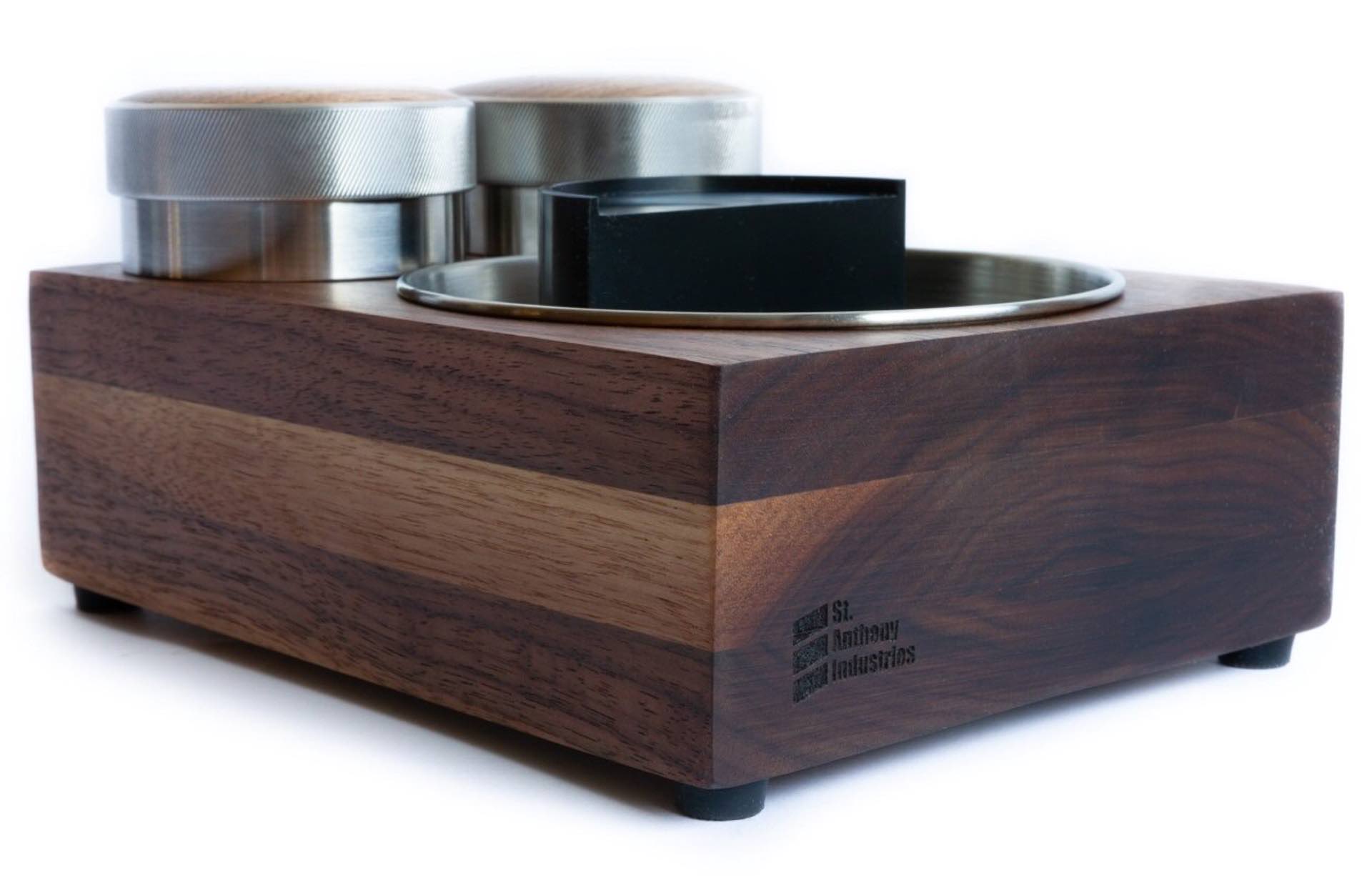 "The Bloc Party" Espresso Tamp Station by St. Anthony Industries
St. Anthony Industries' "Bloc Party" tamp station would make a worthy addition to even the highest-end home espresso bar. The kit includes three of the company's products:
The Bloc ($89 value) — An American hardwood block in your choice of maple or walnut (or a stacked version of those) with a removable stainless steel reservoir/knock box that can hold half a dozen spent espresso pucks. It also has slots for the two items below.

The New Levy ($149 value) — A handle-free tamp made by hand from solid stainless steel and capped by one of five hardwood inlays or matte stainless steel.

The BT Wedge ($149) — Similar in construction to the tamp, but with a high-polish wedge-shaped bottom surface for evenly distributing espresso grounds in your portafilter before actually tamping. The depth is adjustable between 5mm–14mm.
Normally that'd all be $387 to buy separately, but ordering the whole kit together knocks that down to $348. Which is still not a price for the faint of heart, but these are the kinds of peripherals you'd want for your "end-game" upgraded espresso setup, and by then, money has likely become less of an obstacle for you anyway 😉☕️