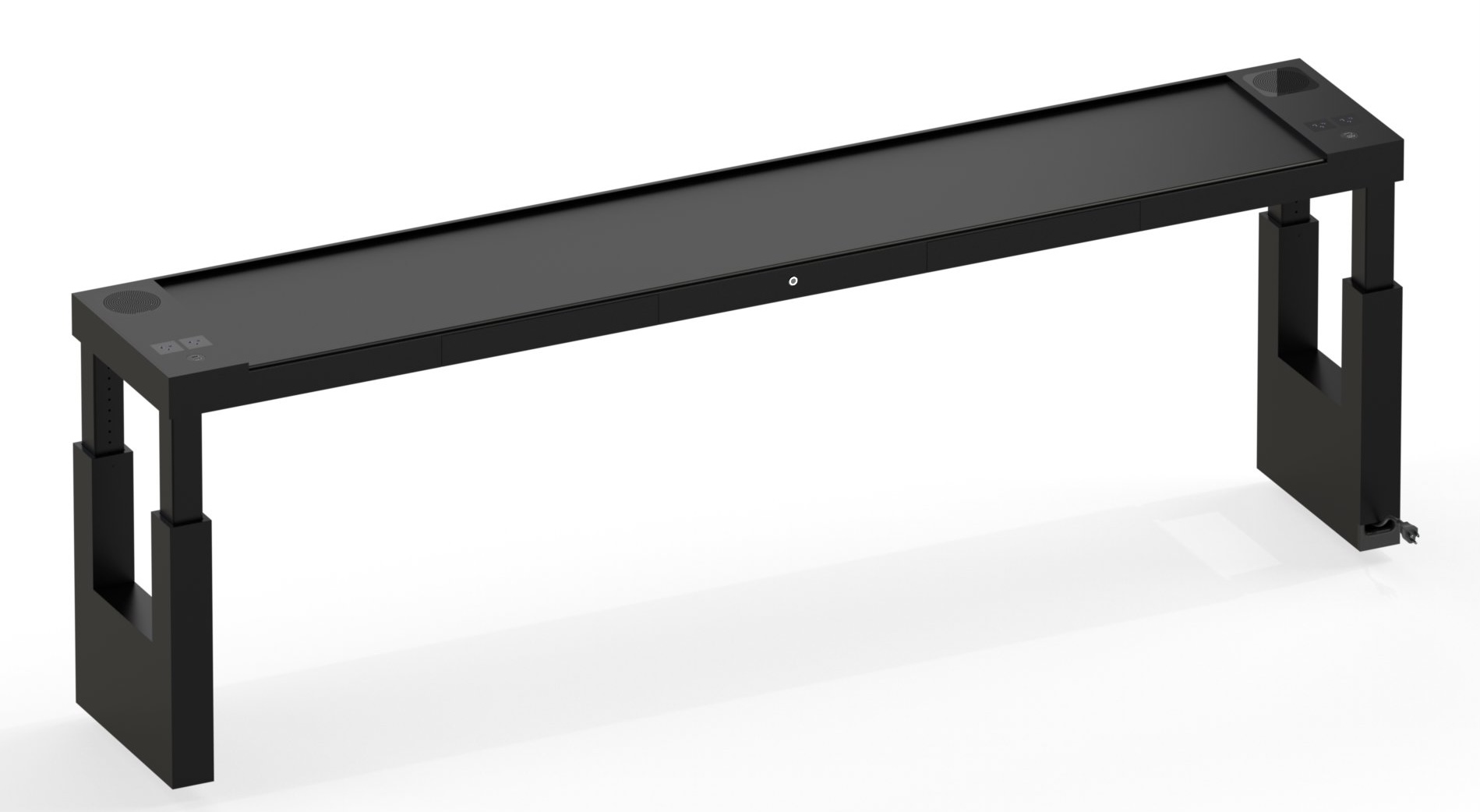 The "Bedchill 3" Overbed Table
Remember when I wrote about that Kickstarter project for the "Bedchill" overbed table back in 2018? Well, it turns out that, despite having a successful funding, the project was cancelled by its creator Constant Ducos due to potential manufacturing complications.
But wait! Double twist ending: The project made a comeback a few months later, and it was even more successful that time around.
Fast-forward to today, February 2021. The company has gone on to sell a few editions of the Bedchill and are now on version 3.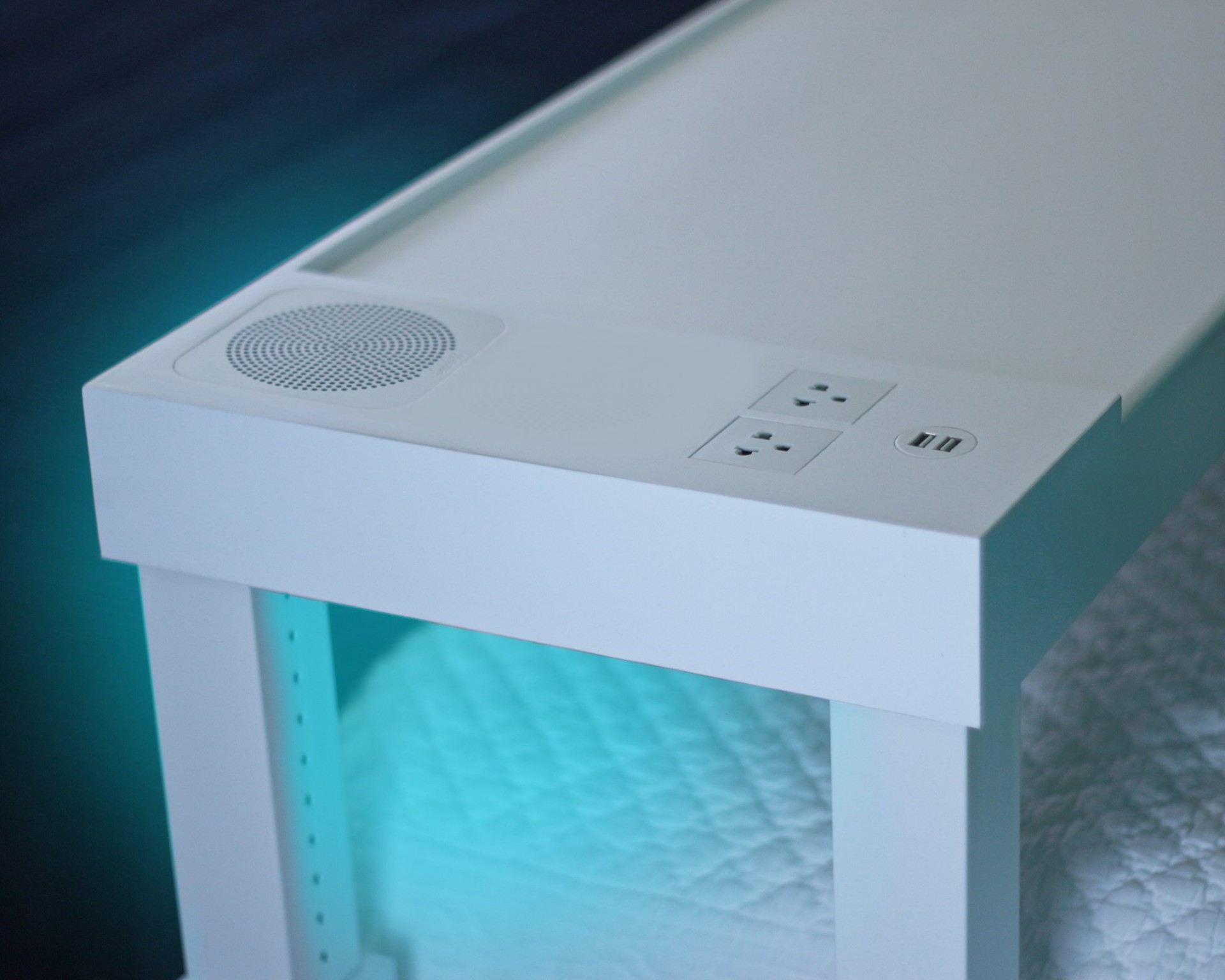 This latest model has its LED lights placed under the tabletop rather than on top, so the lighting effects are more discreet and diffuse without dazzling your eyes in a dark room. And, you can now set up those lights from across the room using its 2.4 GHz remote control.
They've also made it possible to choose between three USB charging port options when you purchase a Bedchill:
Four standard USB ports (5V 3A)
Two of those standard USB ports + two Quick Charge 3.0 ports — Adds $20 to the final cost
Two Quick Charge 3.0 ports + two USB-C Power Delivery ports (30W) — Adds $45 to the final cost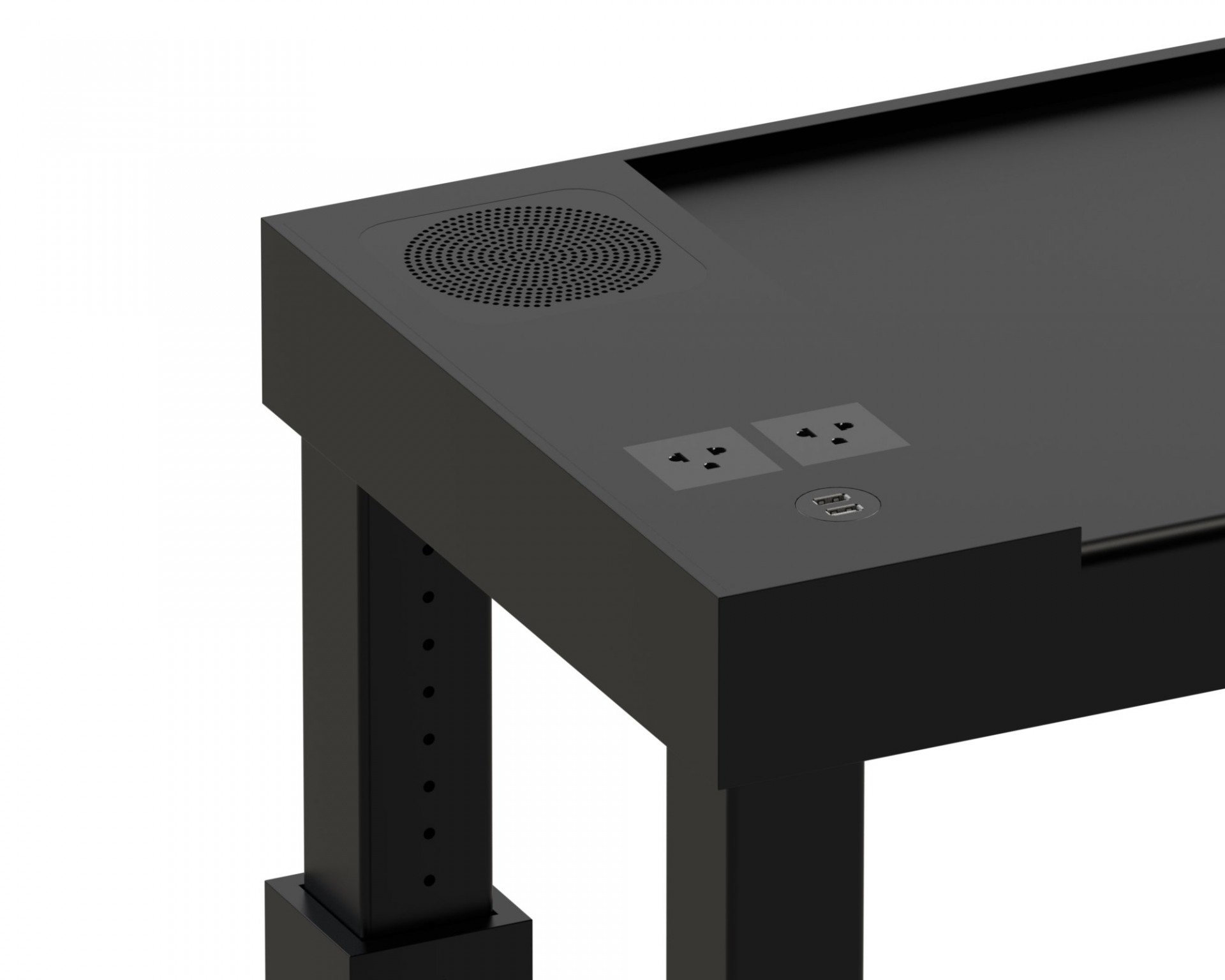 As always, the Bedchill comes in three sizes, has built-in Bluetooth speakers to go along with the LED lights and power/USB ports, features two storage drawers on the back (that is, facing you when you're laying in bed), is height-adjustable from 30.5″ to 44.7″ above the ground (unless you also get the extra high legs, sold separately), and has casters on all four legs so the table can be rolled up and down the bed as needed, or away from it altogether and used as a desk elsewhere.
Bedchill 3 models start from $1,140 and come in your choice of black or white.