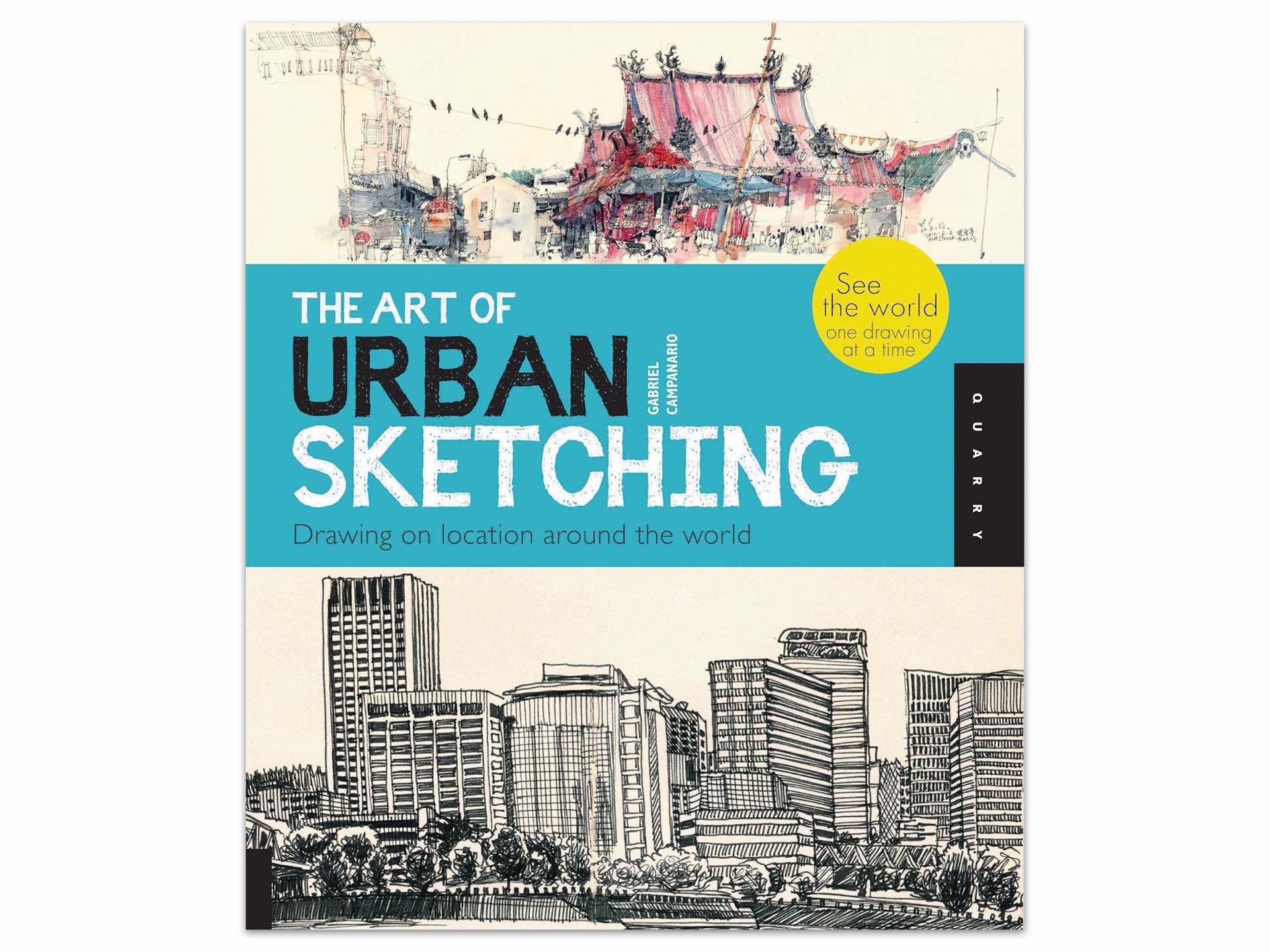 'The Art of Urban Sketching' by Gabriel Campanario
Rather than being a "how to draw" type of book, Gabriel Campanario's The Art of Urban Sketching is more of a reference guide + travel book that's packed to the brim with inspiration, observations, and tips — as shared by over 100 artists from around the globe — for anyone who feels compelled to capture the urban world around them through the art of drawing:
The Art of Urban Sketching is both a comprehensive guide and a showcase of location drawings by artists around the world who draw the cities where they live and travel. Authored by the founder of the nonprofit organization Urban Sketchers, this beautiful, 320-page volume explains urban sketching within the context of a long historical tradition and how it is being practiced today.

[…] You'll find more than 600 beautiful, contemporary illustrations, as well as artists' profiles and extended captions where these urban sketchers share their stories, how they work, sketching tips, and the tools behind each drawing.
With literally hundreds of illustrations to pore over — ranging from skylines to crowded streets to quiet parks to music performances and beyond — this book offers you a window into a wide variety of cultures, artistic styles, drawing techniques, and mediums that will get your creative drive going and hopefully inspire you to break out that sketchbook and start drawing, wherever you go.
Get the 320-page paperback for $15 on Amazon.