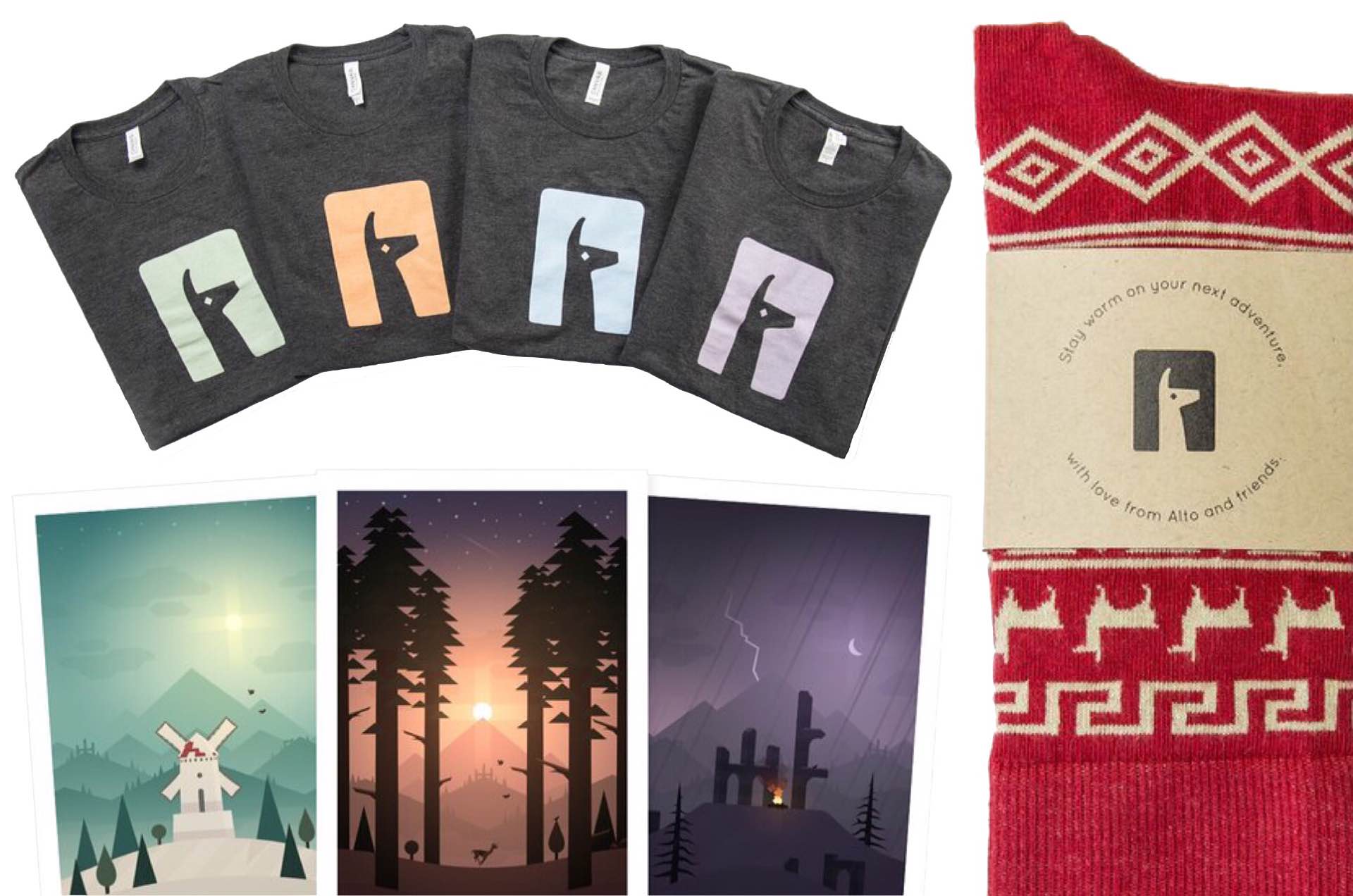 The "Alto Collection" by Snowman
Apple's photo book wasn't the only cool thing announced yesterday. The folks at Snowman also announced The Alto Collection, featuring a collection of merchandise based on their hit endless-snowboarding game for iOS, Alto's Adventure.
From their announcement post:
Among all the wonderful fan feedback we get on a daily basis, requests for Alto merchandise have been quite high on the list. We've been a little hesitant to jump in with both feet, however. For us, it's so important that anything we sell feels as if it comes directly from the little villages you see dotting the slopes as you play.

[…] More than just a set of branded products, this is a selection of handpicked items that we've designed to evoke a little bit of those same feelings you have when you're immersed in Alto's world.
Here's the lineup of goods:
Classic Llama Logo Tees ($25 each) — Four t-shirts with the Alto's Adventure llama logo dyed directly into the soft fabric, with colors based on hues from the game's day, night, and weather cycles. The choices are Alpine Green, Snowy Blue, Stormy Purple, and Sunset Orange.
The Alto Sock ($18 per pair) — Whimsical cotton socks sporting geometric patterns and, of course, llamas. Designed by the game's artist and programmer, Harry Nesbitt. Perfect for the holidays in particular.
"Mountain Memories" Print Series ($85 each) — Three limited-edition prints featuring iconic landscapes and conditions taken directly from the game. The choices are "Solitude", "Serenity", and "Shelter".