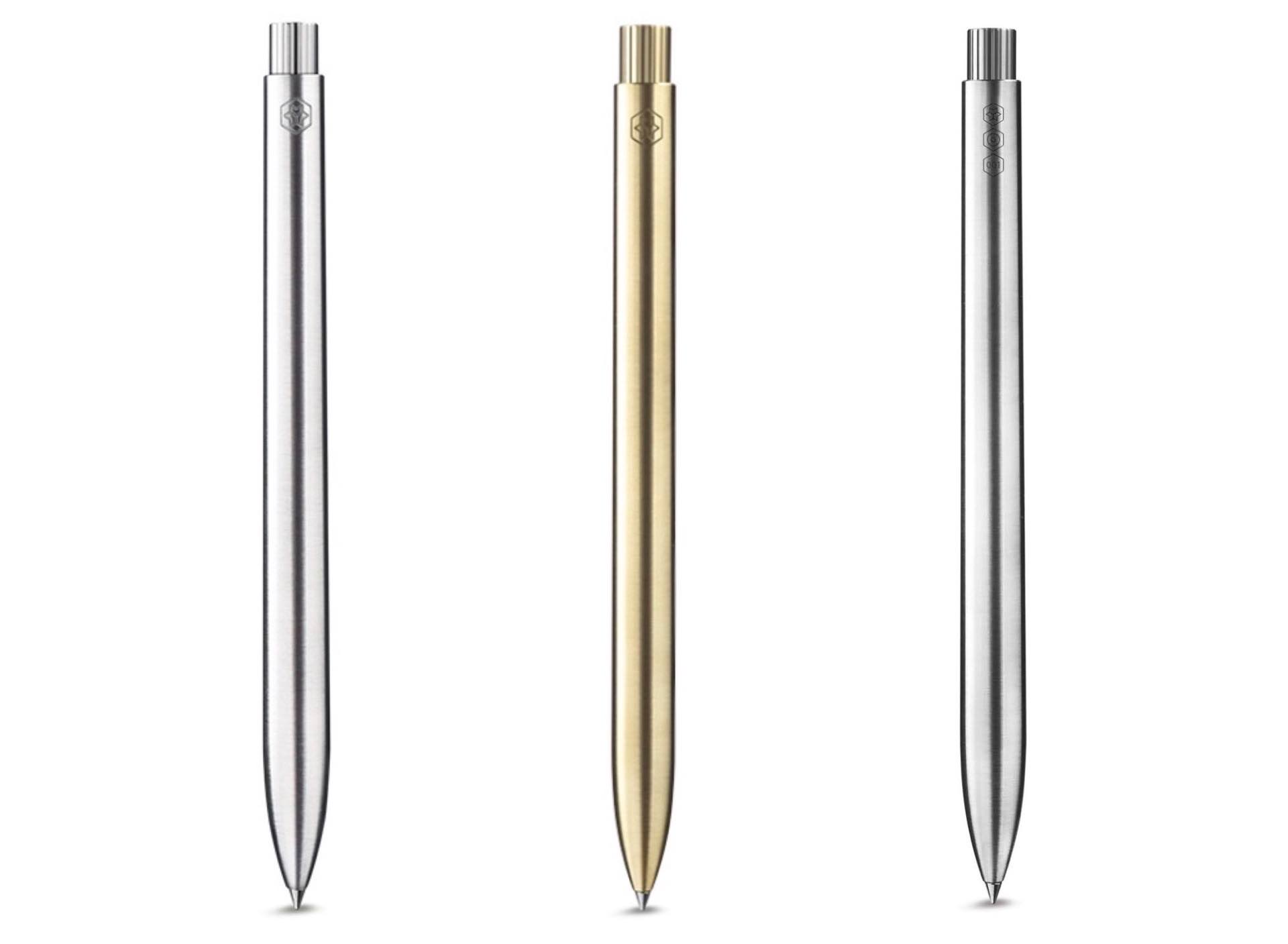 The AJOTO Metallic Pen Collection
The AJOTO pen is the type of writing utensil that will have a visible story to tell over years of use. It's machined from a solid bar of high-grade metal and then finished and polished by hand. The options are:
Each one is left uncoated so as to naturally develop a unique patina over time. The brass one in particular will look spectacularly traveled as it ages.
One thing that sets the AJOTO apart from other metallic pens is its custom twist-retracting mechanism, which is made up of only four parts and thus less prone to failure.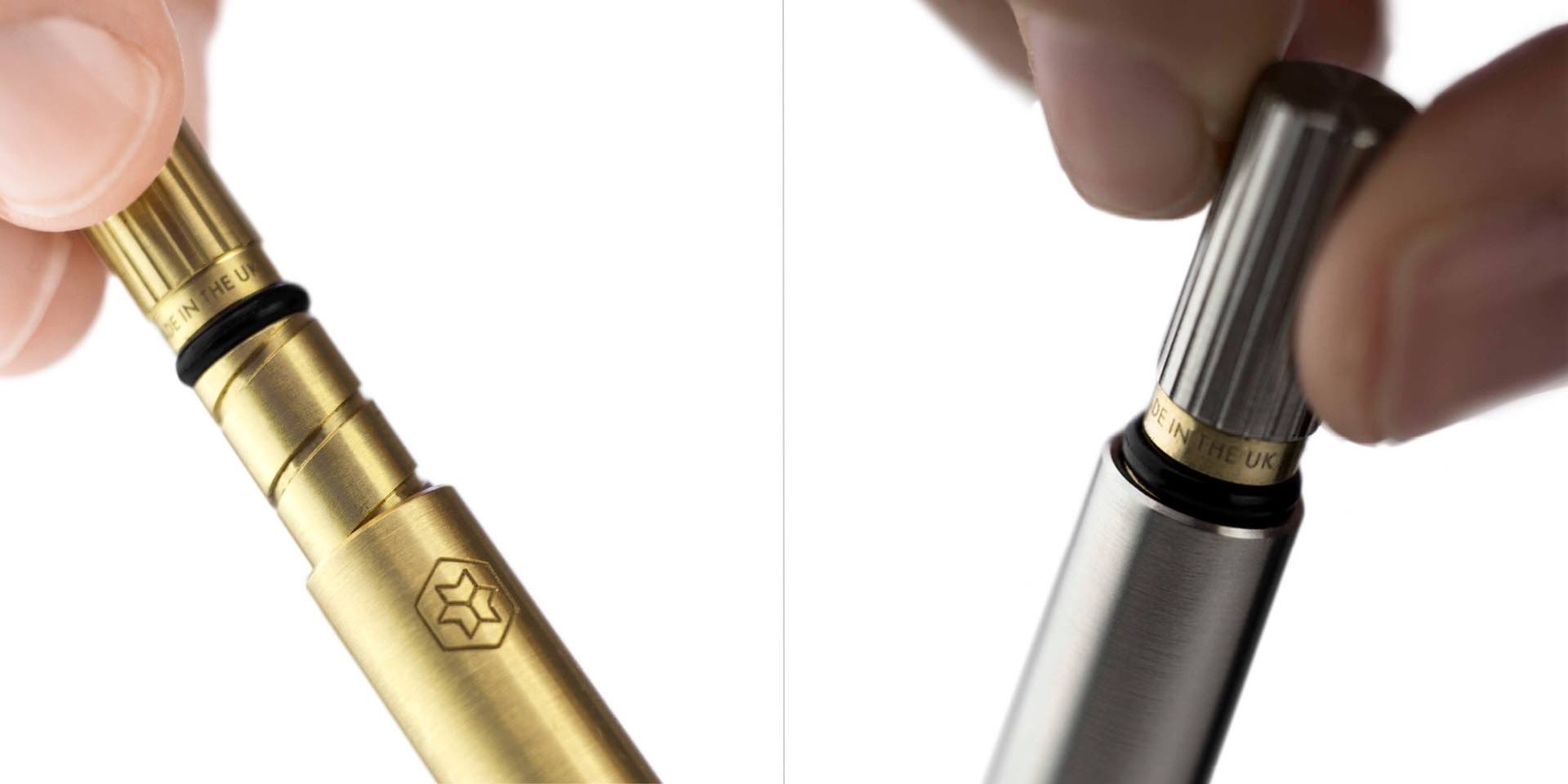 Check out the full collection here, or read more about the design of the pen here.