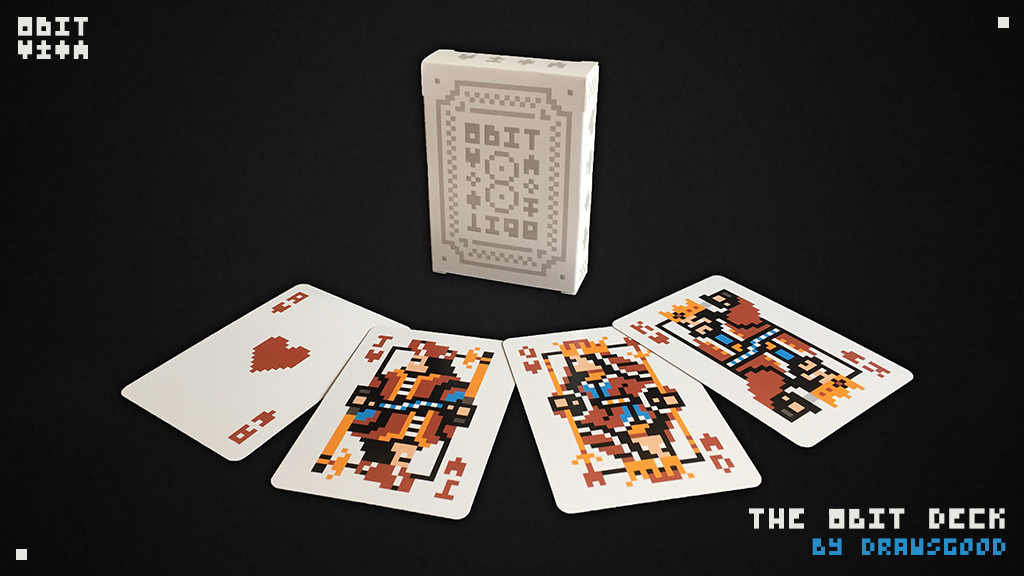 The 8Bit Deck: A Pixel Art Playing Card Deck
Boy oh boy, I've been waiting to post about this one for months. If you missed the Kickstarter campaign earlier this year — as I did — you should know that Michael "Drawsgood" Myers has just put up a website for The 8Bit Deck, a pixel art playing deck inspired by the PICO-8 fantasy console system. (Also, I was today-years-old when I discovered what a fantasy console is.)
Myers designed every card and the tuck box pixel-by-pixel using the Aseprite sprite editor, and used the fantastic PICO-8 font — which you can grab an unofficial version of here — for all card text. I like this little fact about the font:
Each number and letter are only 4 pixels tall by 3 pixels wide, but still offer great legibility.
Here are some more samples of what the cards look like: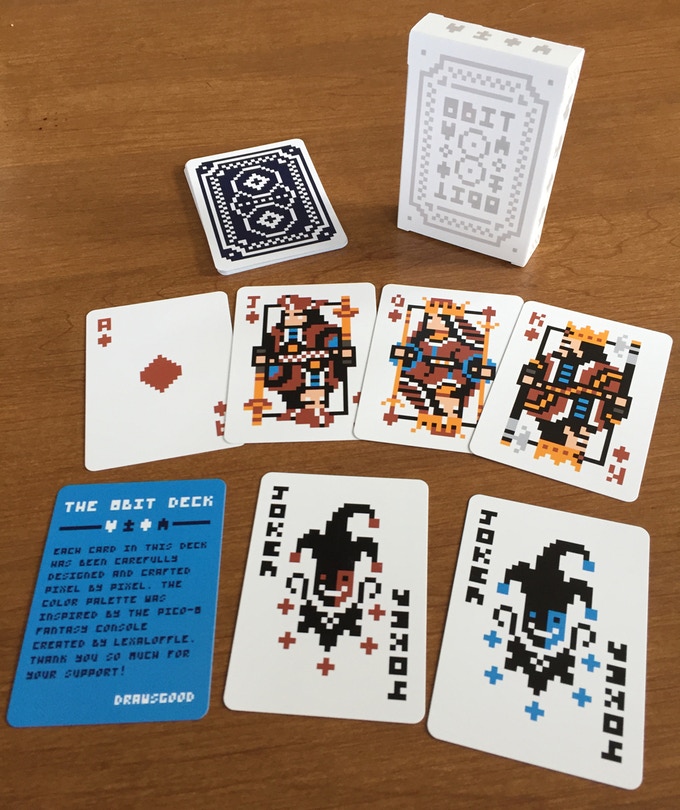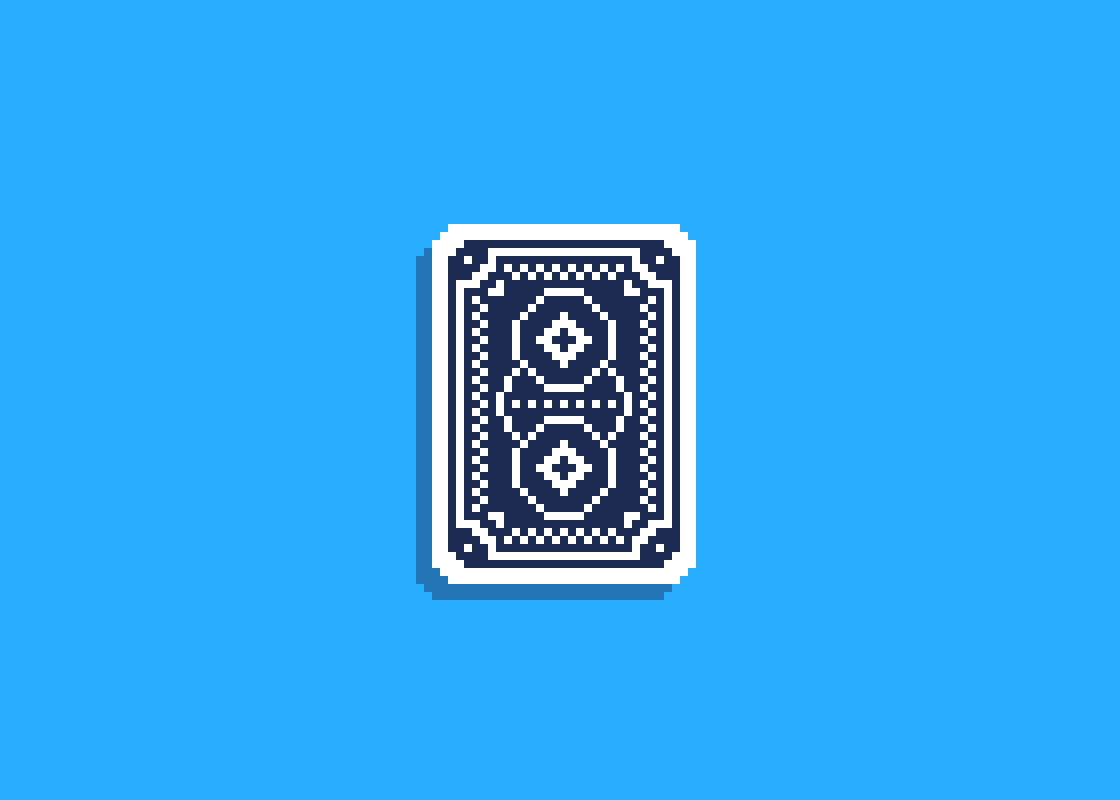 I am all for this deck and can't wait to add it to my collection. You can grab yours for $15 + $5 shipping.