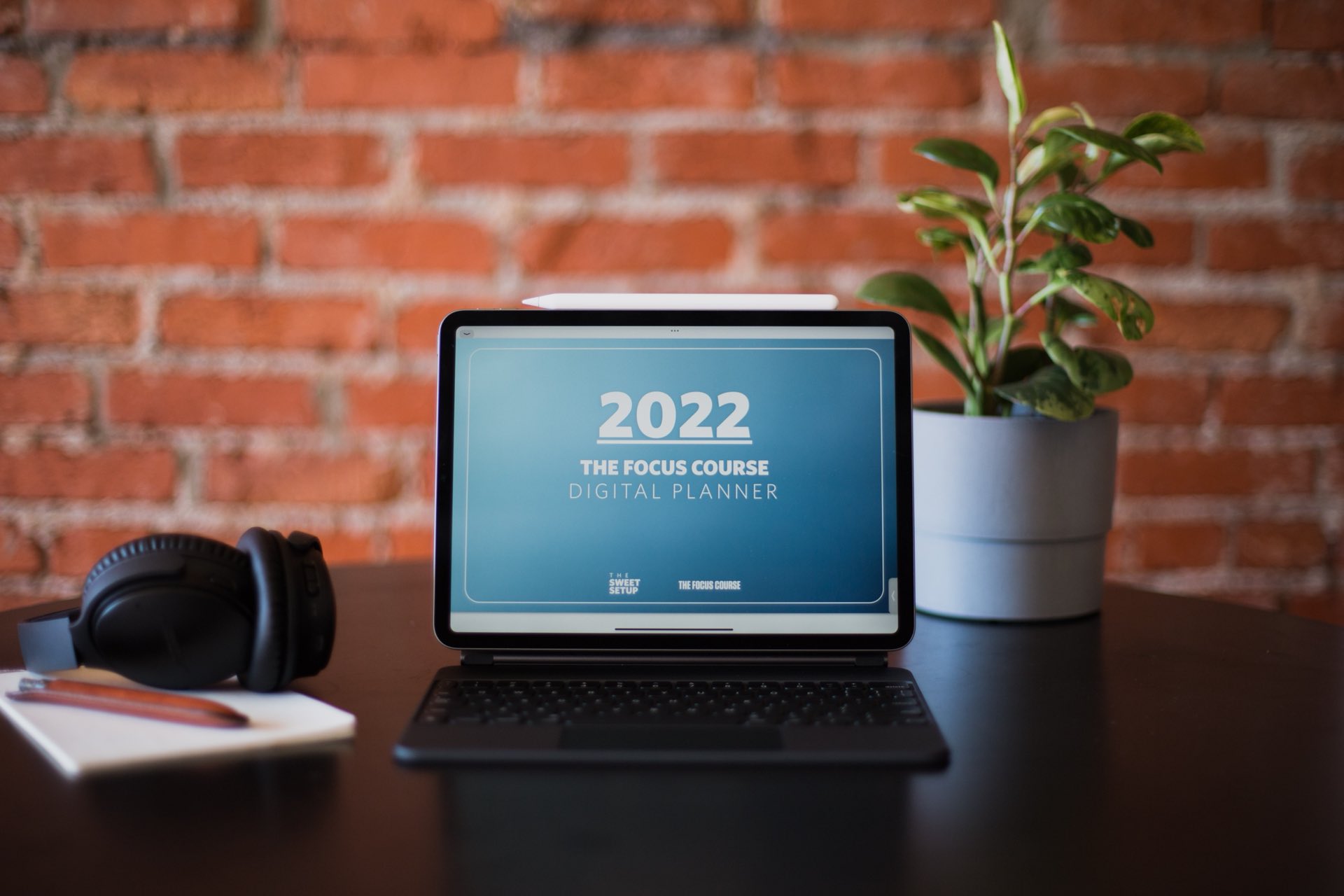 Now Available: The 2022 Focus Course Digital Planner
Wow, has it been a year already?
The 🔥all-new Focus Course Planner for 2022🔥 from our sister site is out right now, and it's ready to find a home on your iPad so your productivity and creativity can go to the moon and beyond next year.
Like the previous editions, this planner is not a standalone app, even if it looks like one. Instead, it's an interactive PDF document, the details of which have had a lot of love and care poured into them. You load it up in an app like GoodNotes or Notability, then simply follow along with its system, each day at a time:
The planner is meant to be used on a daily basis. You begin with the first section that helps you establish your annual goals and desired outcomes. It then helps you distill those down into quarterly, monthly, and even weekly goals. And then helping you turn those into daily actions.

The planner helps you take your ideas, hopes, and goals and then turn them into part of your daily activity.
The Digital Planner is the ultimate combination of analog and digital productivity tools. If you want a single, searchable solution that handles everything you need to make better choices about how you spend your time and energy each day — meaning you can focus on what truly matters — then you'll love using this planner.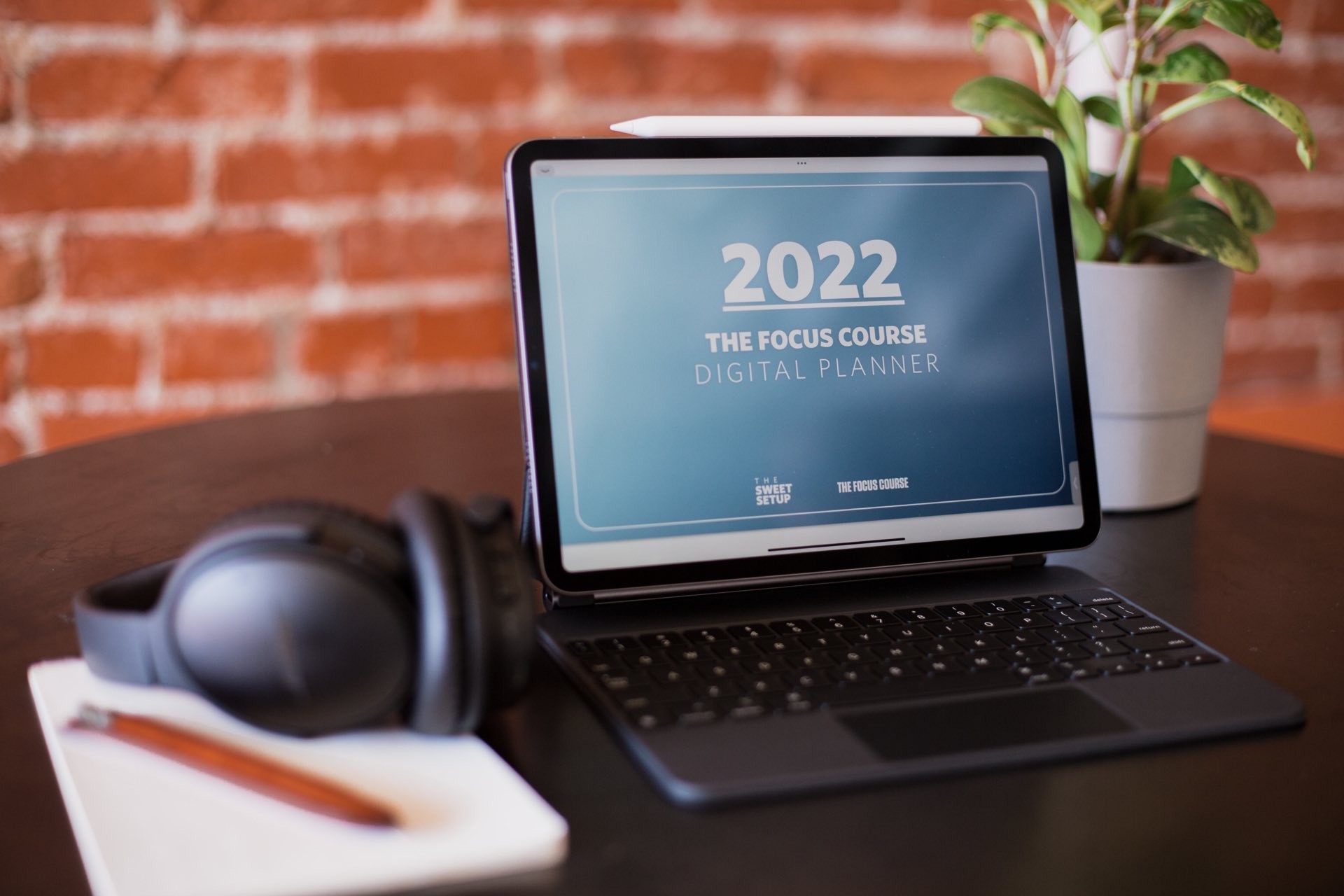 Here are the planner stats for our fellow tech/productivity nerds out there (we see you):
800+ pages (up from last year's 700), all of which are individually numbered for fast referencing and indexing.
Over 6,000 internal document links to help you quickly navigate thoroughly the planner.
Multiple calendar views, including one for the year, various ones for each month, and each week.
Monday or Sunday start options.
Portrait or Landscape orientation options.
Goal setting sections.
Weekly and monthly review prompts.
Daily habit trackers and progress logs.
Daily planner pages for task management and time blocking.
Blank notes section for ideation, doodling, mind mapping, meeting notes, and more.
Works perfectly on any iPad with Apple Pencil support.
The planner is $39 to download and includes setup instructions and several walkthrough videos to help you get the most out of it.
P.S. If you scroll to the bottom of the page, you'll notice there's an epic bundle option that will also get you access to the popular Plan Your Year workbook plus the live-online workshop happening in December!