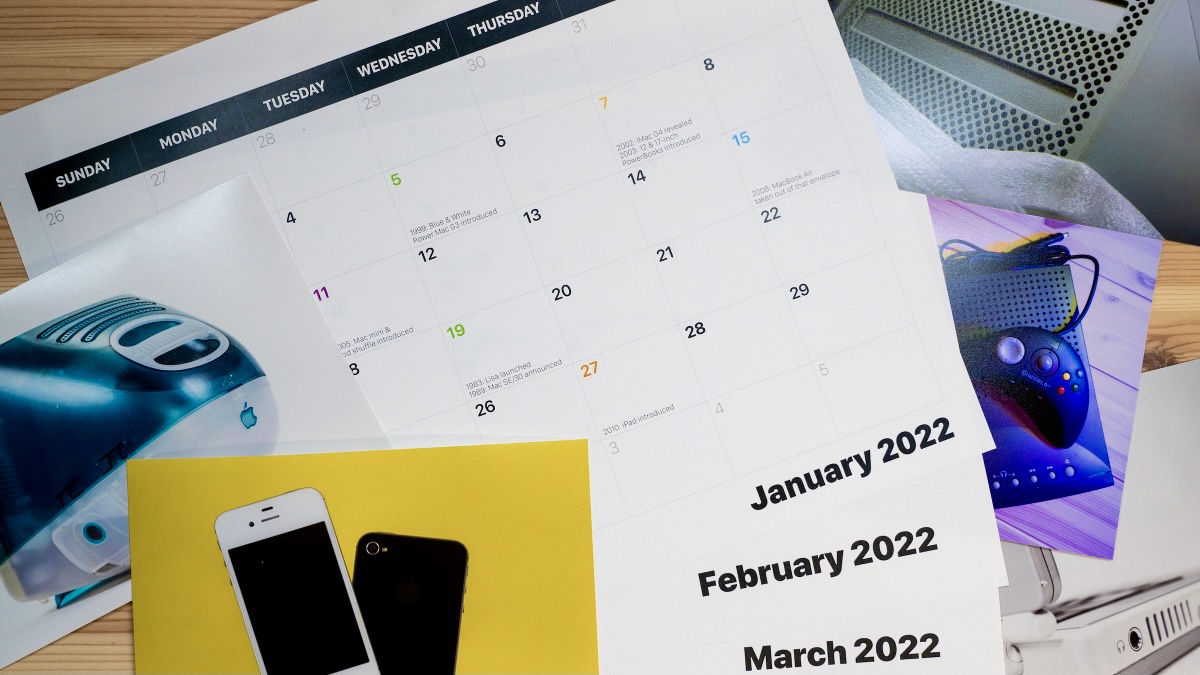 The 2022 Apple Hardware Calendar by Stephen Hackett [Kickstarter]
This morning, friend of the site and former T&T writer Stephen Hackett announced that he's putting on his first ever Kickstarter project. He calls it the 2022 Apple Hardware Calendar.
Rather than focusing on national holidays and such, the calendar marks important dates in Apple's hardware history, something he's famously familiar with:
This project celebrates products from the Apple II all the way through the AirPods family of products. Did you realize the first PowerBook G4 and the first iPhone came out just six years apart? What about when the last Macintosh Performa stopped being on sale? With this calendar, you'll know.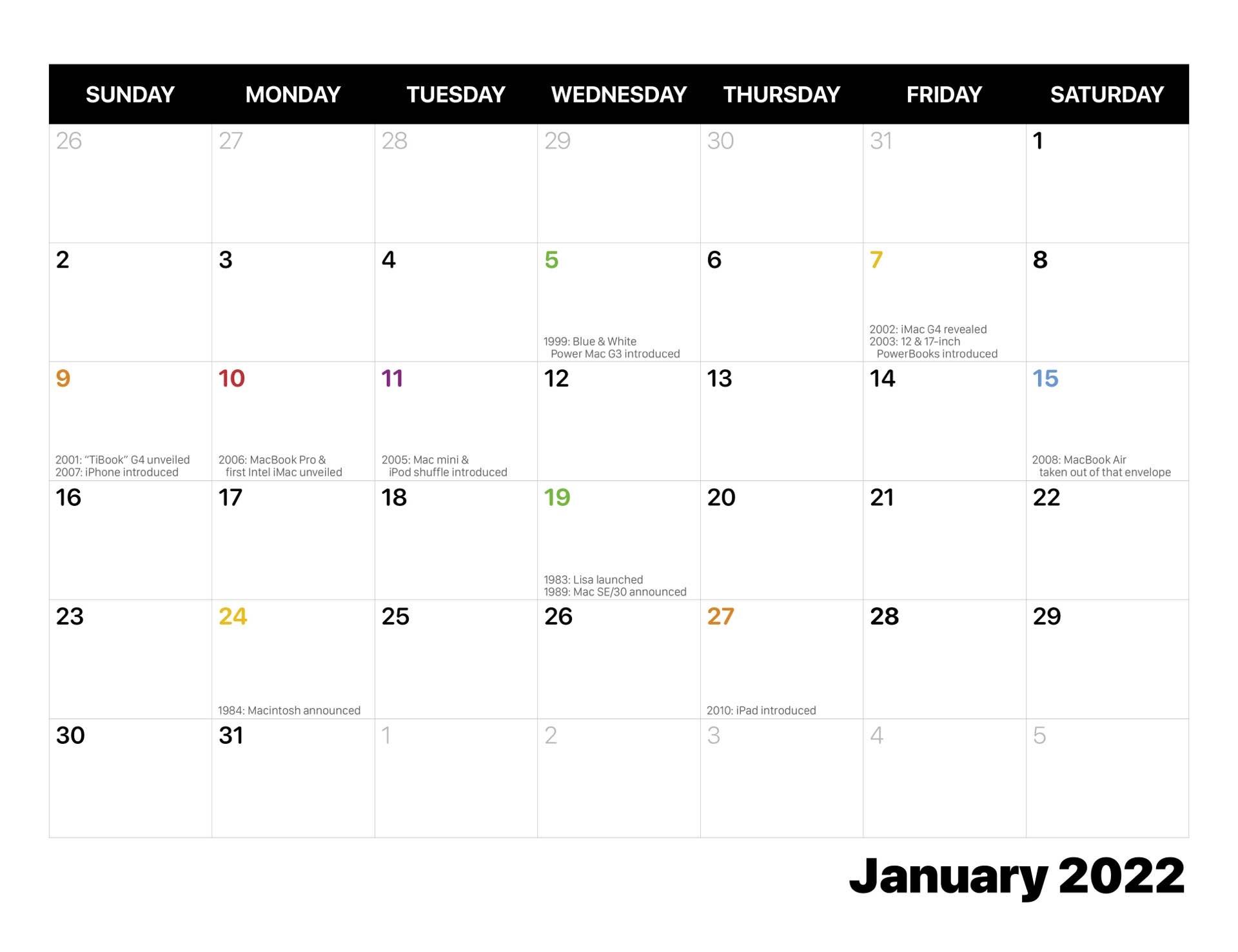 As you go through the year, you'll also be treated to Stephen's own Apple product photography from over the years. In short, this is the calendar for Apple nerds.
Back the project at the $30 level or higher to get an Apple Hardware Calendar of your own when it ships sometime around November 2021. You can also choose a lower tier to receive a pack of digital wallpapers and/or 4×6 prints based on the aforementioned photos.