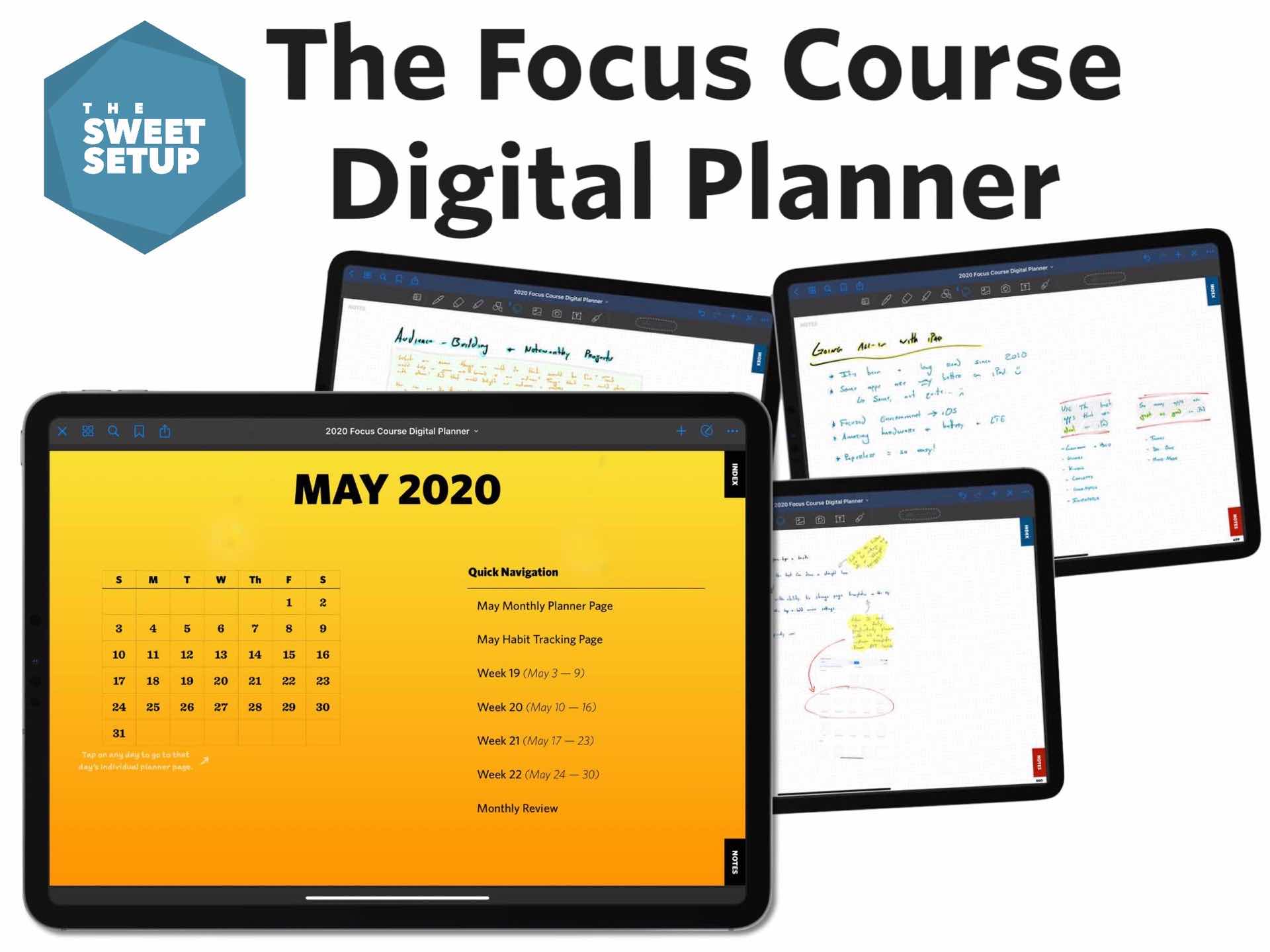 The 2020 Focus Course "Plan Your Year" Workbook and Digital Planner
Today on both of our sister sites — The Focus Course and The Sweet Setup, respectively — we've launched two awesome products: the 2020 "Plan Your Year" Workbook and our new interactive 2020 Digital Planner that pairs perfectly with the workbook.
The Workbook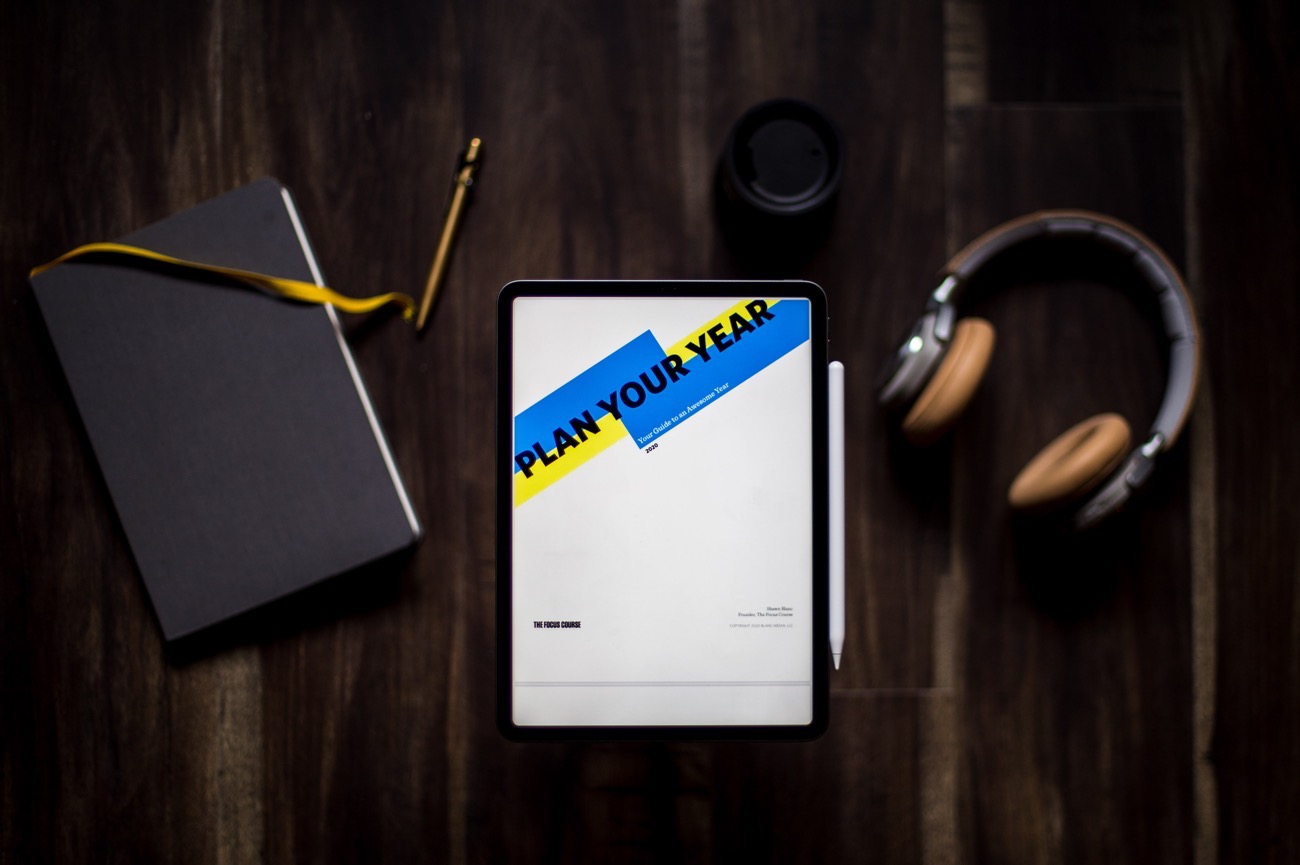 The PYY workbook is actually something we've been offering for the past couple years now, and we've gotten so much positive feedback about how it's helped people break down what's really important in their personal and business lives over the upcoming year, finding clarity in the mess and coming out the other side with an actionable plan for success. (I'm a poet! Or something.)
It works like this:
Purchase the workbook (a 45-page digital PDF).
Print it out or open it up on your computer / iPad.
Pour a beverage of your choice.
Spend an evening going through the worksheets while watching the walkthrough videos.
Enjoy the benefits of clarity in your upcoming year.
We really believe in this workbook and know it can help you get a good bird's-eye view of the coming year.
The Planner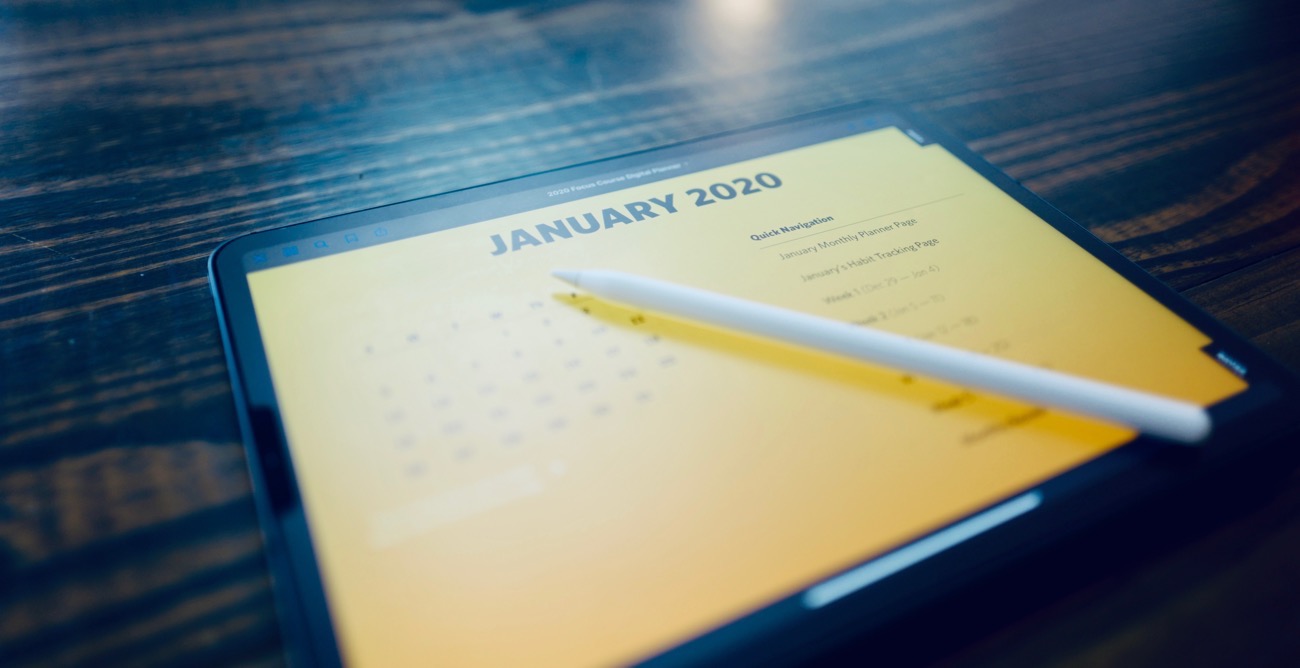 The Digital Planner, on the other hand, is a totally new thing. Built for the iPad and designed to work well in an app like GoodNotes or Notability, this interactive, searchable document works almost like an app itself really.
It's got everything you need to stay on top of the daily matters that build up to those big goals you set in the workbook:
700 pages — all of which are individually numbered for fast referencing and indexing.
Over 6,000 internal document links to help you quickly navigate thoroughly the planner.
Calendar views for the years, months, and weeks.
Goal setting sections for planning your year, your months, and your weeks.
Weekly and monthly review prompts.
Daily habit trackers and progress logs.
Daily planner pages for focusing on your tasks and managing your time.
Blank notes section for ideation, doodling, mind mapping, meeting notes, and more.
Works perfectly on any iPad with Apple Pencil support.
You can skip past or ignore any sections you don't use, and/or export pages into other apps such as Bear, Day One, Ulysses, etc.
* * *
Now you're asking, "Sounds good, but what's all this gonna cost me?" Well, you have options.
You can buy the planner alone for $39 or the workbook alone for $29. Either way, go nuts. However, if you want both of them, we offer a $59 bundle that includes everything and saves you 9 bucks in the process.