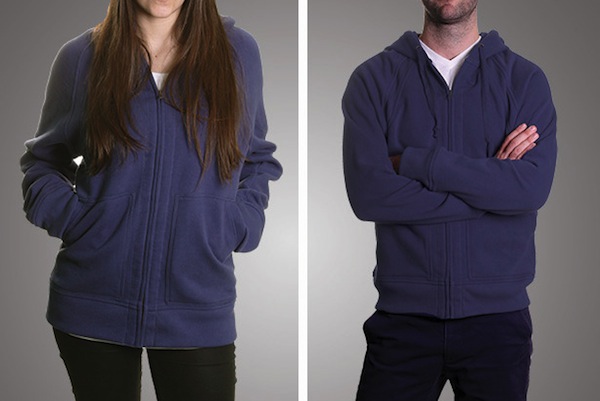 The 10-Year Hoodie
My favorite hoodie is dying.
I've had it since 2006, and didn't pay all that much for it. Years of wear, washes and the occasional nap have worn it thin, and it's showing its age.
I've been thinking about what do about this for a while now. While I have a nicer jacket that I'm supposed to wear at work, I still need something I can wear around the house, or if I go out with friends.
The 10-Year Hoodie might be my answer. Made in America out of high-quality materials, these jackets are built to last a lifetime, and come with a decade's worth of warranty.
The Kickstarter project has already mets its goal of $50,000, and has a month left to go. You can get the hoodie for $89, in any of the five color options.