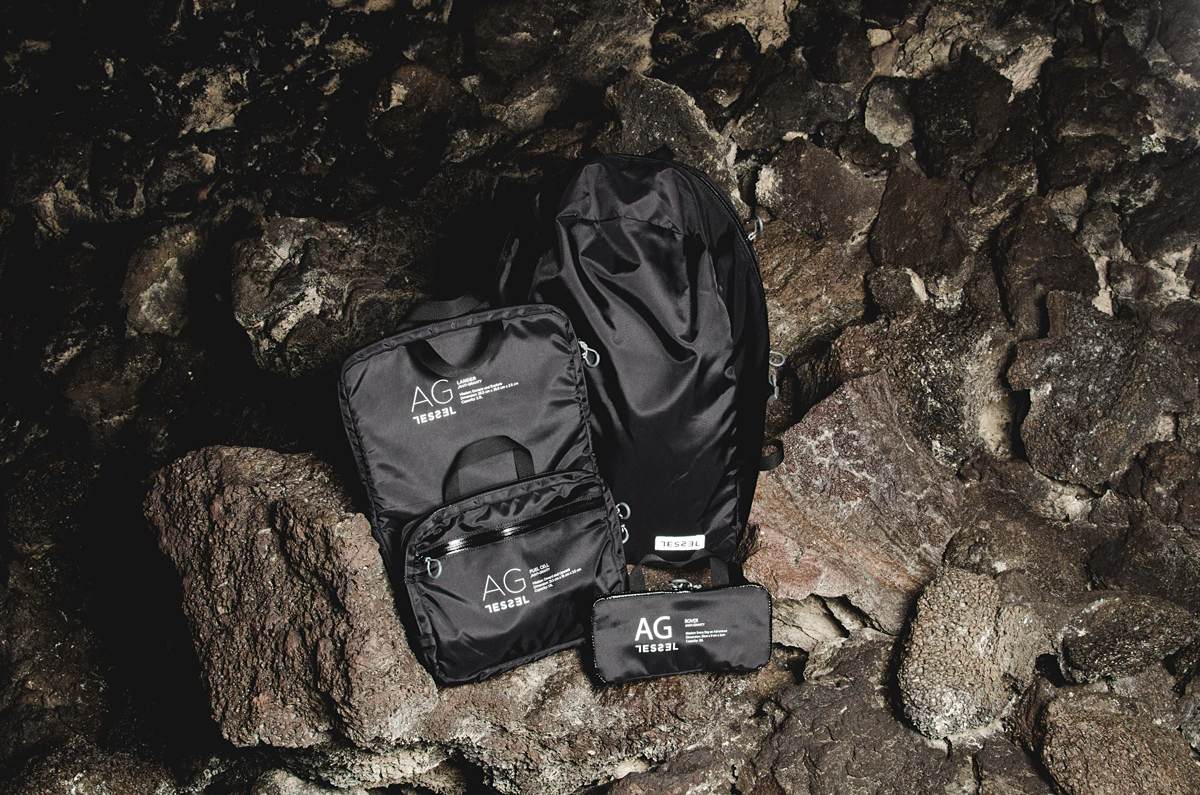 Tessel Anti-Gravity Pack
The Tessel Anti-Gravity Pack is a Kickstarter campaign for a sleek modular backpack system inspired by space exploration. They had me at hello.
There are four components in this system (from largest to smallest):
Anti-Gravity Pack — The primary backpack piece, made from water-resistant nylon. Sports ventilated shoulder harnesses, an adjustable sternum strap, and hidden pockets.
Lander — Smaller pack that can hold a 15″ MacBook Pro
Fuel Cell — Medium-sized pouch for your notebook(s), device chargers, etc.
Rover — Small pouch for carrying writing tools, flash drives, keys, and a phone.
Each component is outfitted with pairs of Fidlock SNAP fasteners so they can quickly and easily be clipped together in various ways. The AG Pack also has internal snaps in case you'd rather not attach the Fuel Cell or Rover to the outside of the bag.
Backer rewards that earn you pieces of the set start at $45. As of this writing, the lowest available level that gets you the full set is $110.