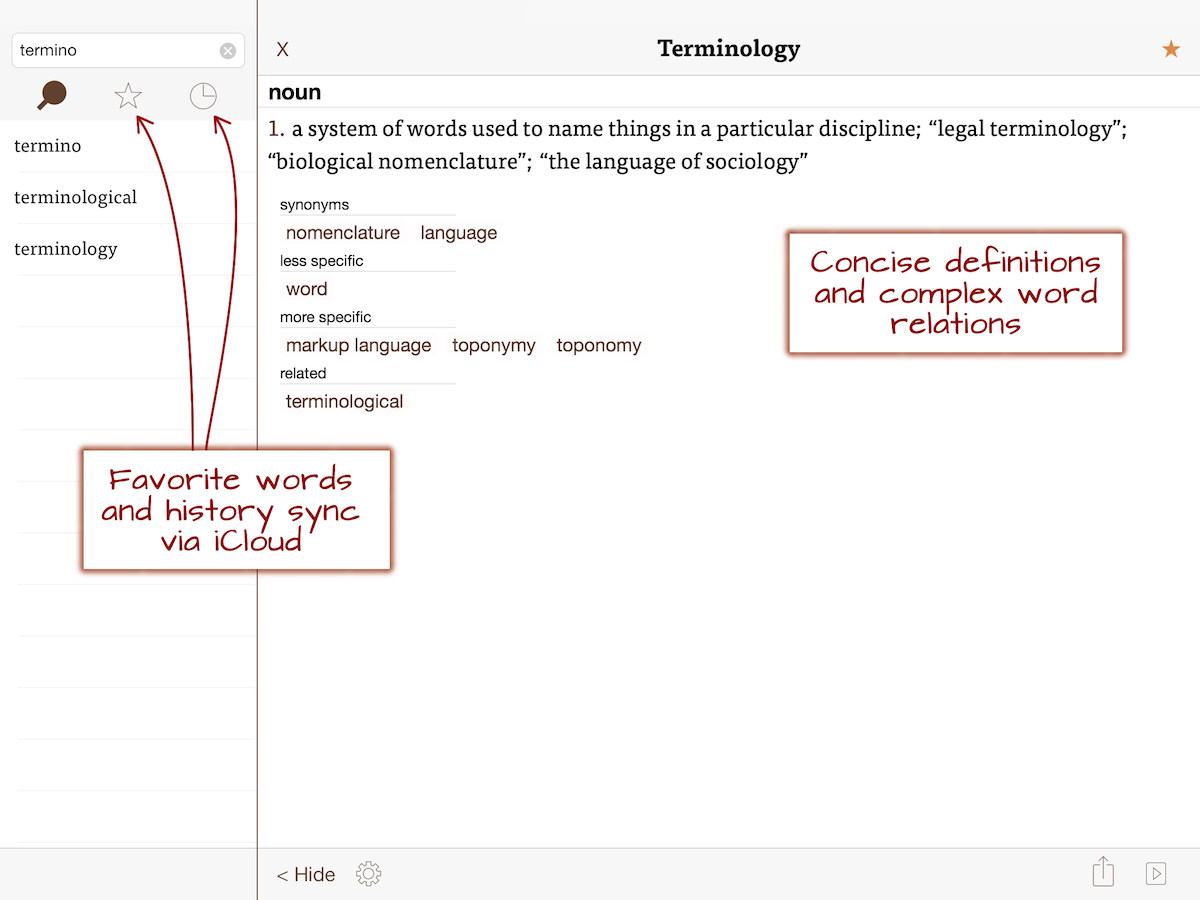 Terminology 3 for iOS
Terminology, the best iOS dictionary app on the market, turned 3 yesterday.
The all-new version is a $2.99 universal app that sports an all-new iOS 7 UI, but so much more. In addition to a great offline dictionary and thesaurus, Terminology 3 can search Wikipedia, Wiktionary, Google and other common reference sites.
With iCloud, the app can sync favorite terms and histories across devices, and the app can be extended using actions easily.
Be sure to hit up Federico Viticci's review for homework.