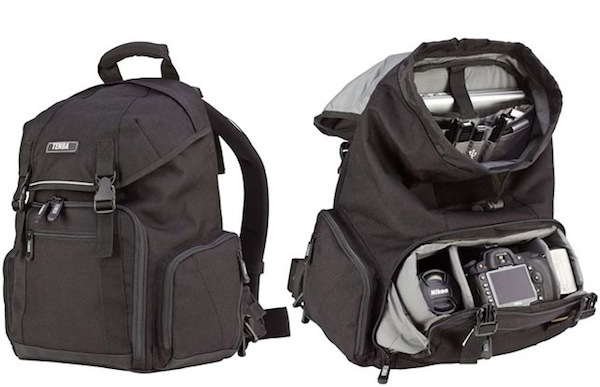 Tenba Messenger Photo Daypack
We look at a lot of bags here on Tools and Toys, but the Tenba Messenger Photo Daypack is the first one I can recall geared directly toward photographers.
The $150 (yay, Prime!) bag is 8.5 x 13 x 17.5 inches, but its real feature isn't the size, but the way the space is laid out. It's got a 15-inch laptop sleeve and a place for your tablet and cables, but the lower section of the bag opens up at an angle, and can hold an SLR body, 2-3 lenses, flash and accessories. If you need to cary a lot of gear around, check it out.