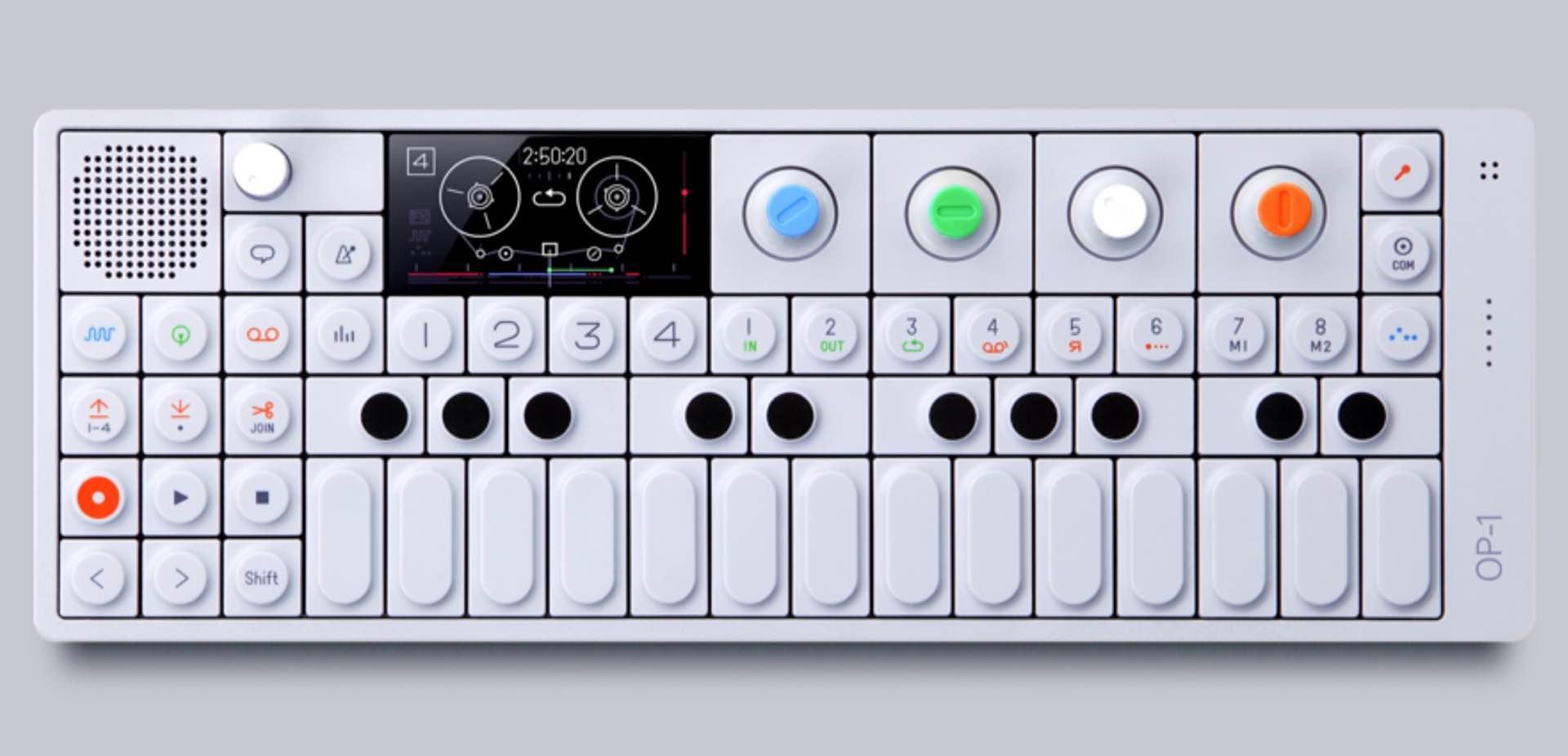 Teenage Engineering OP-1 Mini Synthesizer
I mentioned Teenage Engineering's OP-1 mini synthesizer in a recent Quality Linkage column, but felt it deserved a post of its own, so here we are. This thing may look like a toy, but really it's a tour de force of design that packs a ton of functionality in a small frame.
Here are just some of its many features:
Ten different synth engines, plus two sampling engines for recording instrumental and percussion sounds, respectively.
Four-track tape recorder.
Eight high-quality effects, including delays, filters, reverbs, and more.
Built-in FM radio, mic, and a 3.5mm line in, all of which are useful for recording/sampling.
320 x 160 AMOLED display with brilliant colors and 60fps vector-based animations.
16 hours of battery life (with two years of standby time).
…and I'm still only scratching the surface.
They have a quick guide that shows you a few things you can do with the OP-1, or if you really want to dive deep, you can read through all 17 multi-section chapters of the full manual. Alternatively, you can watch Jeremy Blake Leaird-Koch's Red Means Recording YouTube channel, particularly his OP-1 playlist. He does some amazing stuff with this synthesizer, like so:
Get the OP-1 for $1,112 at Amazon.