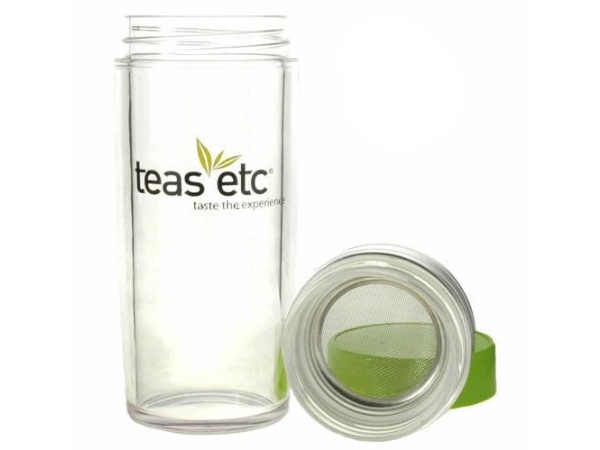 Teas, Etc. 3-Piece Travel Mug Set
Now that the weather had cooled off here in the South, I'm back to drinking loose leaf tea throughout the day. While my particular setup isn't for sale anymore, this 3-Piece Travel Mug Set is very similar.
The Double-walled, BPA-free plastic mug keeps tea warm, and the removable, screw-on stainless steel strainer keeps loose tea in bottle, and out of the way. You can drink right from the mug, or use it to steep, and pour in to another container.