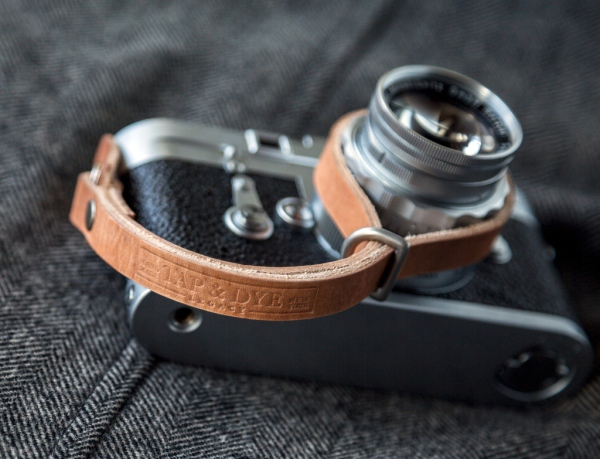 Tap & Dye Camera Wrist Strap
When our friend Ben Brooks reviewed the ONA Bowery bag, I was drawn to the photo of his camera because of the beautiful leather wrist strap attached to it. The next day, he put up a short review of that strap, which turned out to be made by a company called Tap & Dye.
This wrist strap is made from full-grain cowhide leather, the underside of which is beveled and sanded for purposes of comfort. They hand-polish and wax every camera strap with essential oils, which gives the leather better durability and longevity. If nothing else, the straps are quite photogenic.
There are several versions of the Tap & Dye wrist strap:
Antique Tan — Base model, pictured above. ($42)
Dark Amber Beeswax — treated with melted beeswax in addition to the essential oils, making it a waterproof strap. ($52)
Royal Navy Patina — Put through an extensive, oil-based dyeing process to attain its unique color. ($52)
Black & Natural — Essentially the same as the Dark Amber Beeswax model, but black. ($52)