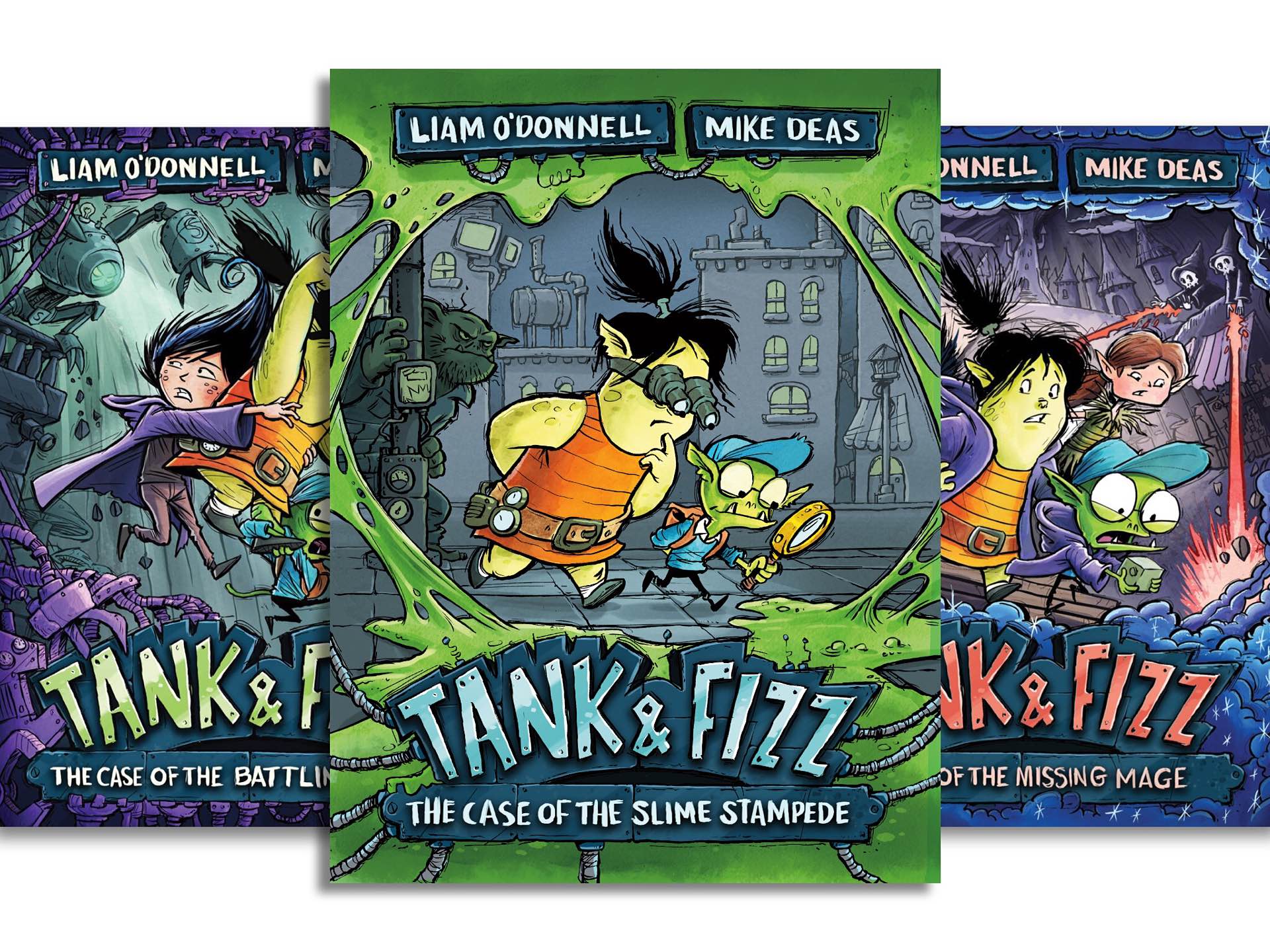 'Tank & Fizz' Children's Book Series by Liam O'Donnell and Mike Deas
Over the past month or so, we've been reading the Tank & Fizz chapter book series to our 5yo son at bedtime. He just loves them.
The books follow the adventures of two young monster sleuths — Fizz, a small-but-snappy goblin boy who hates math (and acts as narrator for the series), and his friend Tank, a troll girl who loves gadgets and tech — as they solve mysteries together in the undergrou… er, under-mountain Slick City. Along the way, they interact with all sorts of other people and creatures, including ogres, kobolds, elf mages, ancient demons, and even cryptic hackers.
The stories are cute, funny, and actually touch on topics relevant to the outside world, like when they discuss the historical treatment of "native" goblins by invading ogres who wanted to mine their lands for "slick" (i.e. oil), or the mild segregation between monsters and mages living in Slick City. Illustrations by Mike Deas are sprinkled in as scene additions throughout the books, which helped keep our son interested as we read along.
The books in the series are as follows: