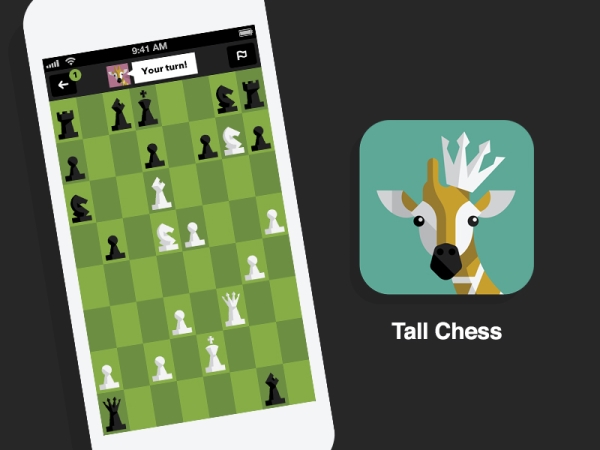 Tall Chess for iPhone
There have been many Chess games available for iPhone since the App Store opened up a few years ago, but most of them aren't really designed with the iPhone's screen in mind. Rather than taking advantage of the available screen real estate, they're typically cluttered with ugly and unnecessary UI. Not so with Tall Chess, released only a few days ago.
All that extra cruft is nowhere to be seen here, and the board tiles have been elongated so that the game takes up the entire screen. The app has a certain flair to it throughout, from the well-designed game pieces and colorful boards to the numerous player avatars and beautiful UI. As you would expect, Tall Chess has an online component, allowing you to challenge your friends or be auto-matched with someone from Game Center.
The game itself is free, but you can buy the in-app upgrade in order to play multiple games simultaneously. For a limited time, this IAP is being priced at only $3, so get it while it's hot.