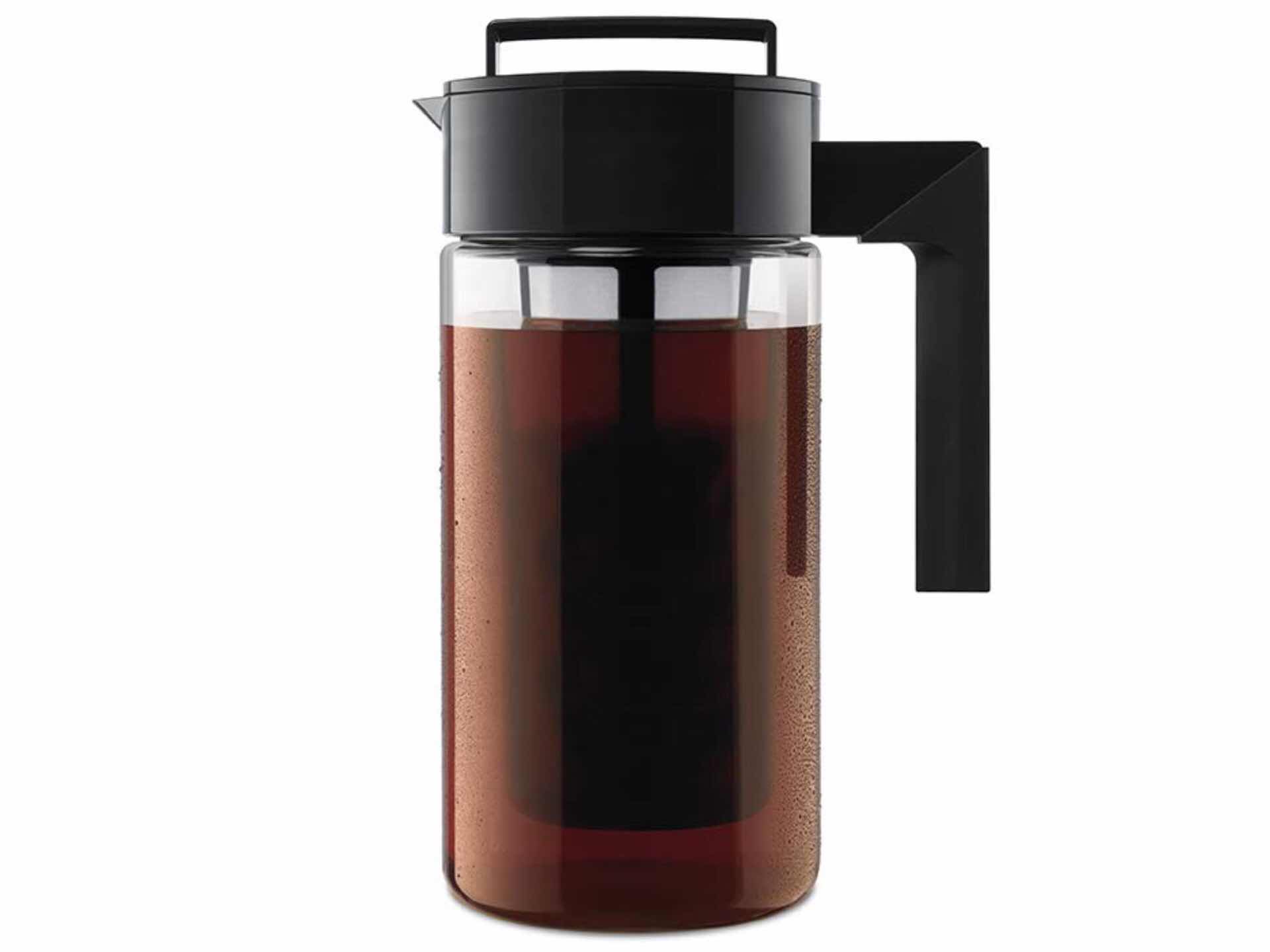 Takeya Cold Brew Coffee Maker
There are many ways to get your cold brew fix each morning. This all-in-one pitcher by Takeya — makers of that excellent water bottle I recently wrote about — is about as simple as it gets.
Just put 12 to 14 tablespoons of any coarse coffee grounds (though hopefully freshly ground ones 😉) in the filter basket, fill the pitcher with cold filtered water, seal the lid tight, give the whole thing a shake, and let it sit in the fridge for 12–24 hours to infuse into a quart of smooth concentrate. When it's ready, simply take out the infuser and you're ready to pour!
The cold brew concentrate keeps in the fridge for a couple weeks after brewing, though let's be honest, it's doubtful you'll have to worry much about that since the stuff will go fast.
In case you're worried about materials, fear not, the pitcher is made from BPA-free Tritan plastic — no leaching here, folks. The handle is also made from non-slip silicone, so pouring is perfectly comfortable.
Grab the Takeya cold brew maker for just $19 on Amazon.