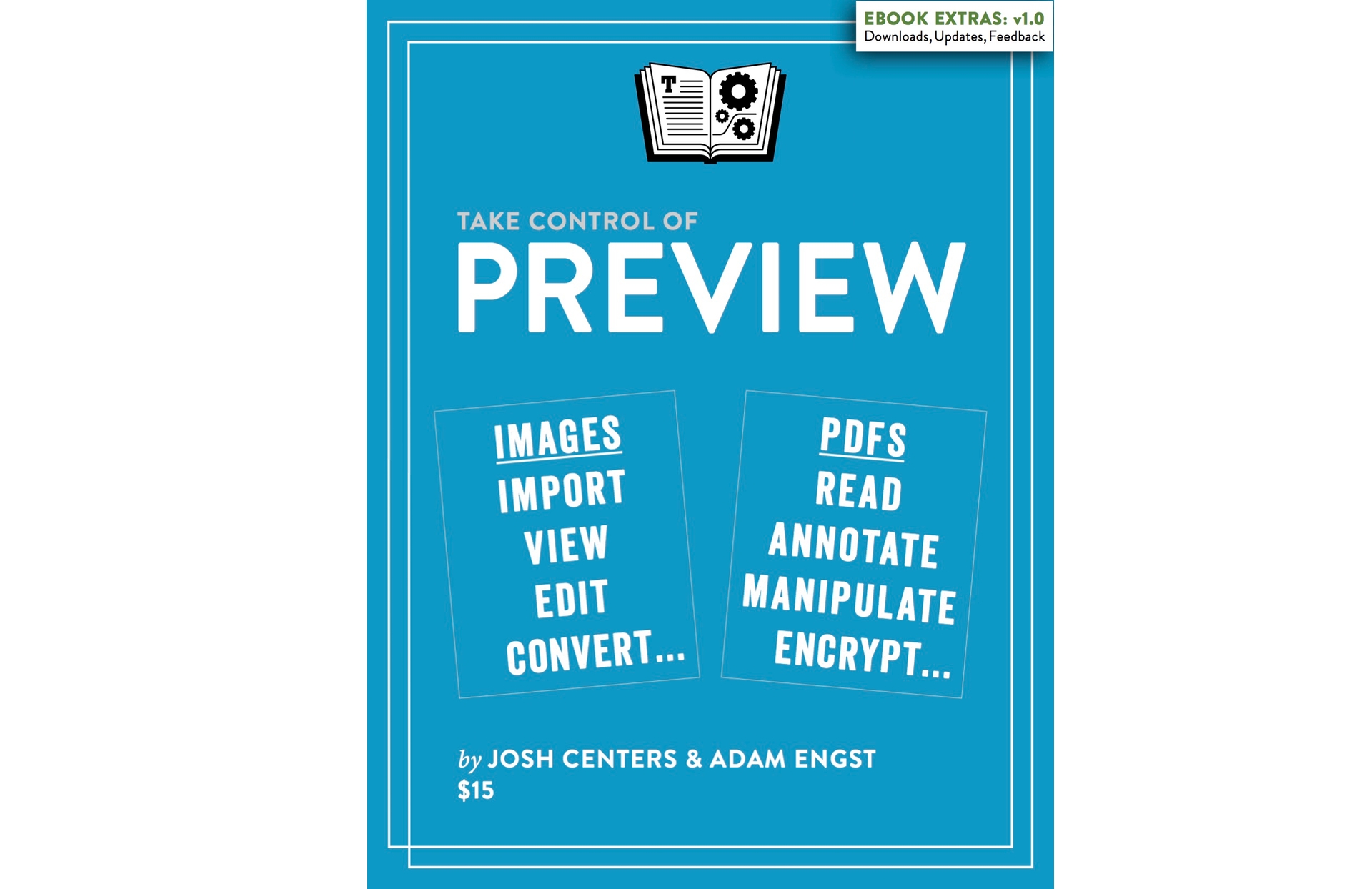 Take Control of Preview Book
I've long said to coworkers that the built in Preview app on the Mac is one of the best built in apps. It's very powerful if you know how to use it. The Take Control of Preview book is perfect to get started understanding all it can do.
Apple bundles the Preview app with every Mac, but few people realize what it's capable of. The Mac experts behind TidBITS, Adam Engst and Josh Centers, have plumbed Preview's depths to create a cheerful, colorful book that explains dozens of techniques for importing, viewing, editing, and converting images in Preview. The book also puts you in control of reading, annotating, manipulating, and encrypting PDFs.
Do yourself a favor, if you aren't familiar with all it can do, go buy the $15 book. It has real world tips and examples to make you a Preview ninja.