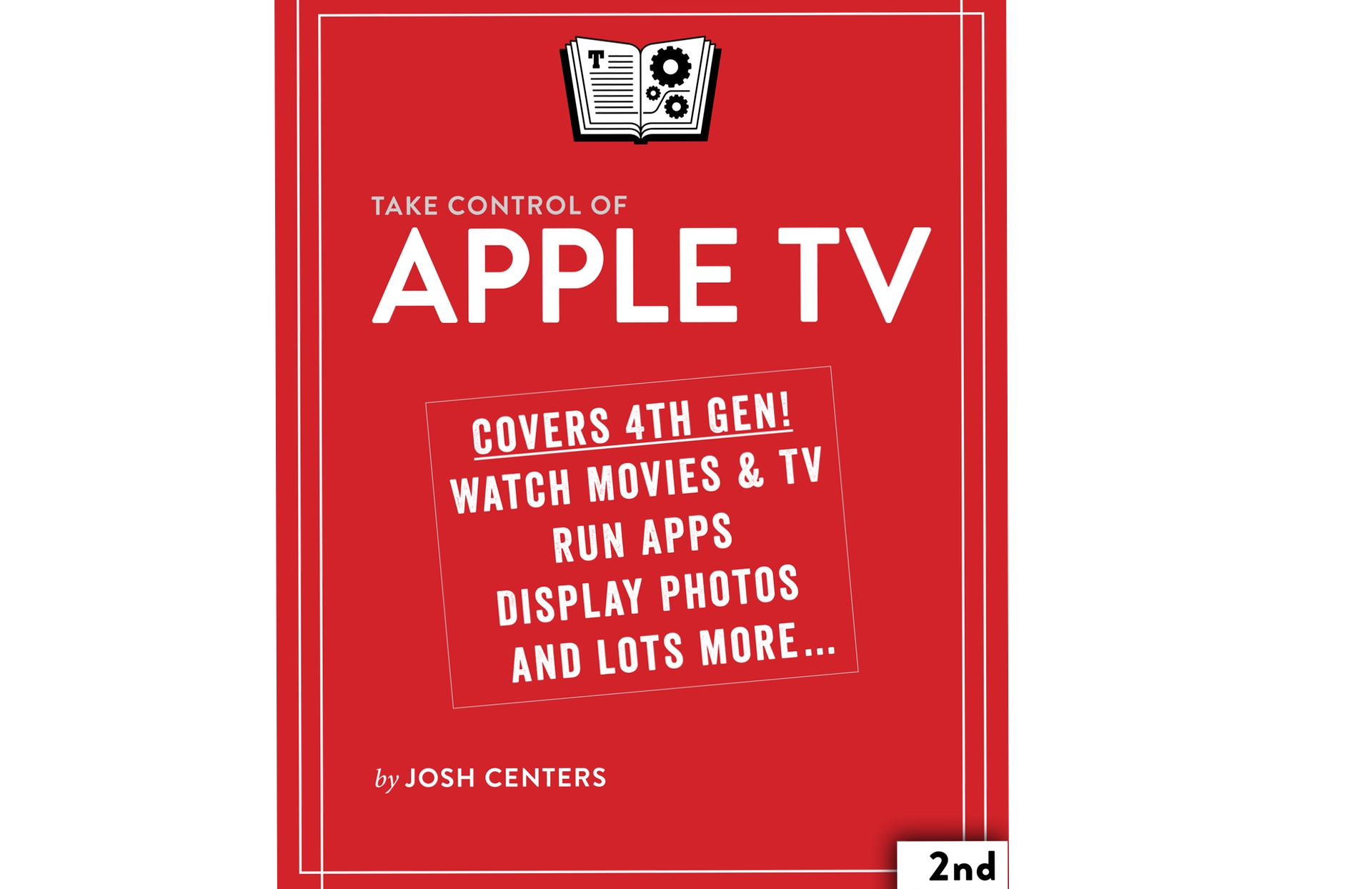 Take Control of Apple TV – 2nd Edition
I am a big fan of the new Apple TV. After picking up one, I device decided to change my whole house over from Roku to Apple TV. The device has a lot more to offer than previous models, though. If you are new to Apple TV or just want to get more out of it, I recommend Take Control of Apple TV from TidBits.
It includes 175 pages on tips, tricks, explanations, and how to information. Josh Centers provides just enough detail not to be overwhelming, but still gets you from setup to becoming an expert user.
For $14.99, you get a PDF, ePub, and Kindle file. You can purchase it on the TidBits website.