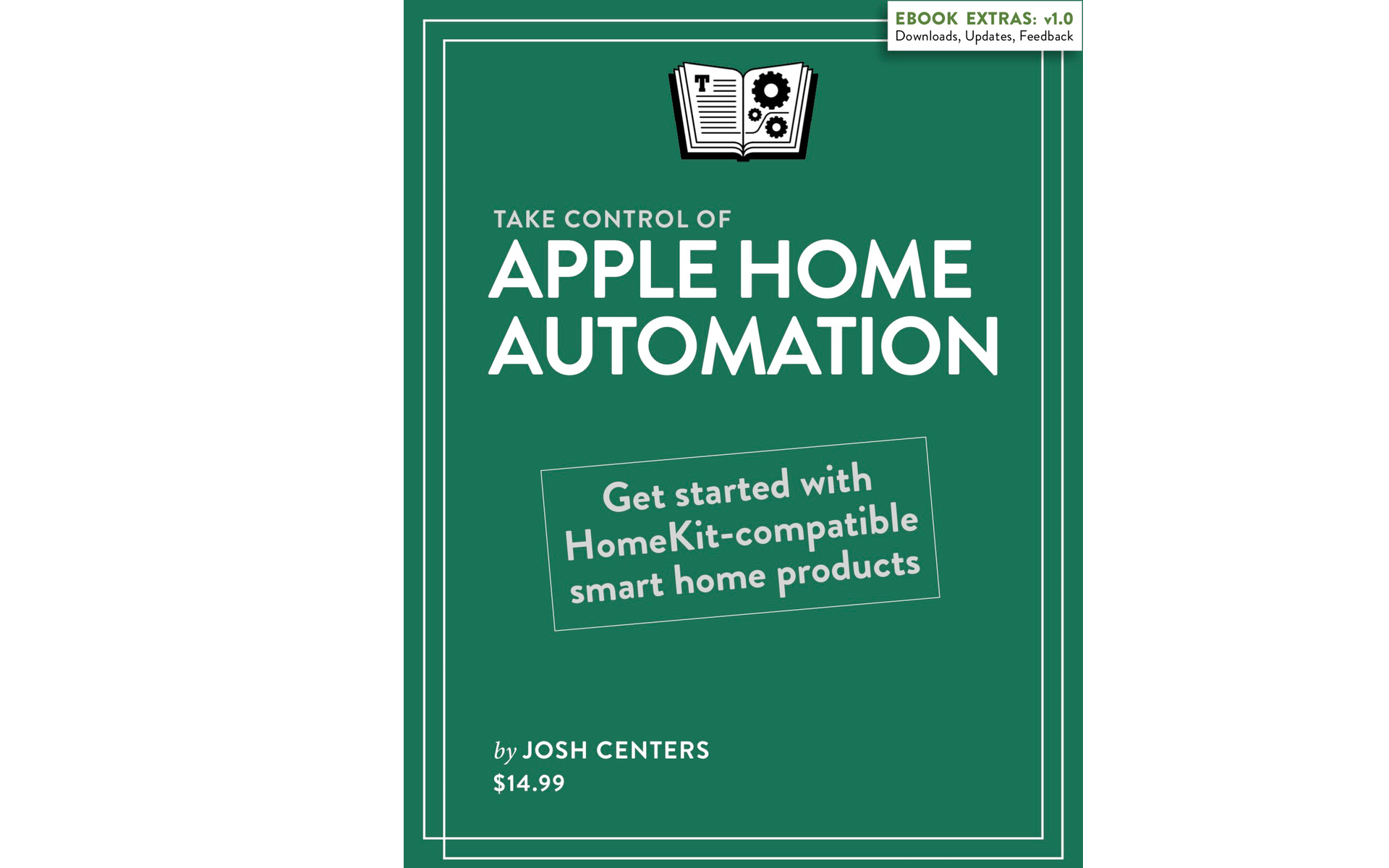 Take Control of Apple Home Automation
Are you ready to start learning about the "Home" app on your iPhone or iPad? You will want to take a look at Take Control of Apple Home Automation by Josh Centers.
I'm a big fan of "Homekit" which is Apple's term for its home automation platform. It's built right into my iOS device, and it hooks into Siri. My Apple TV handles authentication for offsite access, so I know it's secure.
If you are wanting to get started building an Apple-backed smart-home, take a look at this book. Get it in PDF, ePub (works with the built-in Books app), and Kindle formats for $14.99 on The Take Control Store.