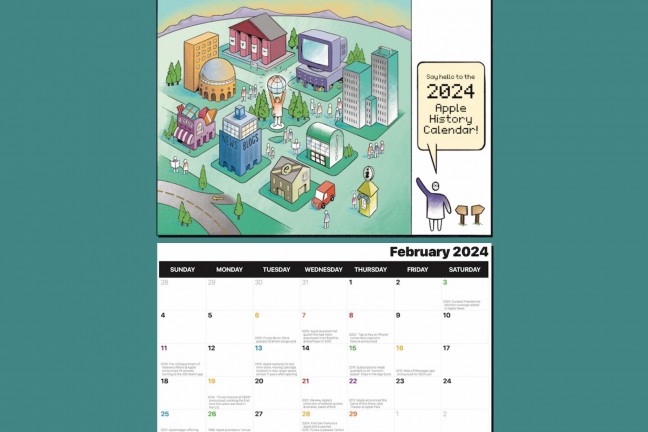 A wall calendar featuring notable dates in Apple's retail and services history, thus completing a trilogy of calendars.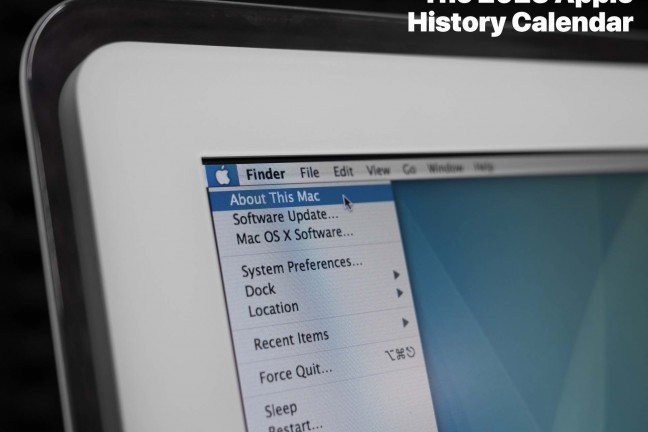 Similar to last year's edition, this 20″ x 13″ wall calendar celebrates software milestones throughout Apple's history.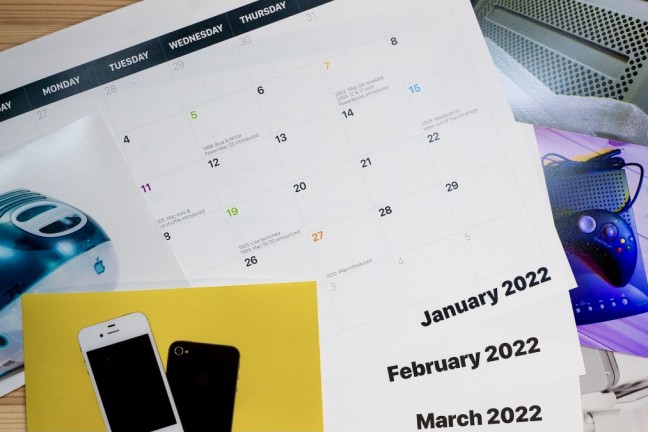 Let your computer geek shine with this calendar that marks important dates in Apple's hardware history rather than national holidays.