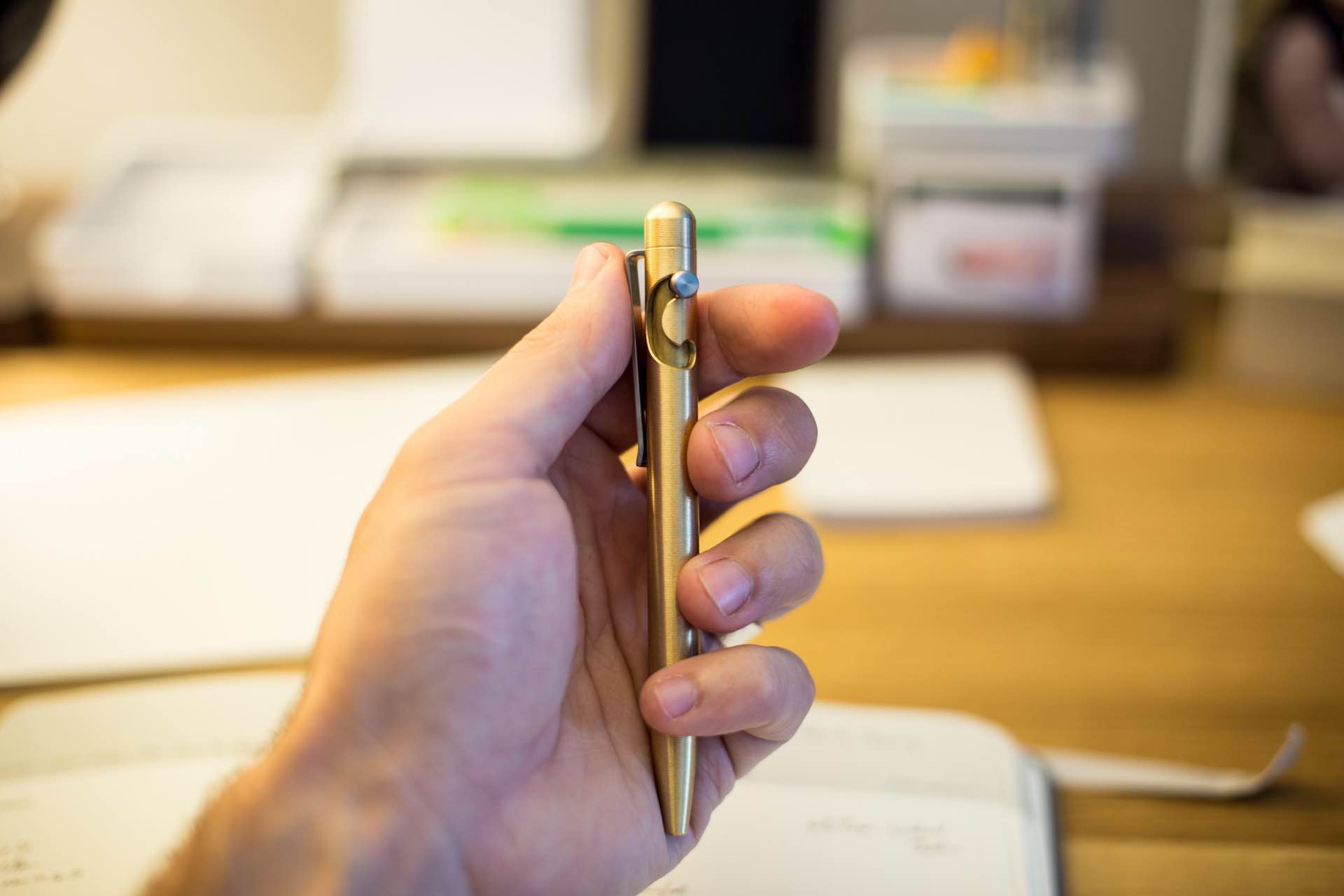 Tactile Turn's Brass Slider Pen
Photos courtesy of our own Isaac Smith, who picked up his pen via Shinola.
---
The Tactile Turn Brass Slider is a sweet-looking pen that got its start on Kickstarter a couple years ago. The major selling point isn't just that it's made of brass — it's also available in other metals — but rather the crescent-shaped bolt-action retraction mechanism that can easily be operated single-handed.
It's actually kind of addictive to play with, and you'll often find yourself with the pen in your hand, click-click-clicking like a fidget toy. Extremely satisfying.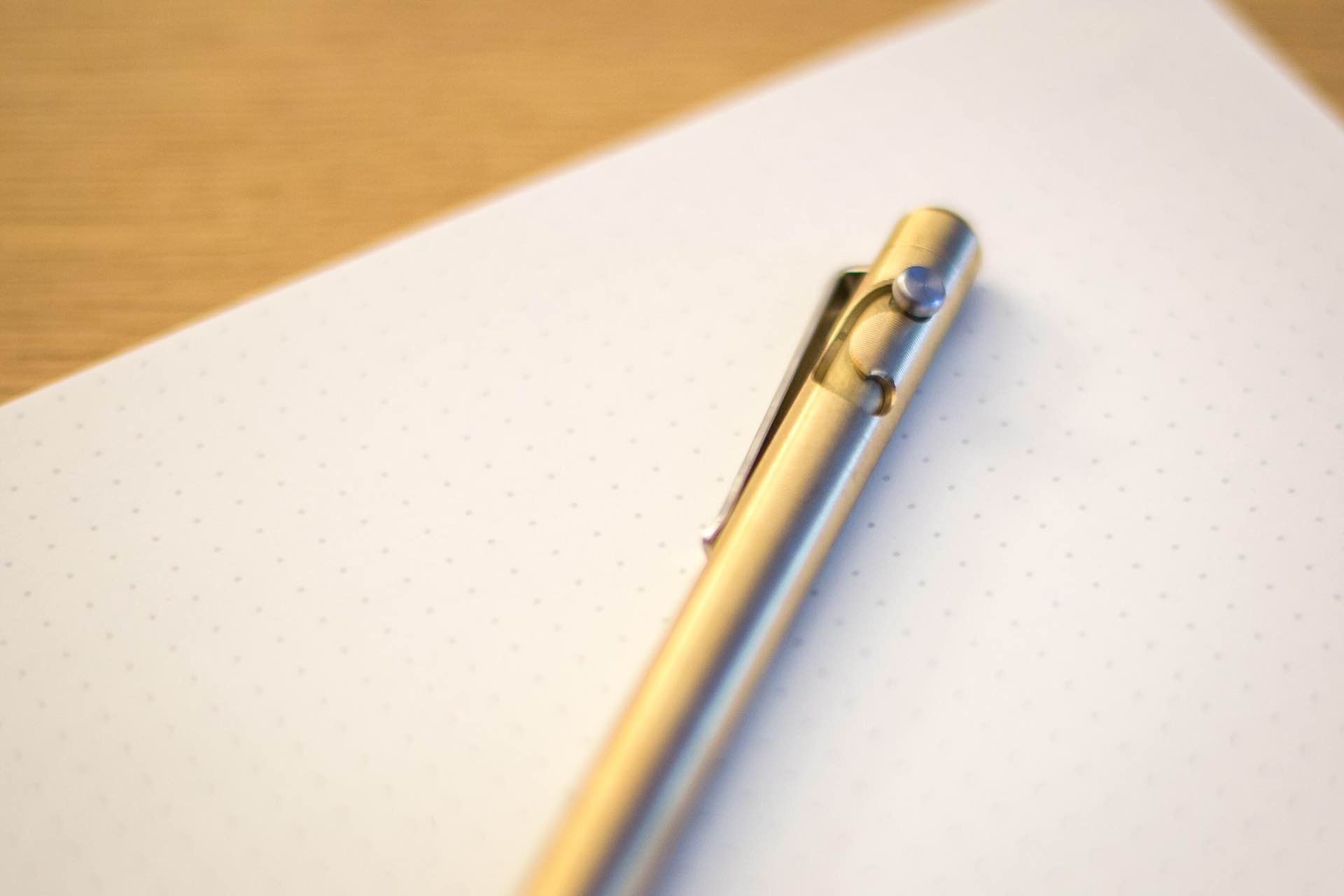 As for the brass material in particular, their store page elaborates:
360 brass is a beautiful material that has a fairly high copper content so it has many of the antimicrobial properties that copper does. It machines beautifully and as you see the machining videos of these pens you'll see why I like to work with it. All parts of these pens are made from brass except the clip and bolt which are stainless steel.
The "Slider" version of this pen is 5.1″ long and comes with a Schmidt easyFLOW 9000 medium point refill in black (other refill options here). The longer "Glider" is 5.6″ long and comes with a Pilot G2 0.38mm gel ink refill in black (other refill options here).
Both versions of the pen are $79 at Tactile Turn.