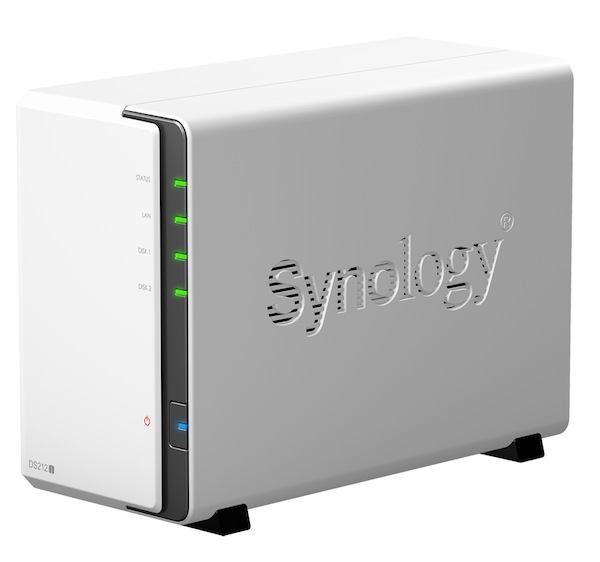 Synology DiskStation DS212j
Synology DiskStation 2-Bay (Diskless) NAS is a great way to add a lot of storage to your network.
With USB and Gigabit ports around back, this rather handsome box can support up to 8 TB of storage in a mirrored RAID for better data protection. Shipping with iOS apps, iTunes support and more, the DS212j can become the your home media server easily.
This particular example ships without drives for $199 from Amazon. If you want your NAS pre-loaded, you can pick up a 4 TB option for $599.