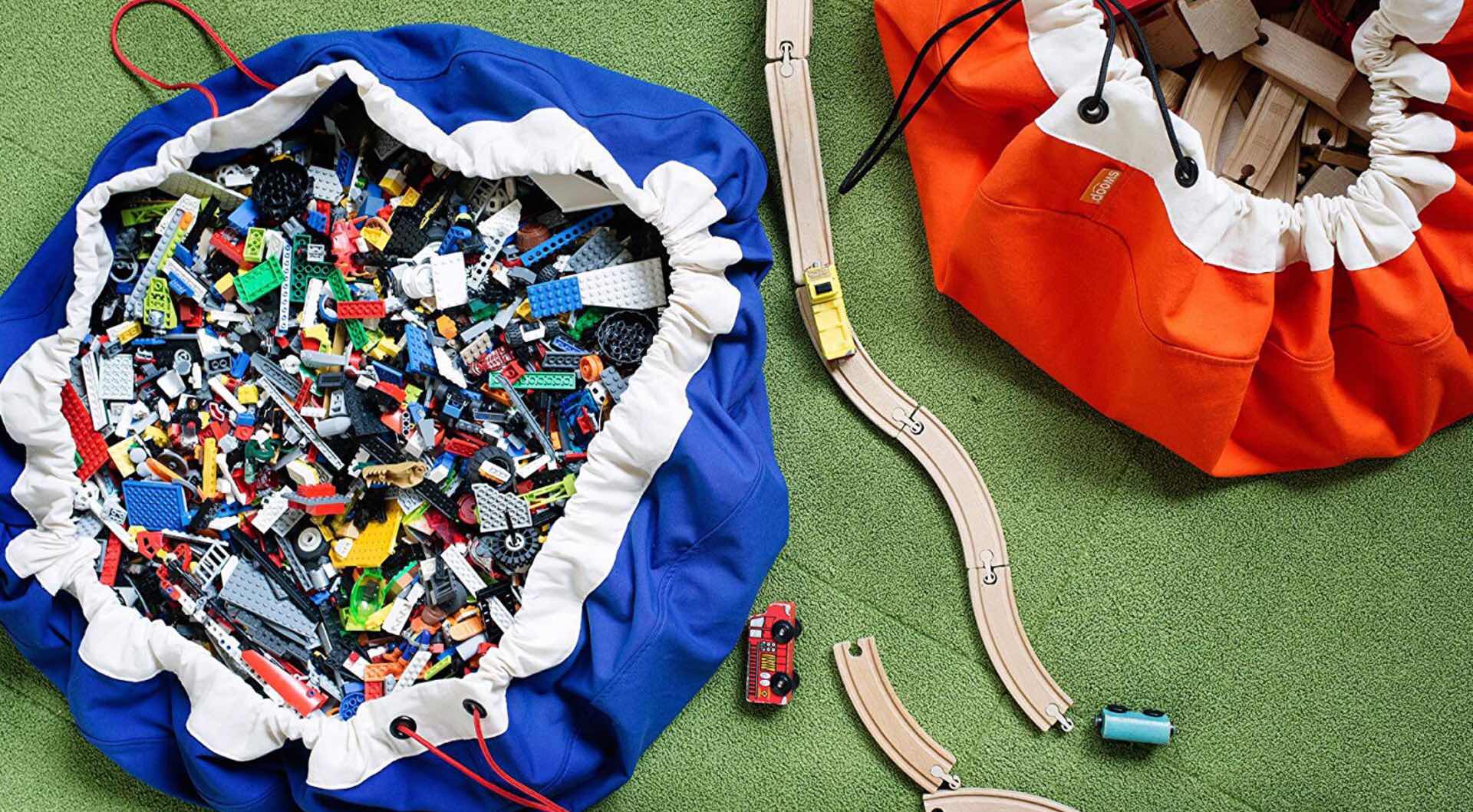 "Swoop Bags" Toy Storage Bag + Play Mat
Parents, tell me if you've heard this one before: Your kid has more LEGO pieces (or other small modular toys) than they know what to do with, and they always dump them all out just to find one piece, it's a huge pain to pack them away every time it happens, so they just get left out all over the floor, which will inevitably stab you in the foot in the middle of the nigh– ah, so you do know what I'm talking about.
Well forget all that nonsense. Get yourself a Swoop Bag and wonder why you never did so sooner. These durable and stylish bags help you easily organize LEGO pieces (or other toys) and make post-playtime cleanup a breeze.
Each 44″-diameter bag has a 6-inch "lip" around the edge that keeps everything nice and contained, making it a great play mat while it's spread out open. When the kids are finished, just…er, swoop everything back up with the pull of the drawstring, making it easy to put away or carry elsewhere: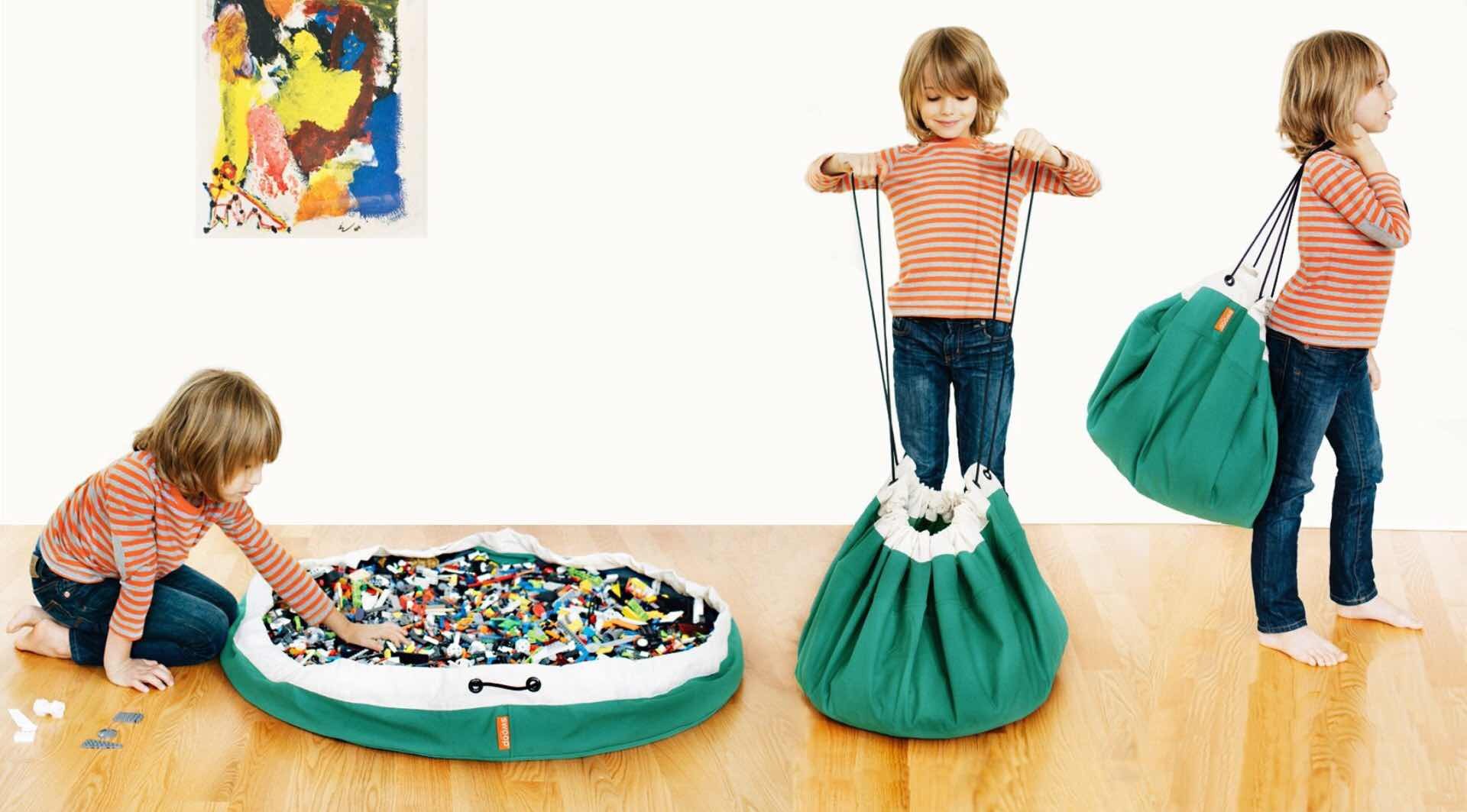 Since they're made from 100% cotton canvas that happens to be water-resistant, the bags work great indoors or outdoors. They also come in a veritable rainbow of colors, whether you want bright or muted: