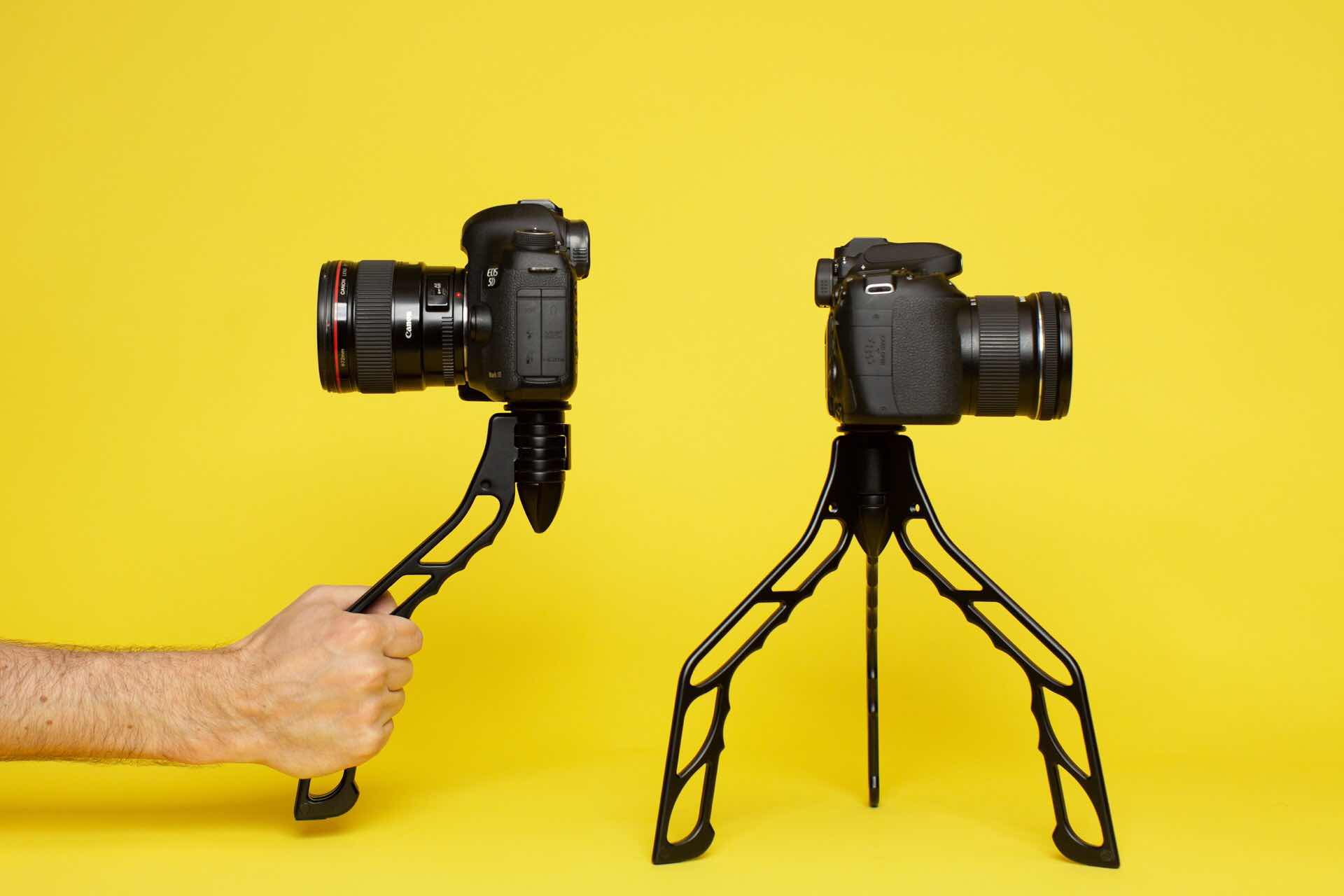 SwitchPod — The Minimal, Versatile, Handheld Tripod [Kickstarter]
Pat Flynn and Caleb Wojcik are a couple of names you've likely seen floating around if you've ever dipped into the web entrepreneur/marketing space. Flynn is known for his Smart Passive Income site (and podcast), while Wojcik came onto the scene as one of the co-founders of Fizzle.co before leaving to start his own thing, DIY Video Guy (which has its own online course).
Between the two of them, these guys have a lot of experience recording videos. Over the past year they decided to team up to develop a better tripod for vloggers — something minimal and versatile that could handle any situation. Their idea became the SwitchPod, which is now running a Kickstarter campaign to get production off the ground.
Their promo video does a great job explaining what the SwitchPod can do and how you can use it:
As that video shows, the SwitchPod can…well, switch between handheld and tripod modes (and vice versa) in seconds. All it takes is the flick of a wrist.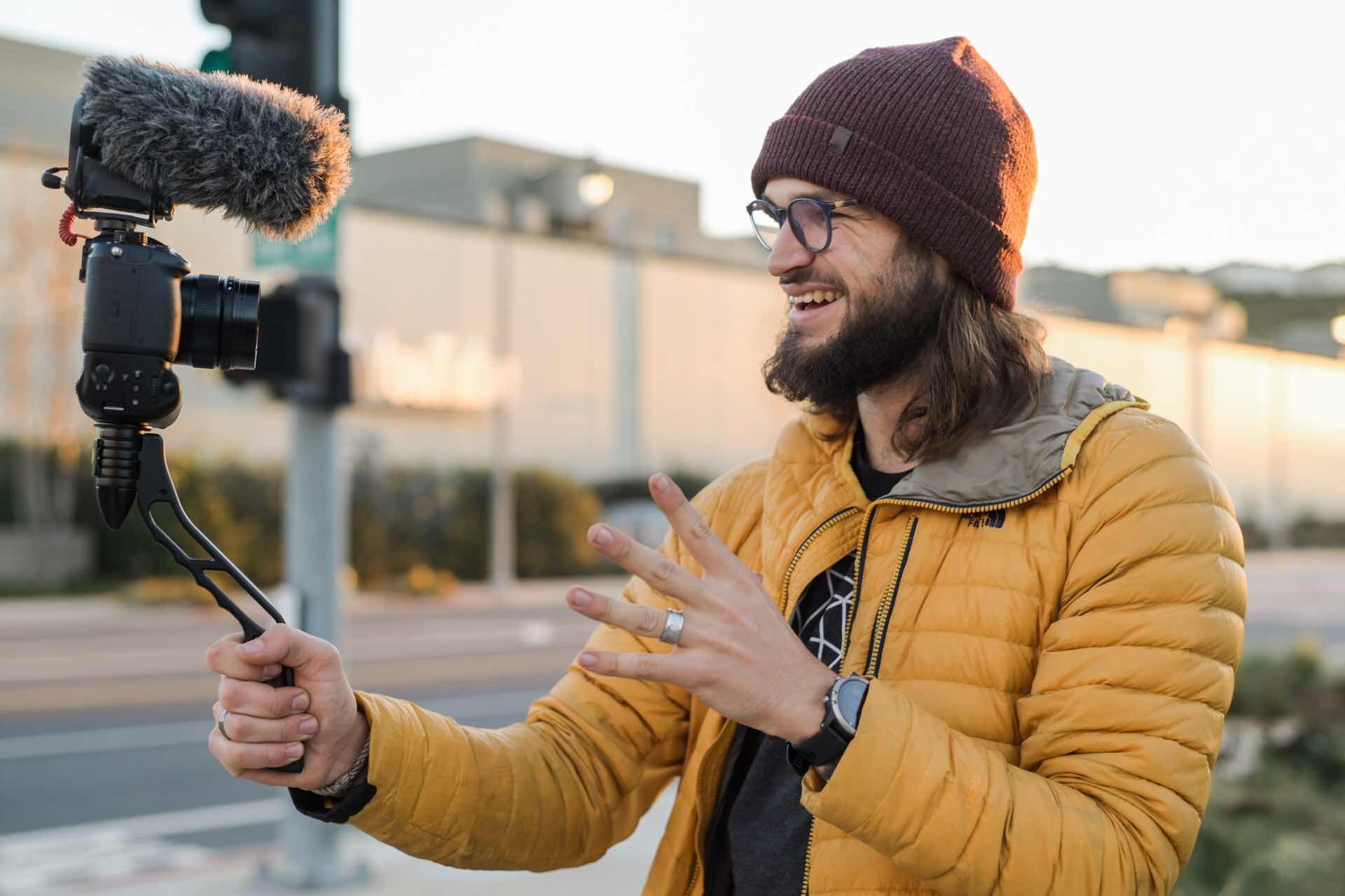 When it's in handheld (or "vlogging") mode, the legs stay together using magnets, and the finger grips that run down them make the thing easy to hold as you walk around. Moreover, the combined thickness of the legs when they're closed is still thinner than the width of an SD card, so it's easy to toss in a bag or stuff in your pocket. You could also just use a carabiner to clip it onto the outside of a bag.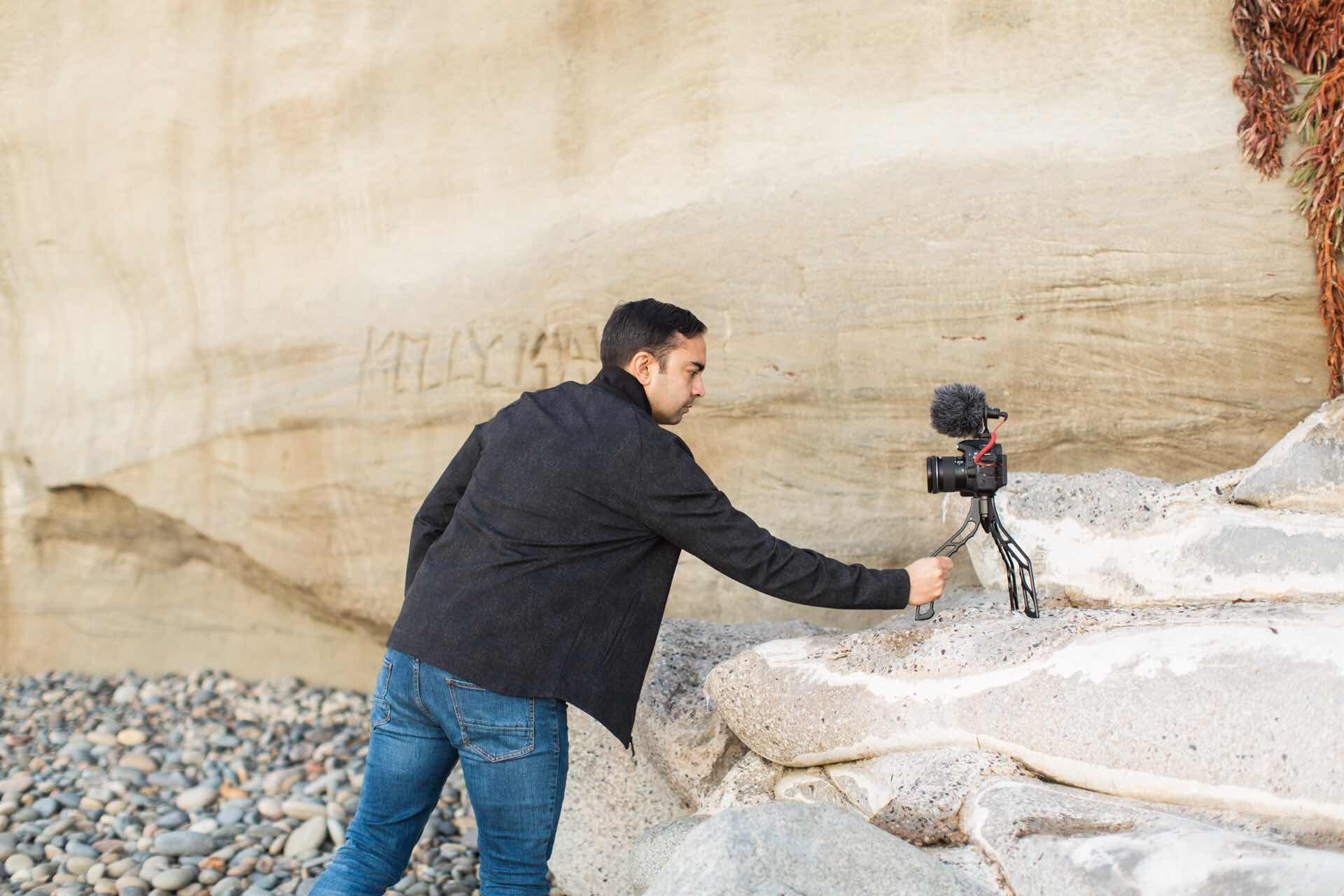 In tripod mode, there are recessed non-slip feet on the bottom that keep your camera setup from sliding around on whatever surface you set it on. What's even better is that, thanks to its aluminum alloy construction, it's incredibly strong for how light it is. It weighs only 11.1 ounces, yet can hold 100 pounds without breaking a sweat. Go ahead and throw a heavy camera/lens/mic setup on there without worring that it's going to sag or collapse.
On the subject of compatibility, SwitchPod comes equipped with a standard ¼"-20 tripod screw that works with most cameras out of the gate, with a tightening knob that makes it easy to switch cameras within seconds. You can add your own quick release plates and ball heads too, if that works better for your setup.
On the legs are two more ¼-20″ threads where you can add accessories like a mic, a monitor, or an LED light for a full vlogging rig you can take on the go.
As of January 30th, 2019 the SwitchPod has already surpassed its funding goal by 1.6x with over 1,700 backers, and they've still got 58 days to go. Whoa. If you want a SwitchPod of your own at the special Kickstarter rate, you'll have to back the project at the $79 level or higher. It will retail for $99 afterward, so that's a pretty good deal.