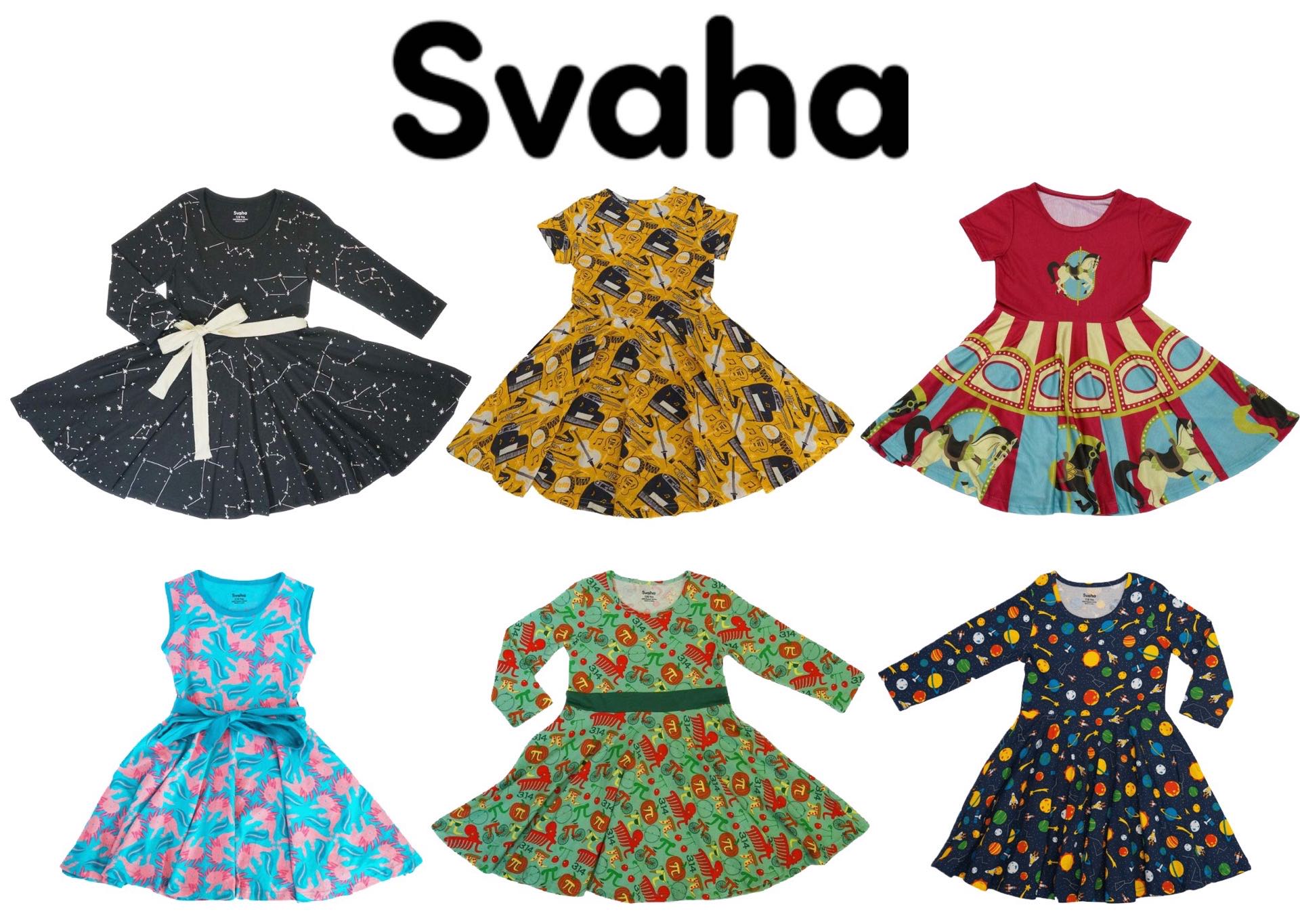 Svaha USA's Geek-Friendly Dresses for Kids
My <1yo daughter is too little to care about such things at the moment, but as she gets older, my hope is to encourage her to pursue any geeky interests she may have, whether they're related to the sciences, the arts, engineering/math, or whatever else.
While I don't want to force any particular notions on her about what she should or shouldn't be fascinated by, I figure it can't hurt to introduce certain concepts at an early age, or at least have them around in her life so they never feel "weird" to her.
When my wife discovered these STEAM-inspired kids' dresses from Svaha Apparel, we both knew they were exactly the type of thing we were looking for. They've got a bunch of cute designs featuring things like glow-in-the-dark constellations, jazz instruments, interesting creatures, math jokes, robots, and more.
The only nitpick I have — if you can call it that — is that the sizes only go as small as 2T, so we'll have to wait a while before our little one can wear any of these dresses. If you're ready to shop now though, each size goes for $25 at Svala USA.
+ See also: Princess Awesome's Solar System "Busy Dress"