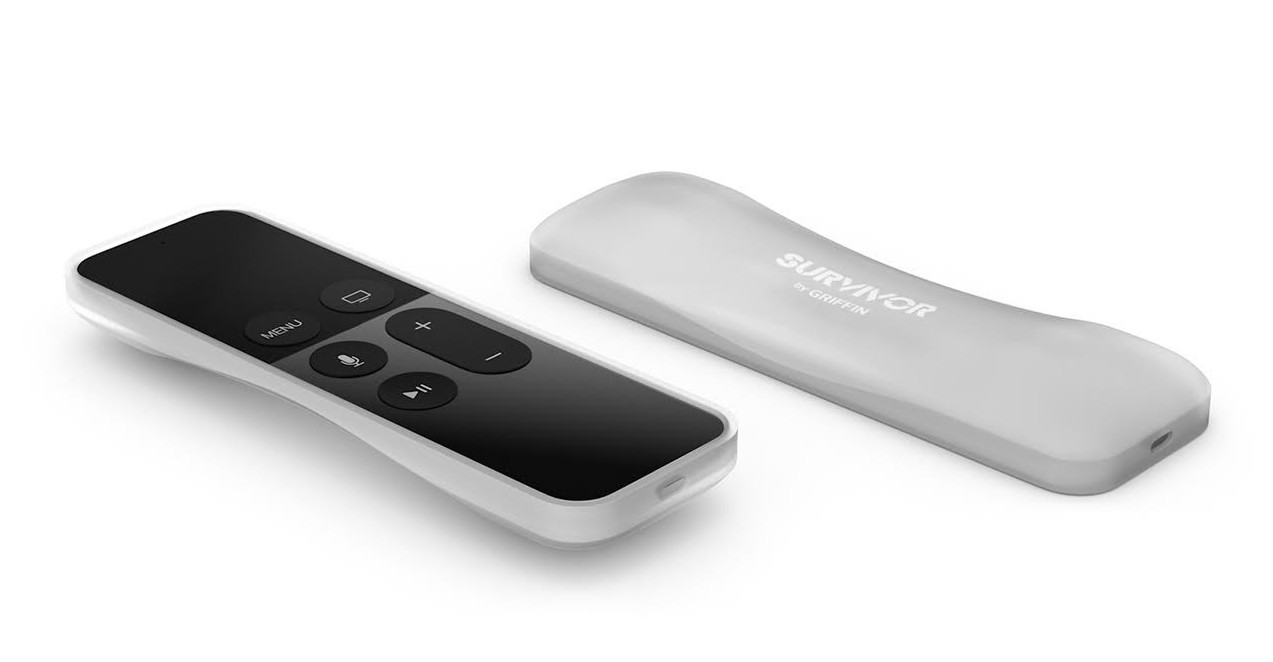 Survivor Play for Siri Remote
The new Apple TV remote is really fantastic. With Siri integration, the ability to control TV volume, and a new glass trackpad, it's an overall nice addition to a much needed update to Apple TV. However, with replacement remotes going for $80, I'm worried that I'll be replacing it at some point due to a shattered trackpad thanks to my kids dropping it on our hardwood floor.
The new Survivor Play for Siri remote will be something that Apple TV owners will want to consider. It's a protective non-slip grip for your remote. It adds extra cushion around the back and corners. It gives you easy access to all the buttons and charging port.
It's currently marked as "coming soon", but you can sign up for information on Griffin's website. It'll be $19.99 when it's released.