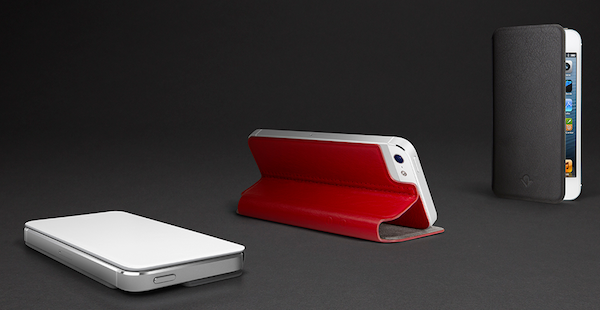 SurfacePad for iPhone
In the spirit of yesterday's item, TwelveSouth has announced the SurfacePad for iPhone.
Made from luxury Napa leather at 1/10th an inch thick, the SurfacePad sports a built-in stand for hands-free iPhone use. The case itself gently wraps around the device, but does not interfere with the buttons, ports or camera on the iPhone.
The SurfacePad for iPhone is shipping now for just $34.99.