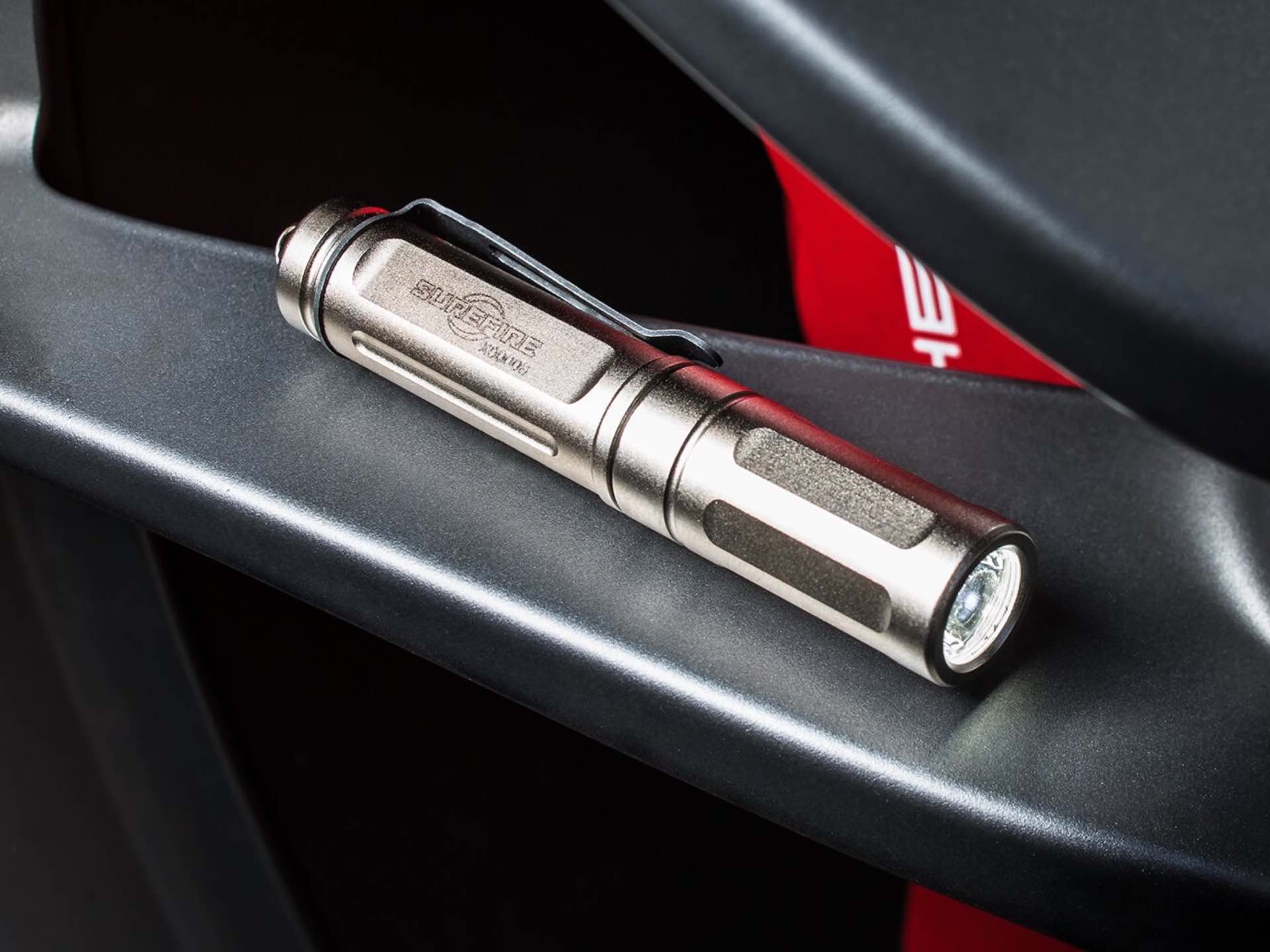 SureFire "Titan Plus" LED Keychain Flashlight
SureFire's Titan Plus is an ultra-compact, high-performance EDC flashlight with a nickel-plated brass body and three lighting modes (300-lumen, 75-lumen, and 15-lumen) that you can switch between with a simple counterclockwise twist of the bezel. Attach it to your keychain or use the removable pocket clip to keep it securely within reach at all times.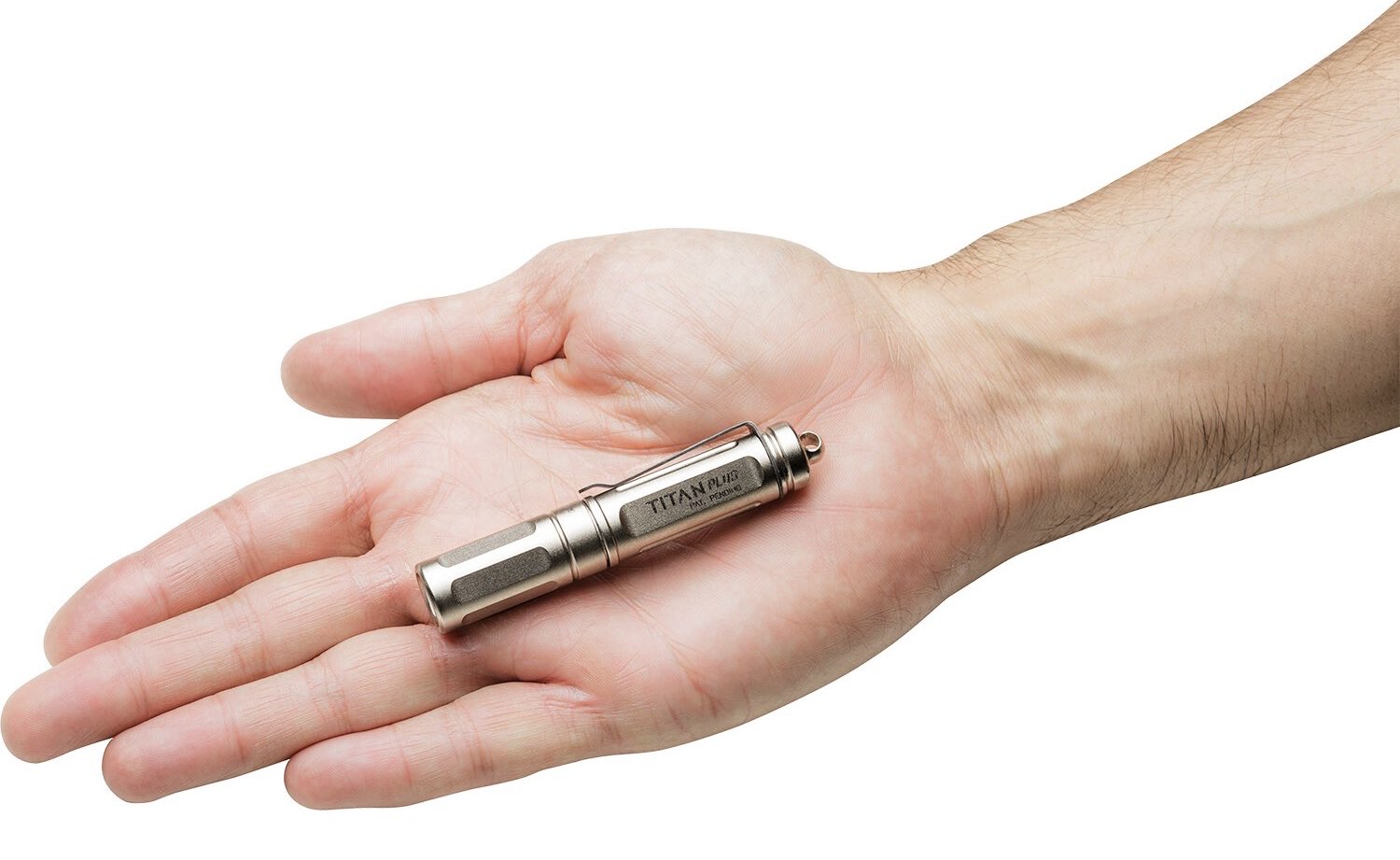 The light can be powered for up to an hour at max output with the included rechargeable AAA NiMH battery — which you can keep topped up as needed — and you can always toss a regular AAA battery in there if there's no charger around.
Get this awesome and nigh-indestructible take-everywhere flashlight for $134 on Amazon.