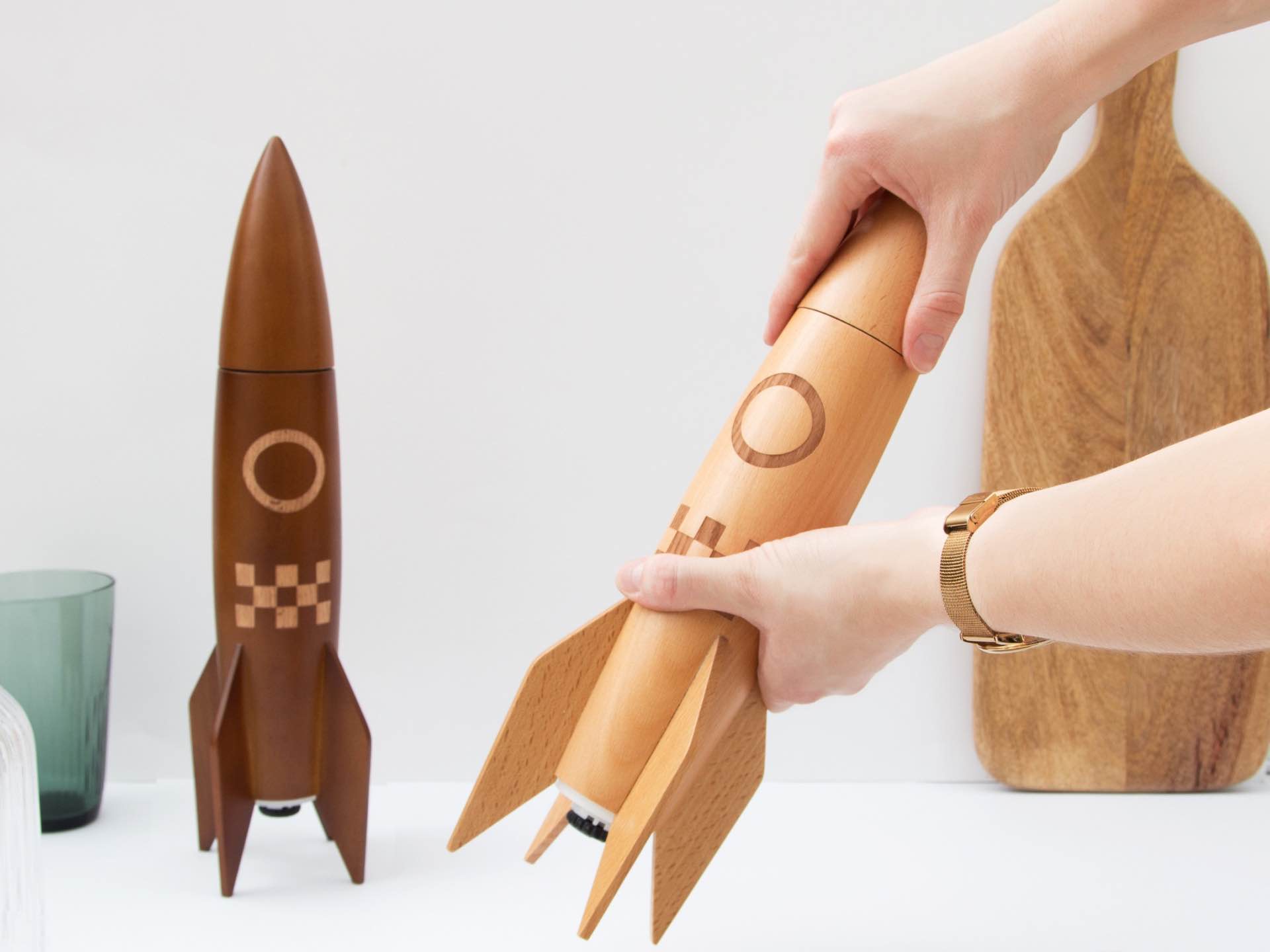 Suck UK Rocket-Shaped Salt and Pepper Grinders
I'll never quite get over the oddity of a company name like Suck UK, but you gotta admit, they make some fun and interesting stuff. Today's example is their set of rocket ship-shaped salt and pepper mills, which are made from solid beech wood and add a bit of space-age novelty to any kitchen.
Available in dark and light/natural wood colors, these retro-futuristic 14″-tall grinders feature adjustable ceramic mechanisms to ensure a consistent grind, so they work just as good as they look.
These make especially great gifts for space nerds! Pair them with the company's UFO-topped cookie jar for a truly out-of-this-world kitchen present 🚀🛸