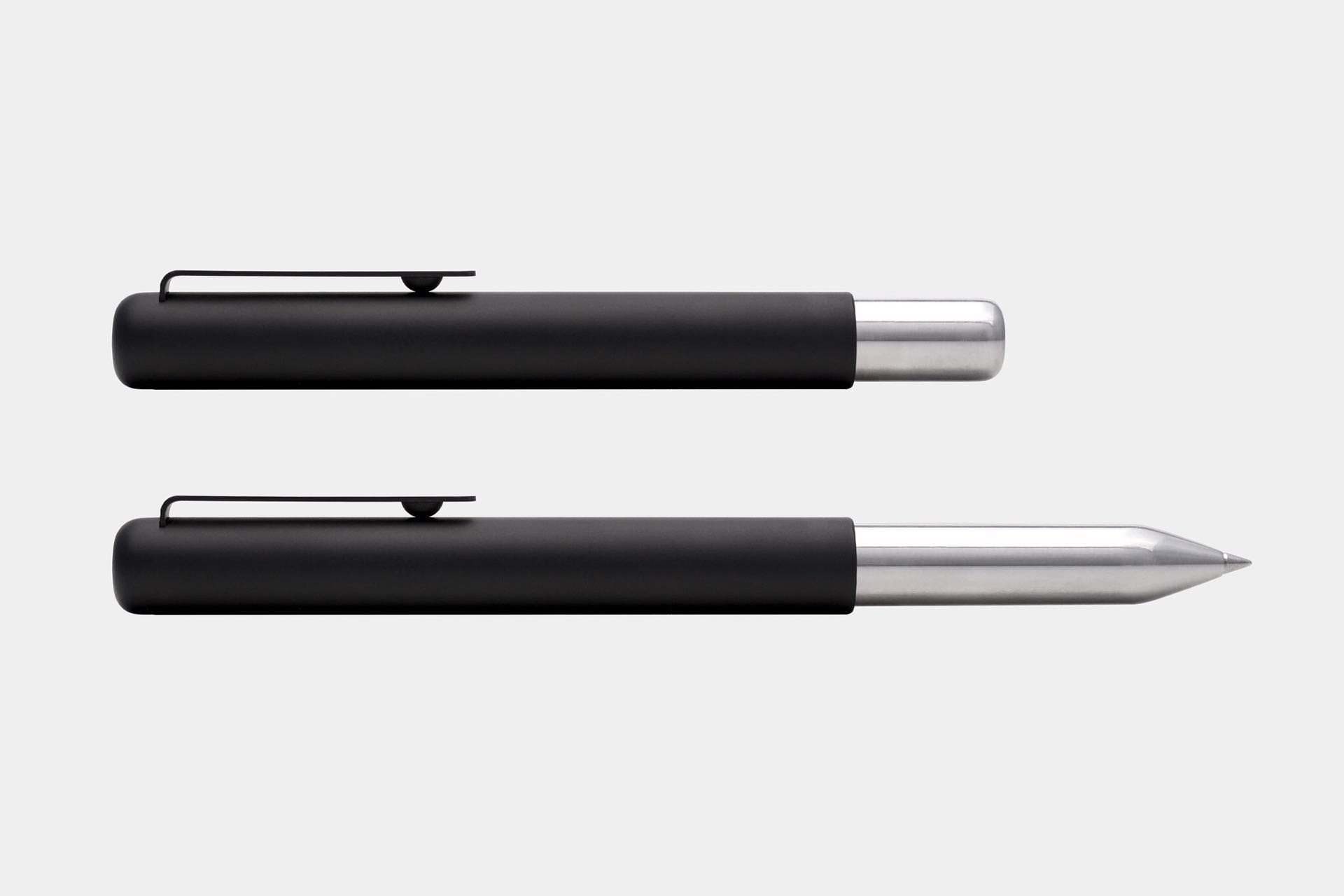 Studio Neat "Mark Two" Pocket Pen [Kickstarter]
In a follow-up to their 2018 Mark One retractable click pen, our pals Tom and Dan of Studio Neat have taken to Kickstarter once again to fund the manufacturing of their new Mark Two pen, which is designed to be pocketable when you're not using it but extends to full length when posted.
The duo are well known for being geeks about product design and engineering, so it's no surprise that they brought some cleverness to the Mark Two's construction:
Mark Two is quite short when sleeved (it's about the same length as a Fisher Bullet pen, for reference), making it an ideal pen to carry in your pocket, purse, or bag. However, the magic happens when you post the sleeve on the body. Due to a clever bit of engineering involving nearly imperceptible slopes on the body and inner sleeve, the pen elongates to a full length when posted. And when you are ready to cap it again, the body slides into the sleeve with a satisfying magnetic closure.
With a seemingly seamless pen body made of polished stainless steel, and an outer sleeve also made of stainless steel except coated in robust and textured matte black Cerakote, this pocket pen is both minimalist and made to last a lifetime.
As of July 1st, 2020, the project has 22 days remaining and has already doubled its funding goal. Back the project at the $85 level or higher to receive a Mark Two pen of your own when they begin shipping next April. The $105 tier earns you a pen body with an extra tough black PVD coating: