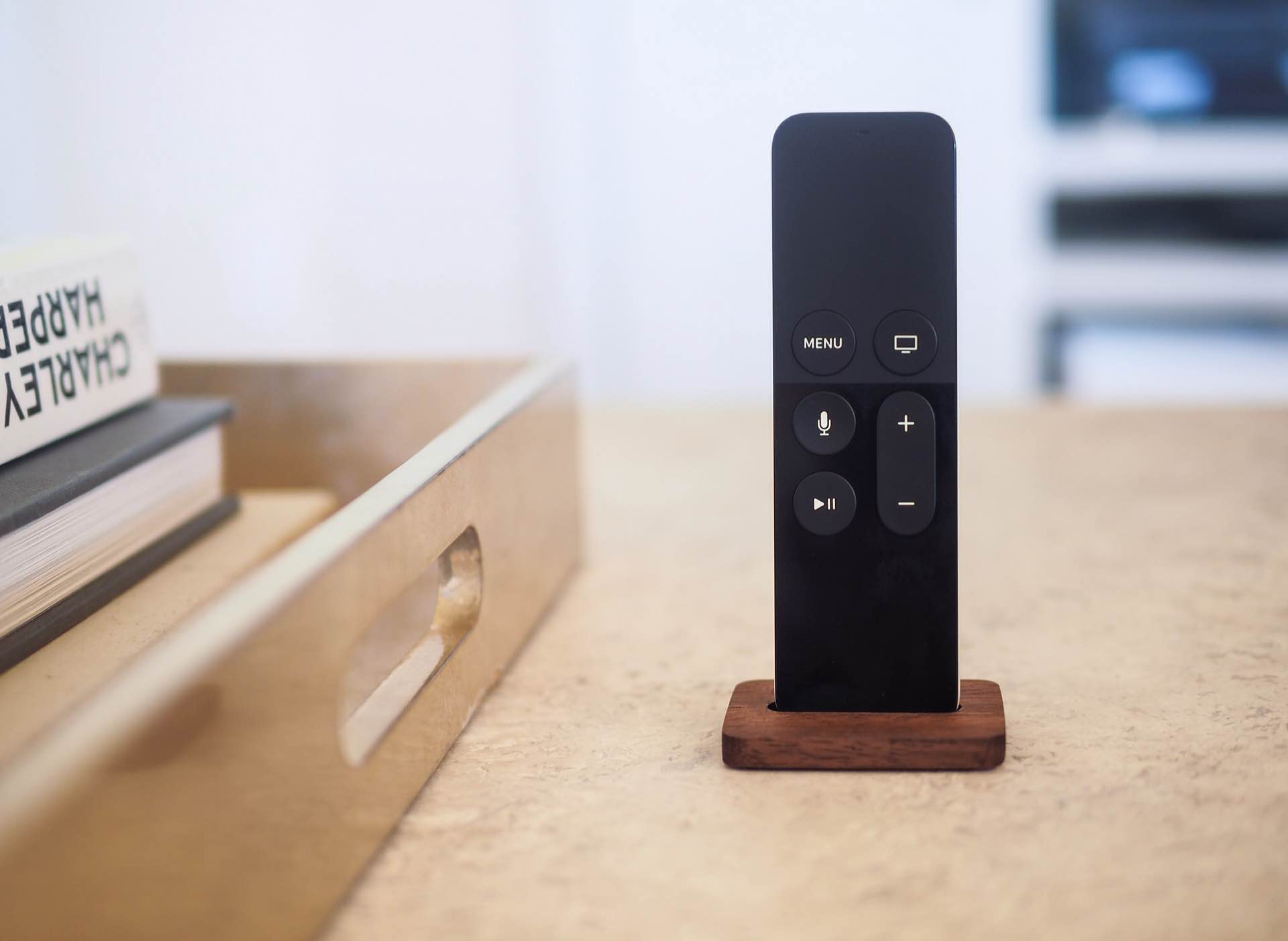 Studio Neat Apple Remote Stand
Our friends Tom and Dan at Studio Neat have this knack for making products which are small but enormously useful. Their latest, the Apple Remote Stand, fits right into that category.
The idea is simple: It's a tiny piece of CNC-milled walnut (finished by hand with tung oil) with a slot for your shiny new Apple TV Siri Remote and a "micro-suction" pad on the bottom that uses tiny suction cups to adhere to nearly any flat surface without leaving a gooey residue. That's it! Simple but so useful, especially considering how easy it is to lose Apple remotes.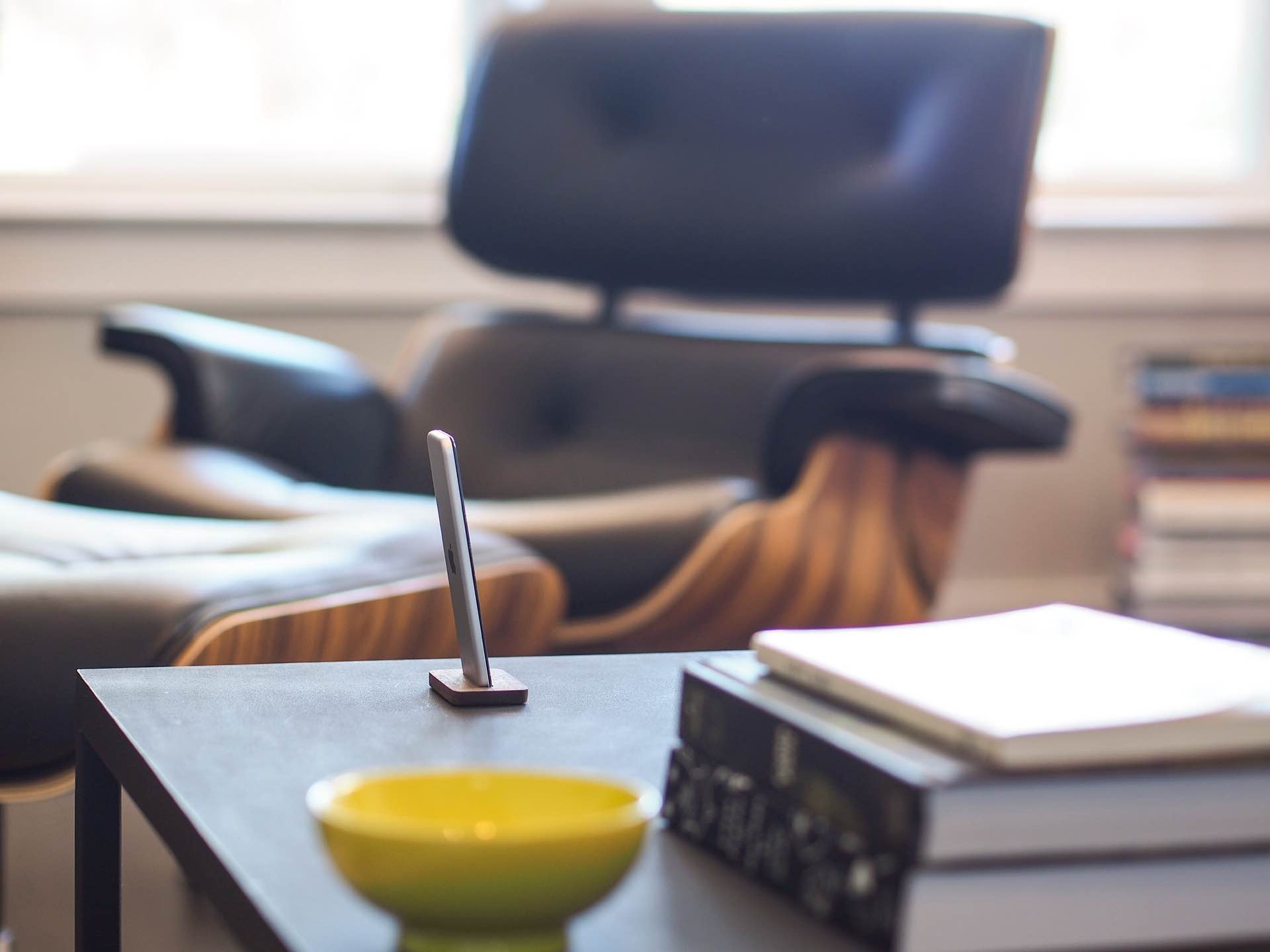 Here's a short trailer for the stand:
This is the first product they've been able to make entirely in-house — literally in Tom's garage — and it will begin shipping next week (as of Oct 26th, 2015). Get one for just $12 at Studio Neat.