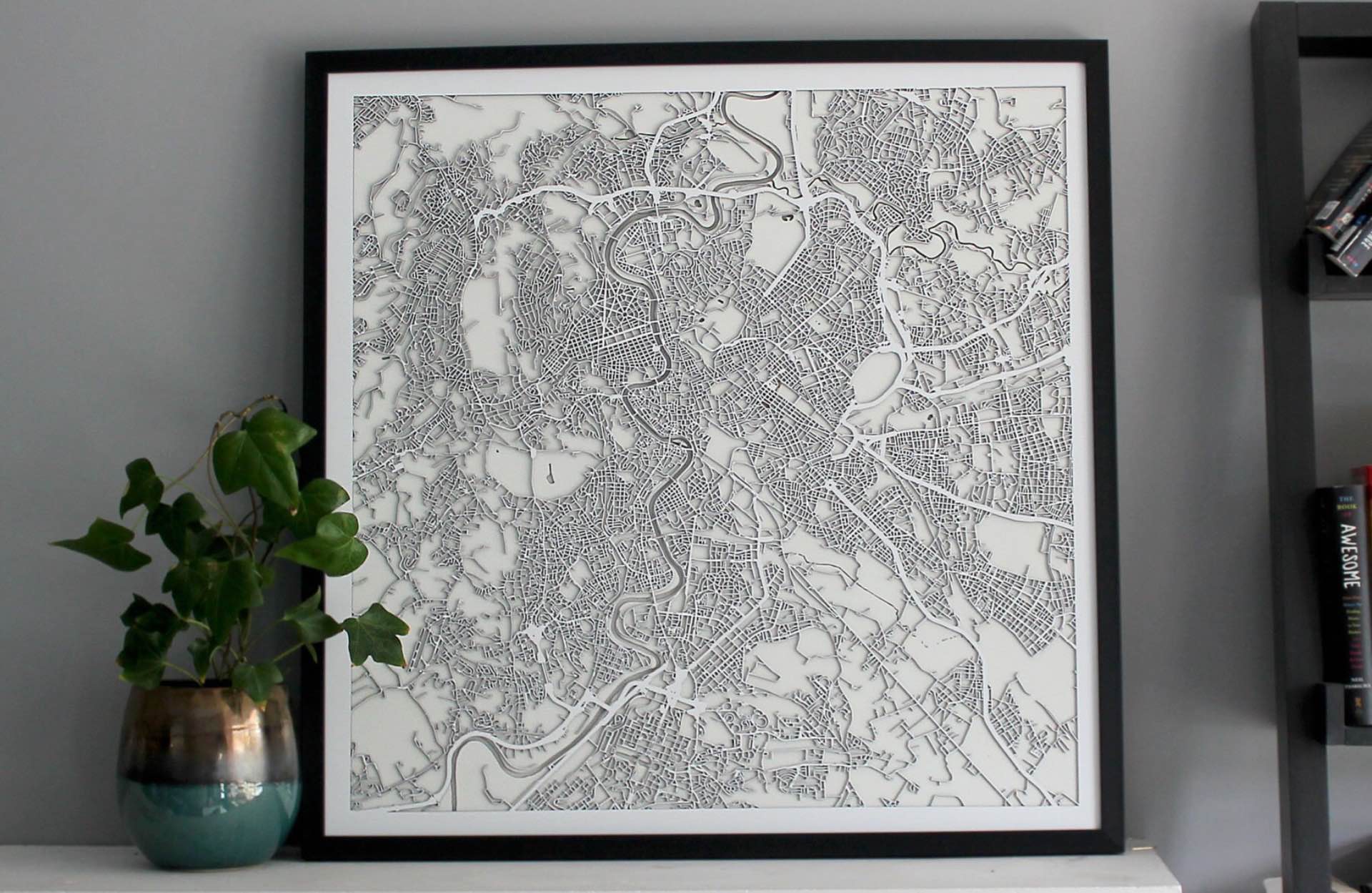 StreetCarvings — Laser-Cut City Maps
StreetCarvings is a Toronto-based business that creates these awesome 3D maps of city road layouts, which look amazing hung on a wall in your home or office, yet are neutral-looking enough not to distract too much. The amount of detail is quite high though, so if you do find yourself staring at it a long time, you'll be treated to a feast of precise linework to get lost in.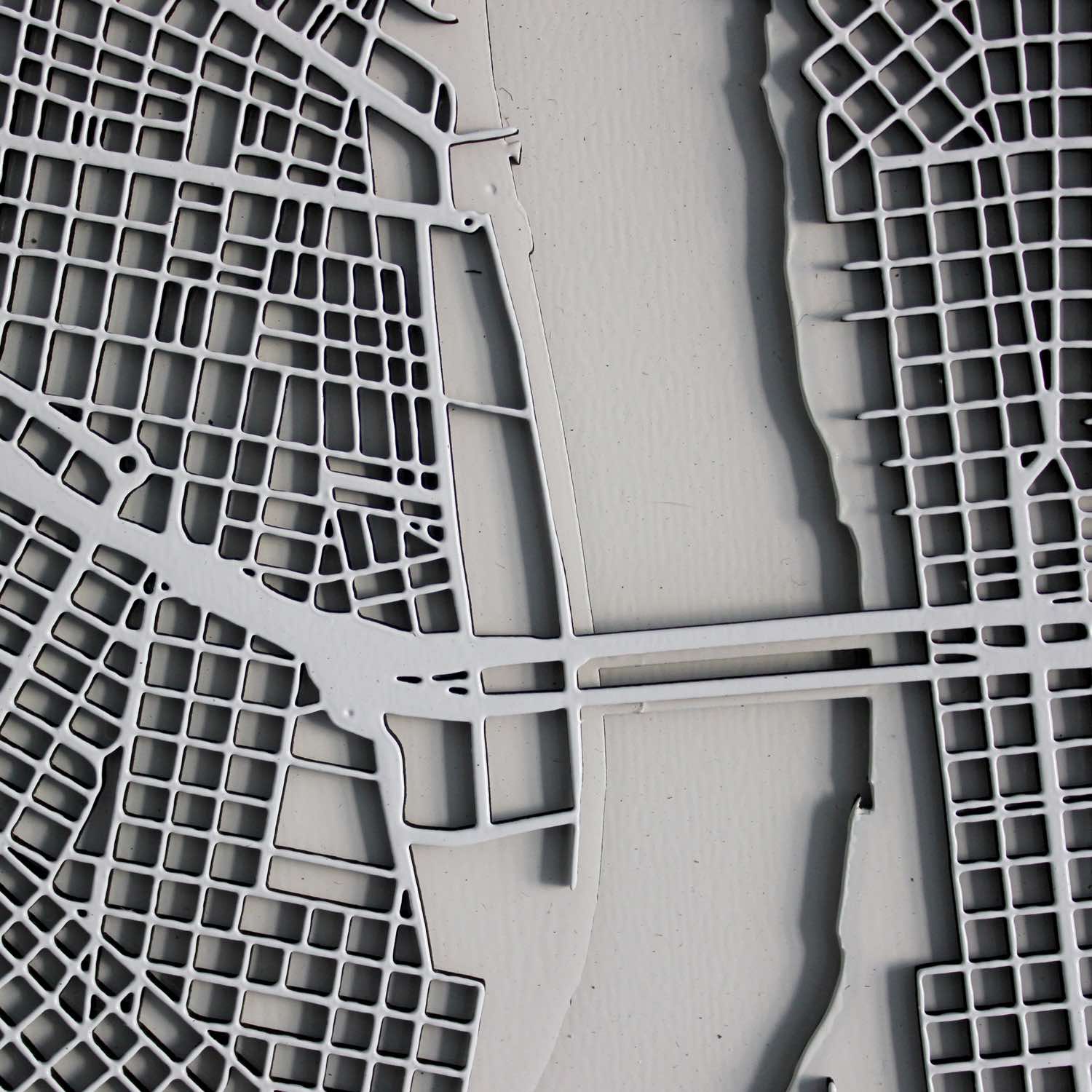 Their FAQ section at the bottom of the page tells how the maps are made:
Q: What is the map made of?

There are three layers of cut wood (3mm depth each) representing the streets, land and water. These layers are then bound together permanently.
A lot of the maps on their store are currently out of stock as of September 2nd, 2020, but as far as I can tell, many of them will be back in stock somewhere between mid-September and early October. However, if you order now, you'll be able to lock in whatever sale price is listed for your chosen city, and the savings are quite considerable.
Go check out their collection and see if they have your favorite city listed.