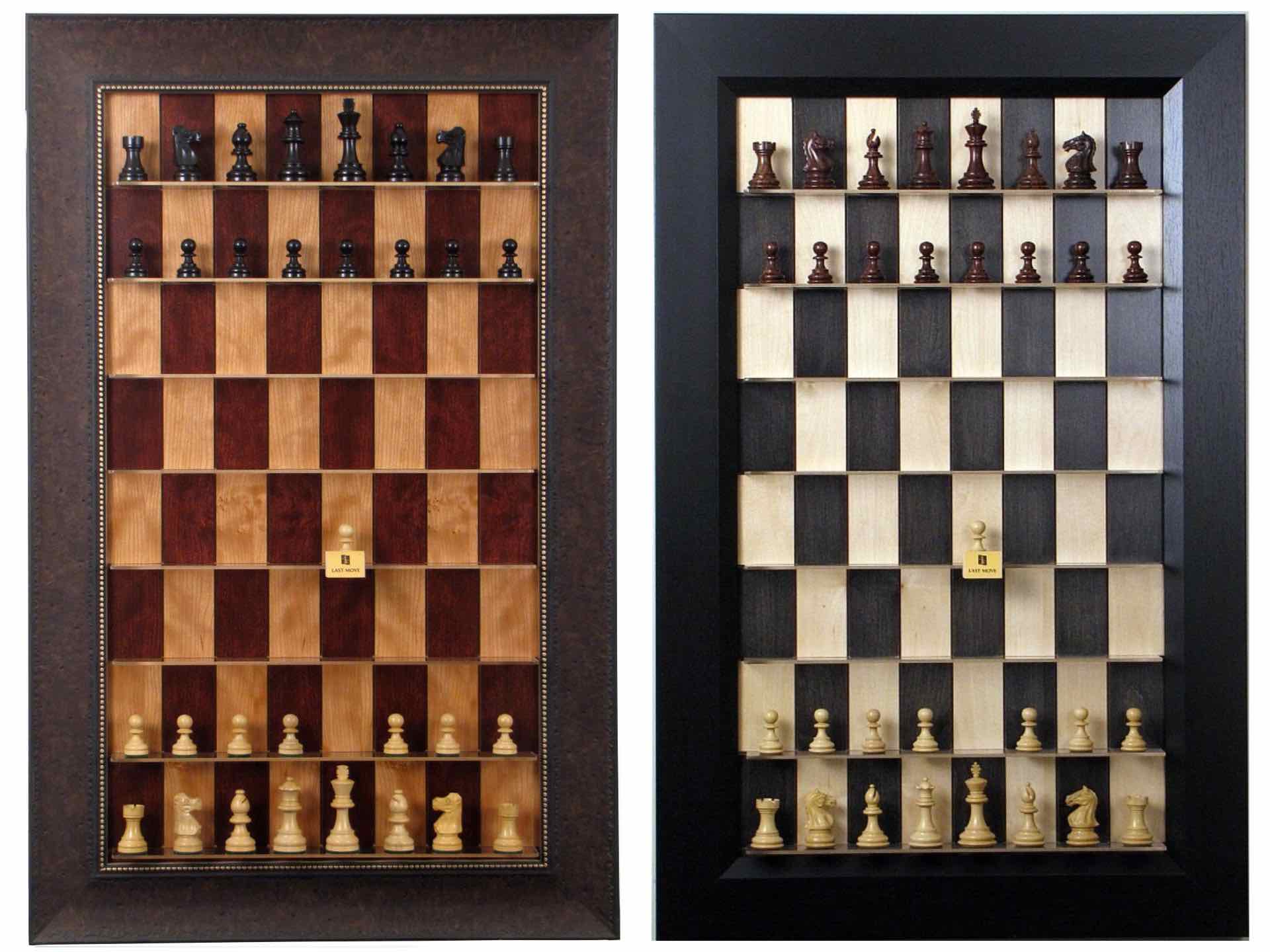 "Straight Up Chess" Vertical Chess Boards
There is no shortage of novel ways to play chess. One of the classier and interesting options I've seen is Straight Up Chess, a series of beautiful vertical chess boards that double as unique wall decor. As owner/creator Steve Schrier puts it, these boards are "off the table, out of the closet, out of the way, and beautifully displayed on the wall."
Each board is manufactured in Omaha, Nebraska with an emphasis on quality and durability, guaranteed to never warp or crack. They have a variety of sizes and frame colors to choose from, with backdrops typically made from cherry or maple wood and including wooden or metal game pieces.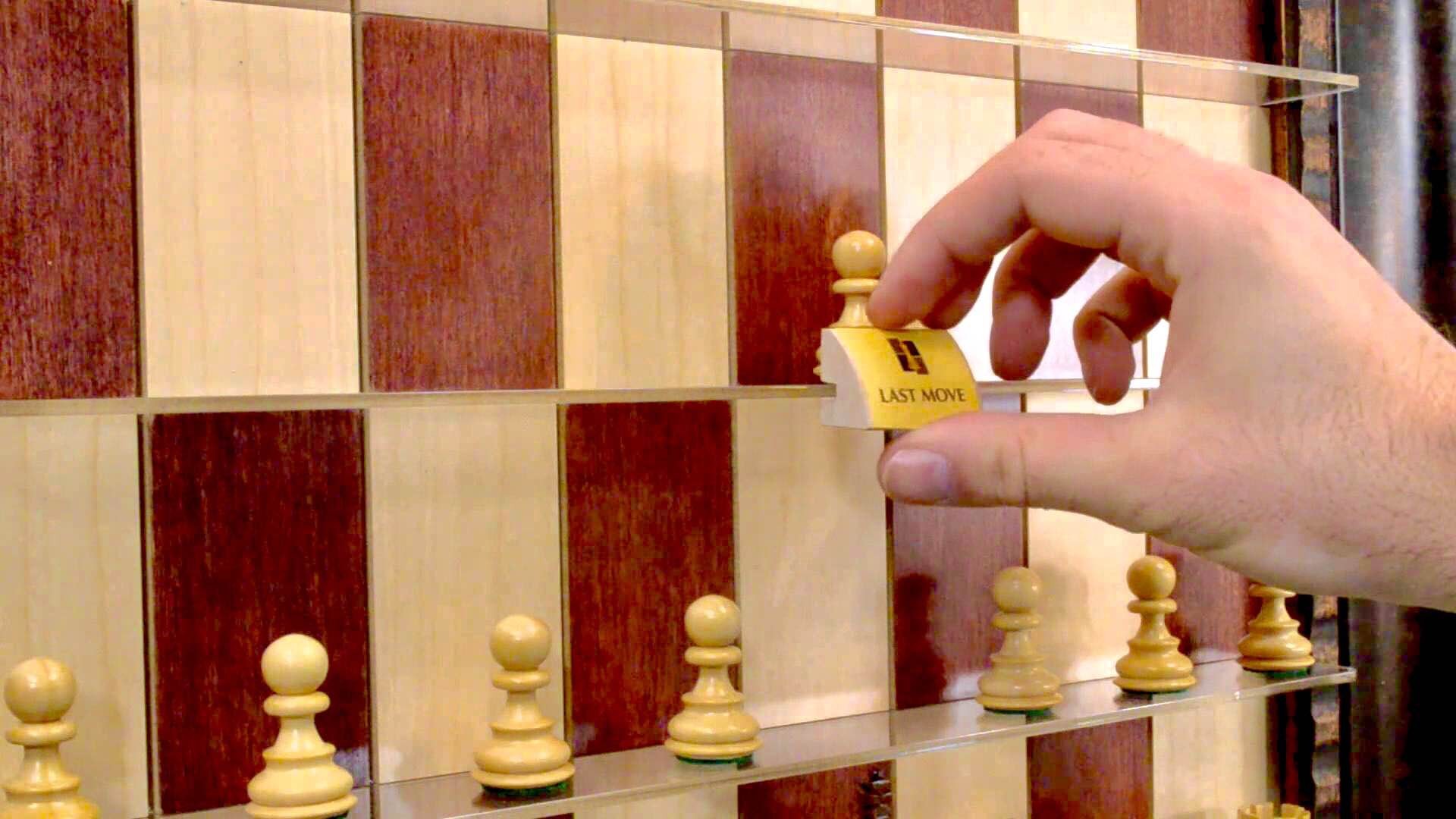 Also included are little clip-on markers for "Last Move" and "Check", so if you're playing against someone asynchronously — which is really what Straight Up Chess is designed for: taking turns in passing — then your opponent will know what happened the last time you made a move.
These vertical boards are a classy addition to any room, hallway, or office, even when you're not actively playing on one. They also make excellent gifts.
Check out the Straight Up Chess store page on Amazon to see their available styles, which run anywhere between $280 to $370.