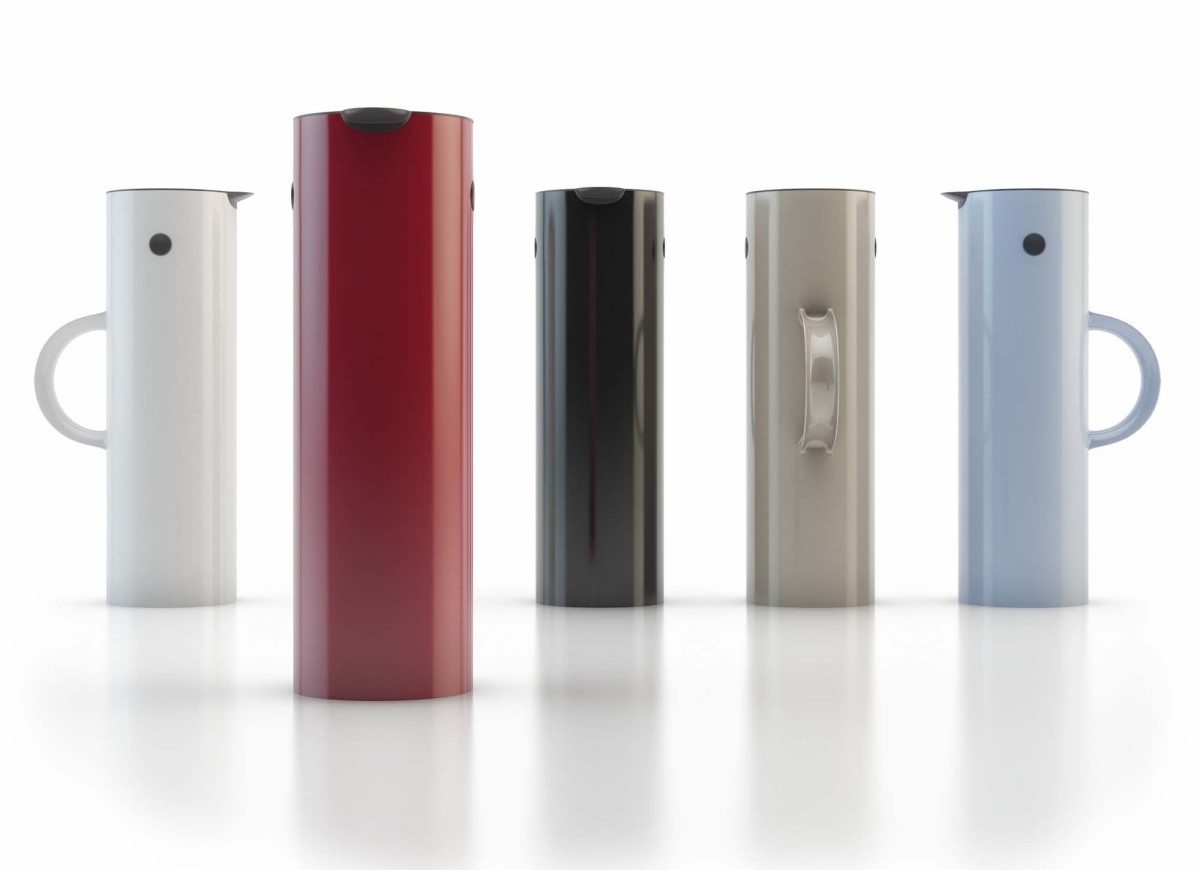 Stelton Vacuum Jug
One of my favorite ways to take my coffee on-the-go is with my Contigo Autoseal Tumbler. It keeps hot drinks hot for several hours, and cold drinks cold for half the day (not that it takes me that long to drink my coffee, of course). It only holds 16oz of liquid though, so if I'm having the kind of day where I'm gonna need a lot of coffee – like a liter of the stuff – then the Stelton Vacuum Jug is the way to go.
Like the Contigo tumbler, the Stelton jug seals air-tight to keep liquids fresh and temperature-stable. It also features an interesting rocker stopper design, which seals magnetically while the thermos is in the upright position and opens automatically while pouring.
This jug is available in a wide array of colors, my favorite being the stylish jet-black model.