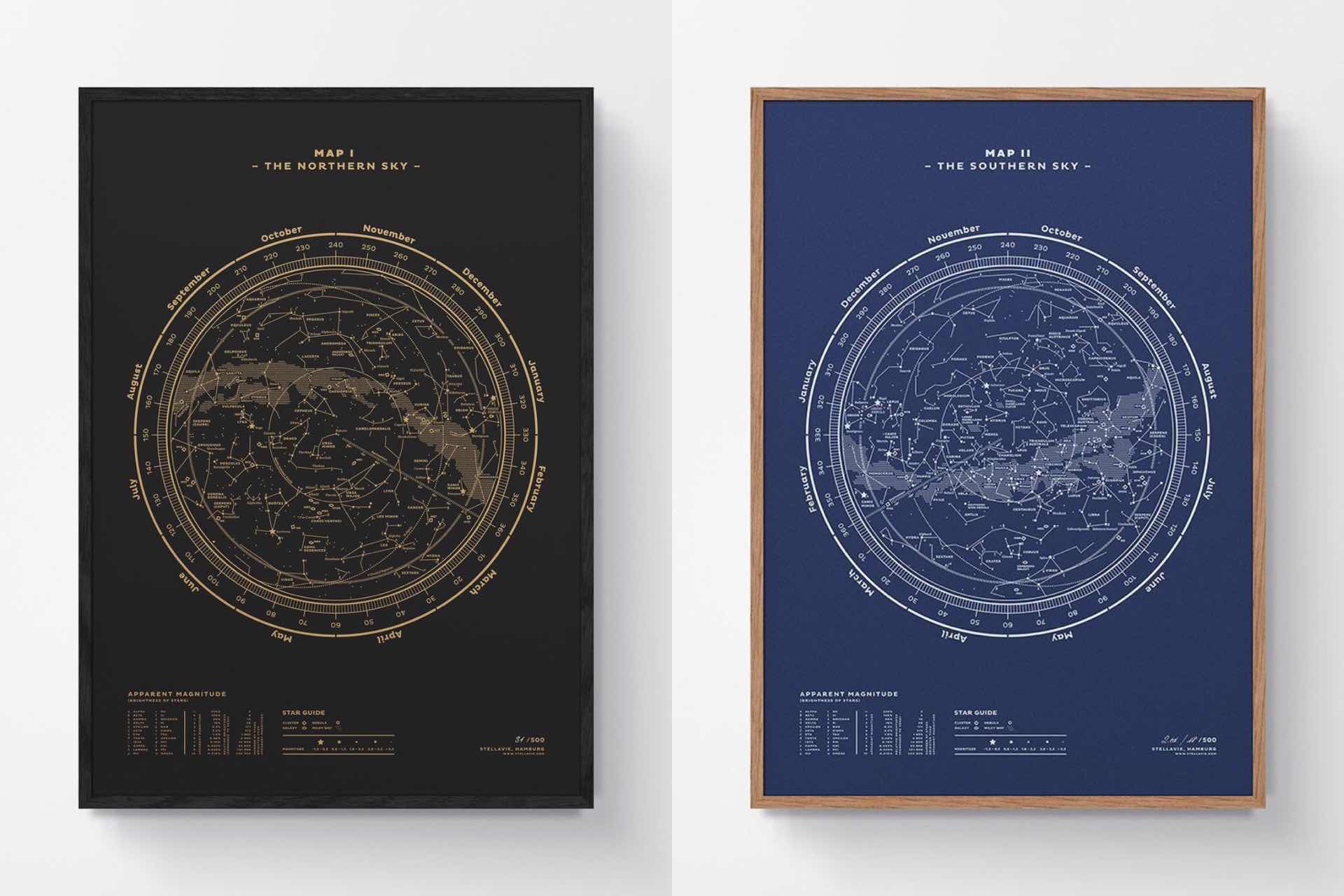 Stellavie Northern & Southern Sky Constellation Map Prints
Stellavie's series of gorgeous constellation map silkscreen prints are wonderful, limited-edition pieces of decor for stargazers, respectively depicting the night skies of the northern and southern hemispheres.
These celestial maps are large one-color silkscreen prints, printed with custom-mixed inks and solid-colored premium paper stock. Editions count 500 pieces, signed and numbered. Enjoy a perfect night under lucky stars!
Every map features a remarkable number of details for you to pore over: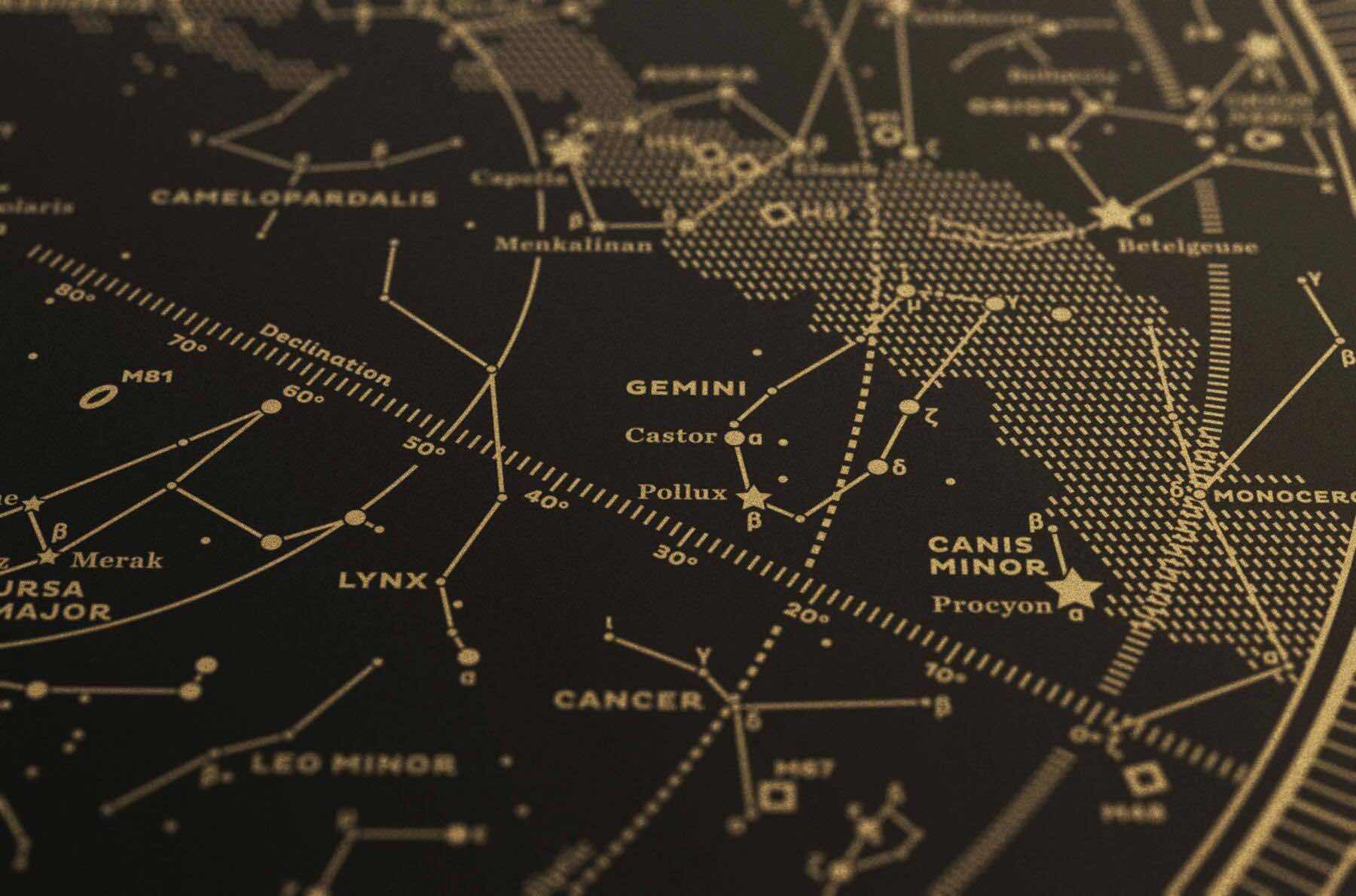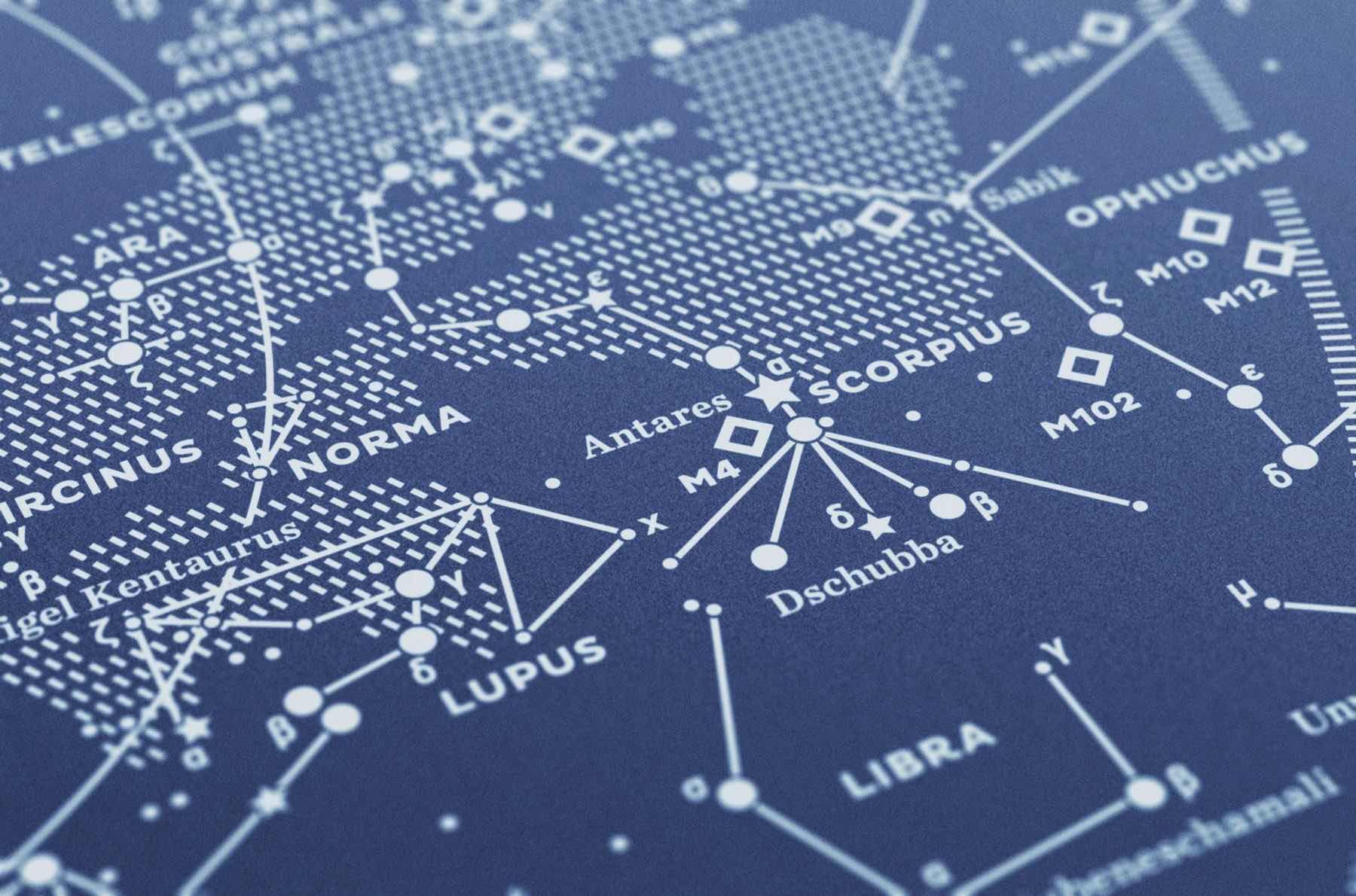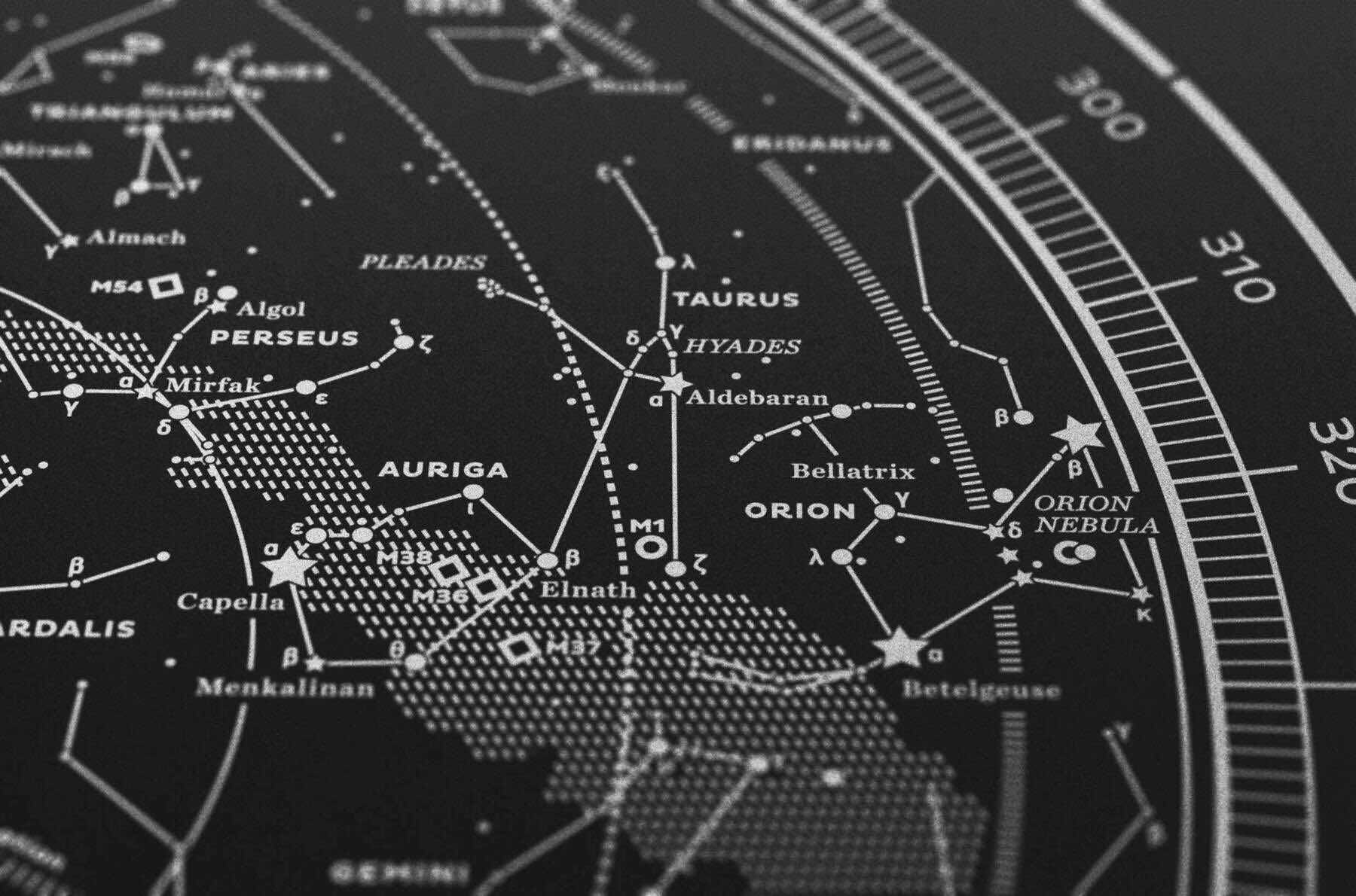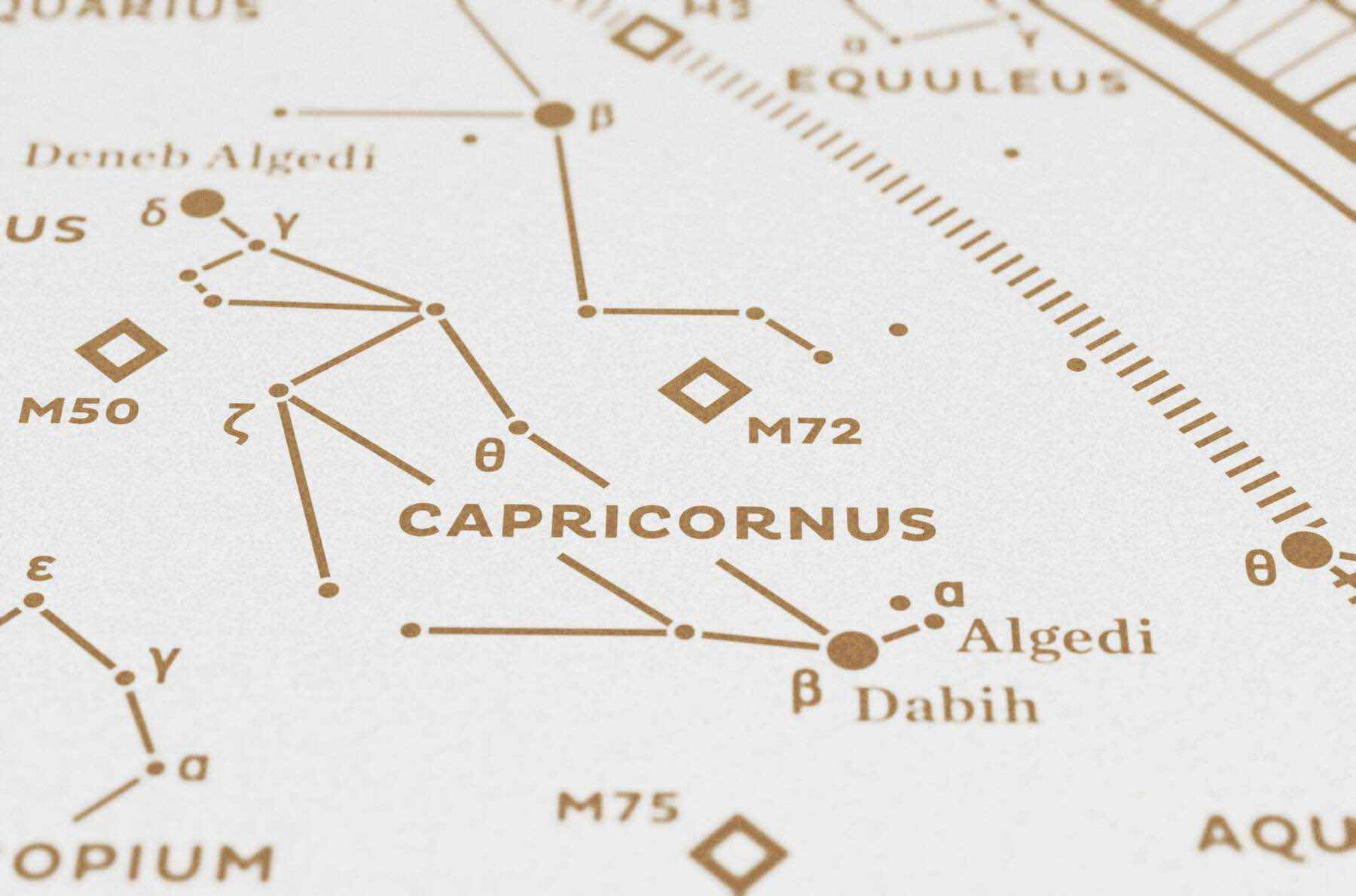 As you can see from those photos, the maps come in four colorways:
Map I – The Northern Sky:
Map II – The Southern Sky:
Each one starts from €80 (~$89 USD) for the 50cm x 70cm (~19.7″ x 28″) size, and go up from there where applicable. (As of November 17th, 2019, some colors aren't available in some sizes.)