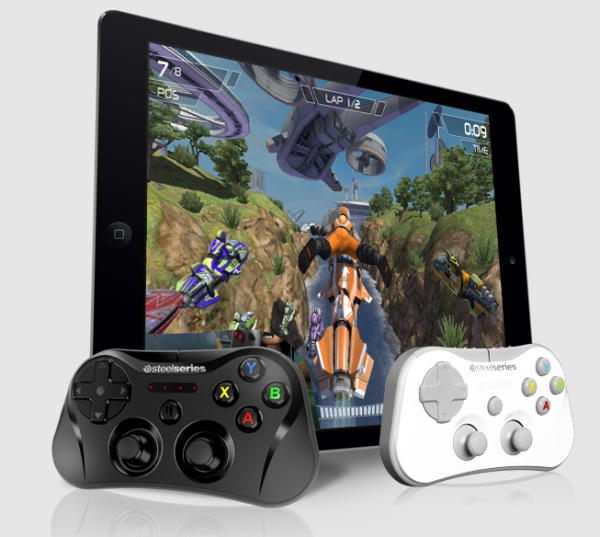 SteelSeries Stratus Wireless Game Controller
Announced at CES 2014, the SteelSeries Stratus is a wireless controller designed for playing iOS games. The Xbox-like controller design will be instantly familiar to any modern gamer, right down to the twin analog sticks and four shoulder buttons. Up to four of these can be connected to a single iOS device for multiplayer games.
Eli Hodapp of TouchArcade reviewed the Stratus, noting that this the best iOS gaming controller around at the moment, but there are two problems:
It's very small.
At $99, it's very expensive.
If you take iOS gaming seriously though, it might be worth checking out. The Stratus is available for pre-order, and is expected to start shipping in the next month.