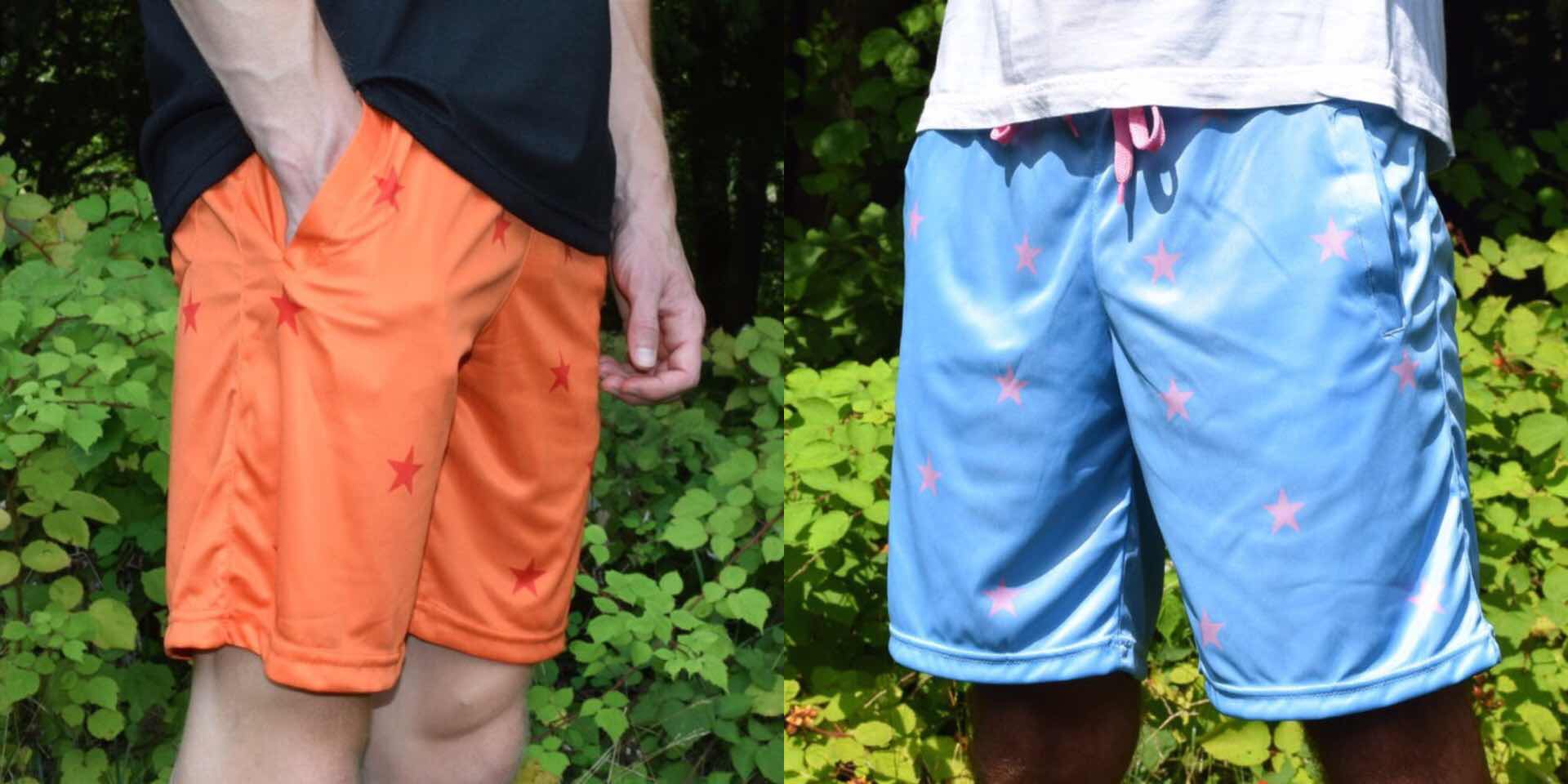 Steady Hands "Star" and "Dragon Star" Shorts
As part of their "Summer Drop" collection for August 2019, indie clothing brand Steady Hands — whose sweet puffer jacket I wrote about back in January — has released two pairs of polyester athletic shorts inspired by popular anime/manga series:
The "Dragon Star" shorts (pictured above, left), which are inspired by the namesake Dragon Balls from Dragon Ball Z.
…and the "Star" shorts (above, right), inspired by Johnny Joestar from Part VII of JoJo's Bizarre Adventure.
It sounds like a weird concept but I really think the shorts look great without screaming "anime!" The colors, the star designs…I'm here for it.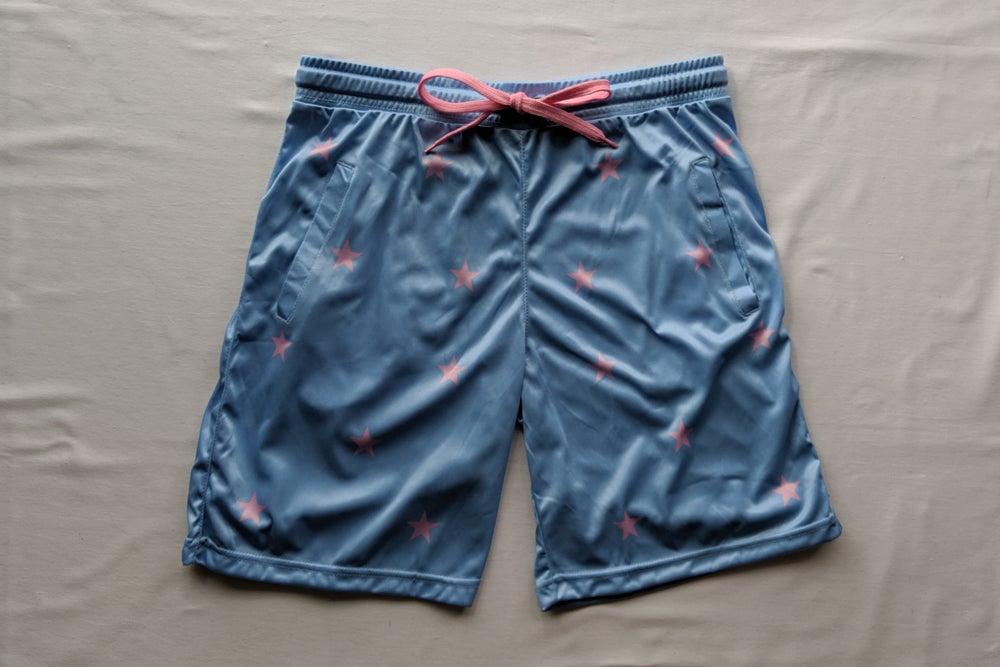 Now, I wouldn't have expected athletic shorts like these to bother with pockets. As it turns out, they've got two side pockets and a back pocket on the right leg. Each pair also doubles as swim shorts, which is awesome. The "Dragon Star" shorts in particular include both red and orange drawstrings, while the "Star" shorts just come with a pink one.
Grab both pairs for $32 a pop at Steady Hands.