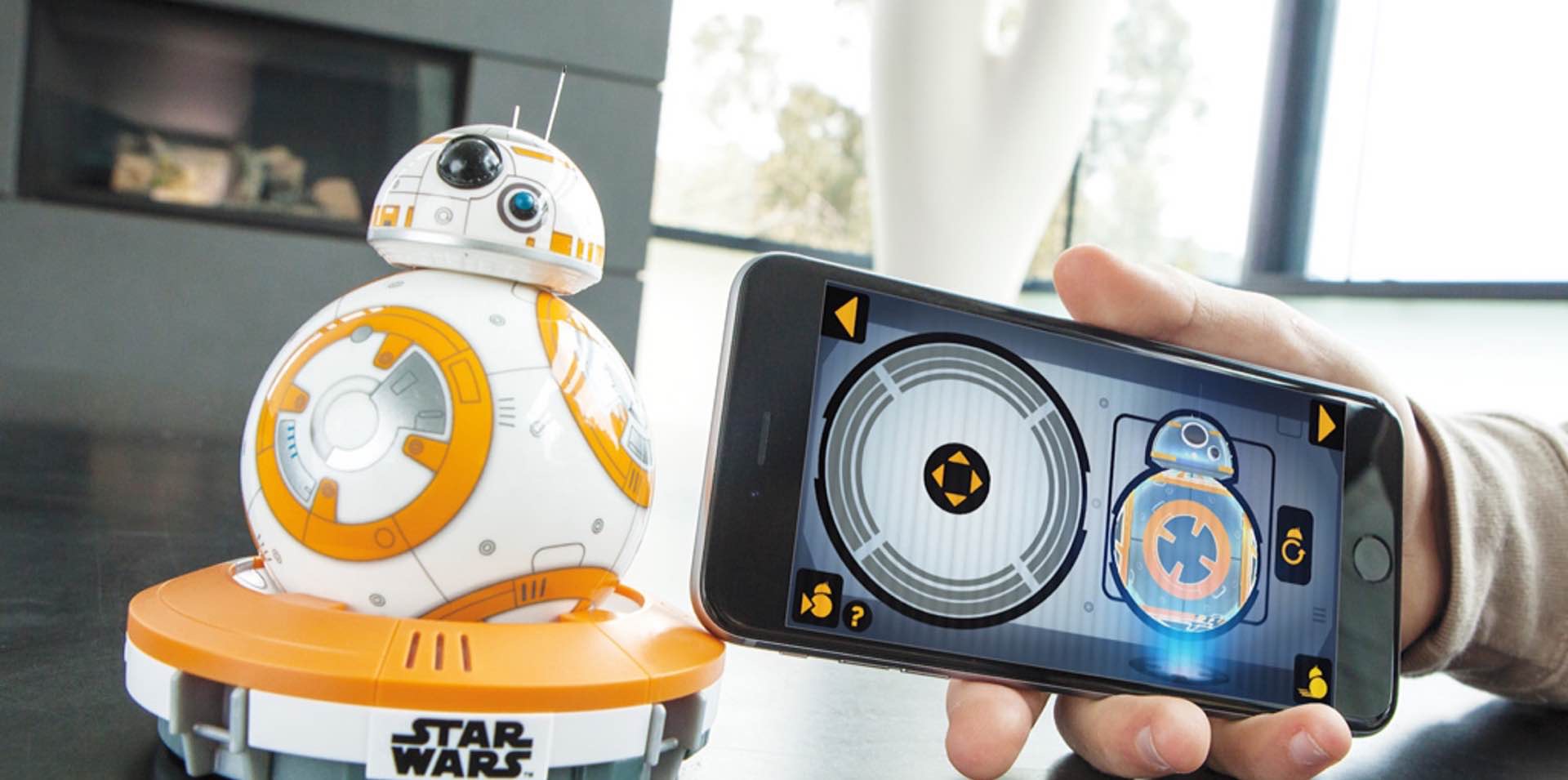 Star Wars BB-8 Droid by Sphero
I've been avoiding Star Wars: the Force Awakens spoilers like the plague, but like everyone else I did watch the first teaser trailer when it originally debuted. And, I just knew that little BB-8 droid — the one who looks like a soccer ball and only makes an appearance for a few seconds — would be a hit.
While the film release is still a few months away, today you can already purchase your very own BB-8 droid. It's controlled via a free iPhone or Android app. Once connected via Bluetooth Low Energy — which is done by holding your phone near the droid — BB-8 comes to life (no really, it's surprisingly lifelike) and begins moving around, making little beeps and boops.
From there, you can control its movements from the app (even with your voice, if you want), and do fun things like have it "project" on-screen "holograms" — including video recordings of yourself, Princess Leia-style — and let it act out canned "animations" such as sadness or irritation.
While the droid is available on Amazon, as of this writing most of the offerings seem to be from price-scalpers selling for over $200. We'd recommend getting the droid directly from Sphero, where it's priced at $150 with free US shipping.