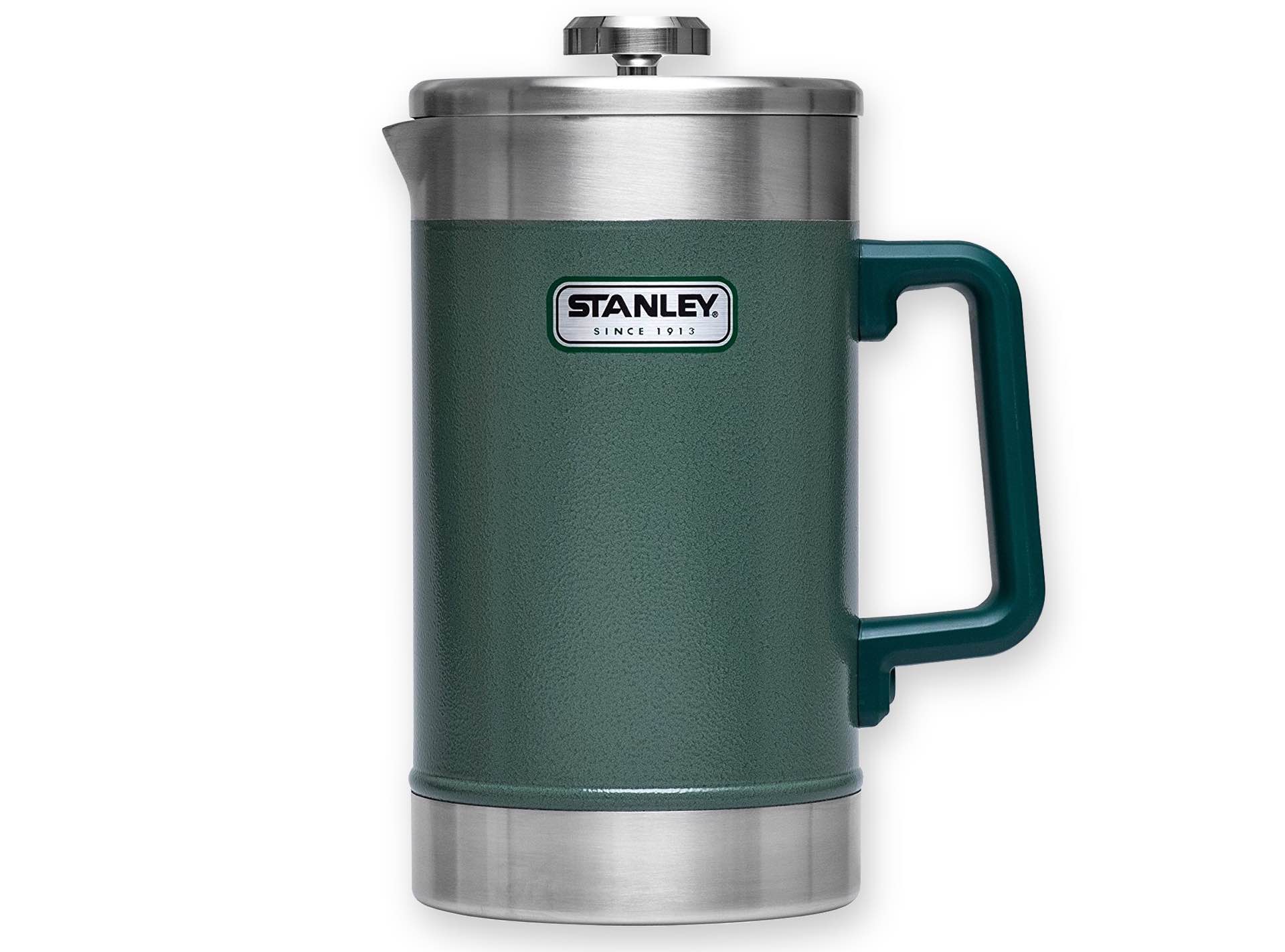 Stanley Classic Vacuum French Press
Similar to how the Espro Travel Coffee Press is like a mix of French press and travel mug, the Stanley Classic Vacuum French Press is sort of what you'd get if you mixed the French press with their own 64-ounce growler instead (and downsized it to 48 ounces in the process).
The two main selling points are 1) since it's a Stanley product, this thing is a nigh-indestructible beast that can take a beating no problem, and 2) it keeps coffee steaming hot for 4 hours, cold for 9 hours, or iced for 24 hours. In case you're wondering, the pour spout does indeed close by rotating the lid, which helps even more with temperature retention.
Get it for $60 on Amazon.