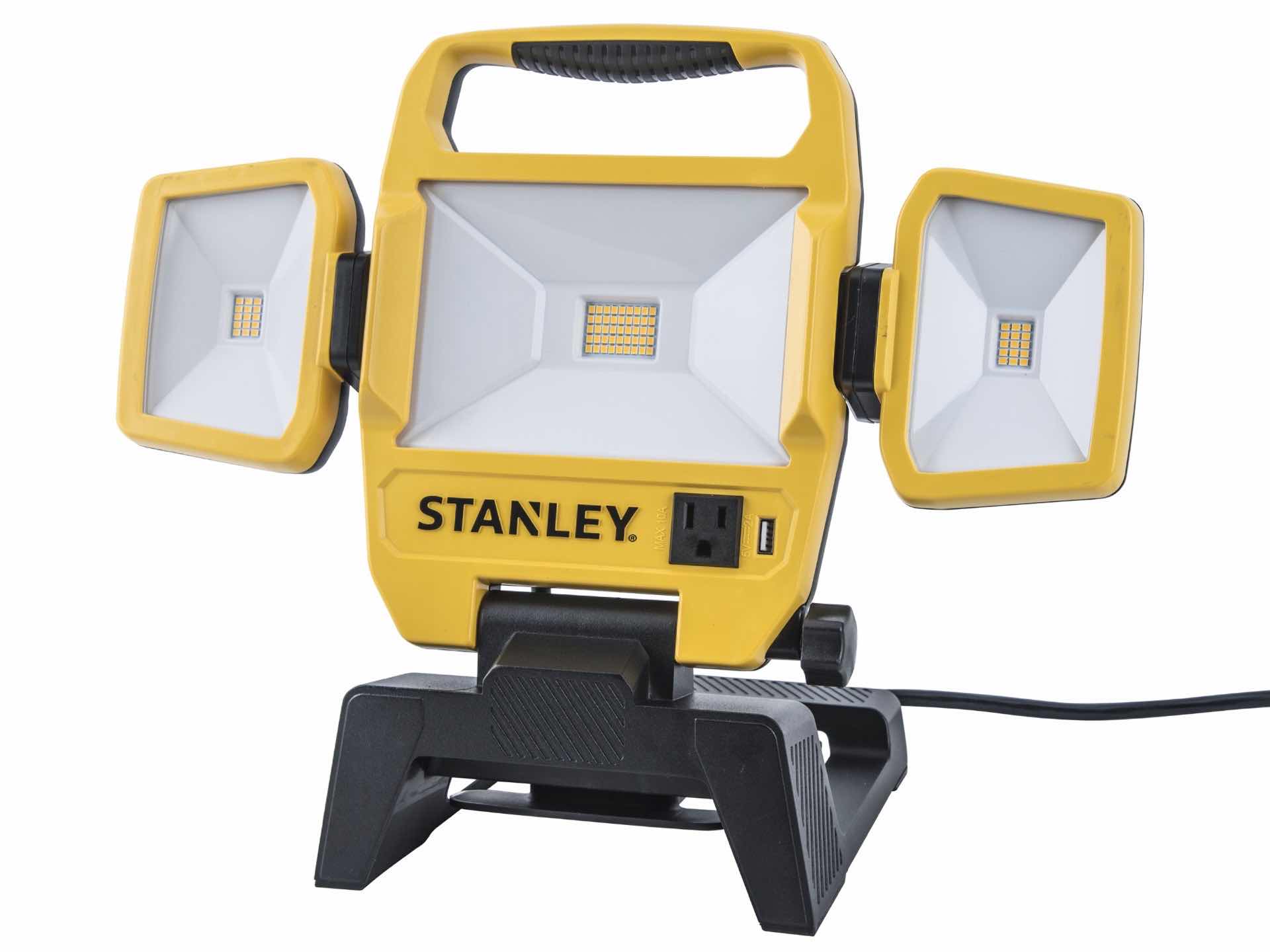 Stanley 5000-Lumen LED Portable Work Light
With Stanley's 5000-lumen portable work light, you'll never be left in the dark again on any job site. It sports three adjustable heads — the side two of which allow for wide angles — that altogether pump out enough LED light to illuminate an entire work area, even in the dead of night. If anything, it's almost too intense for some projects around the house, so definitely don't go looking directly into the thing, capiche ? 👌
(Thankfully, there is a 50% dim function so you can take it down a notch when needed.)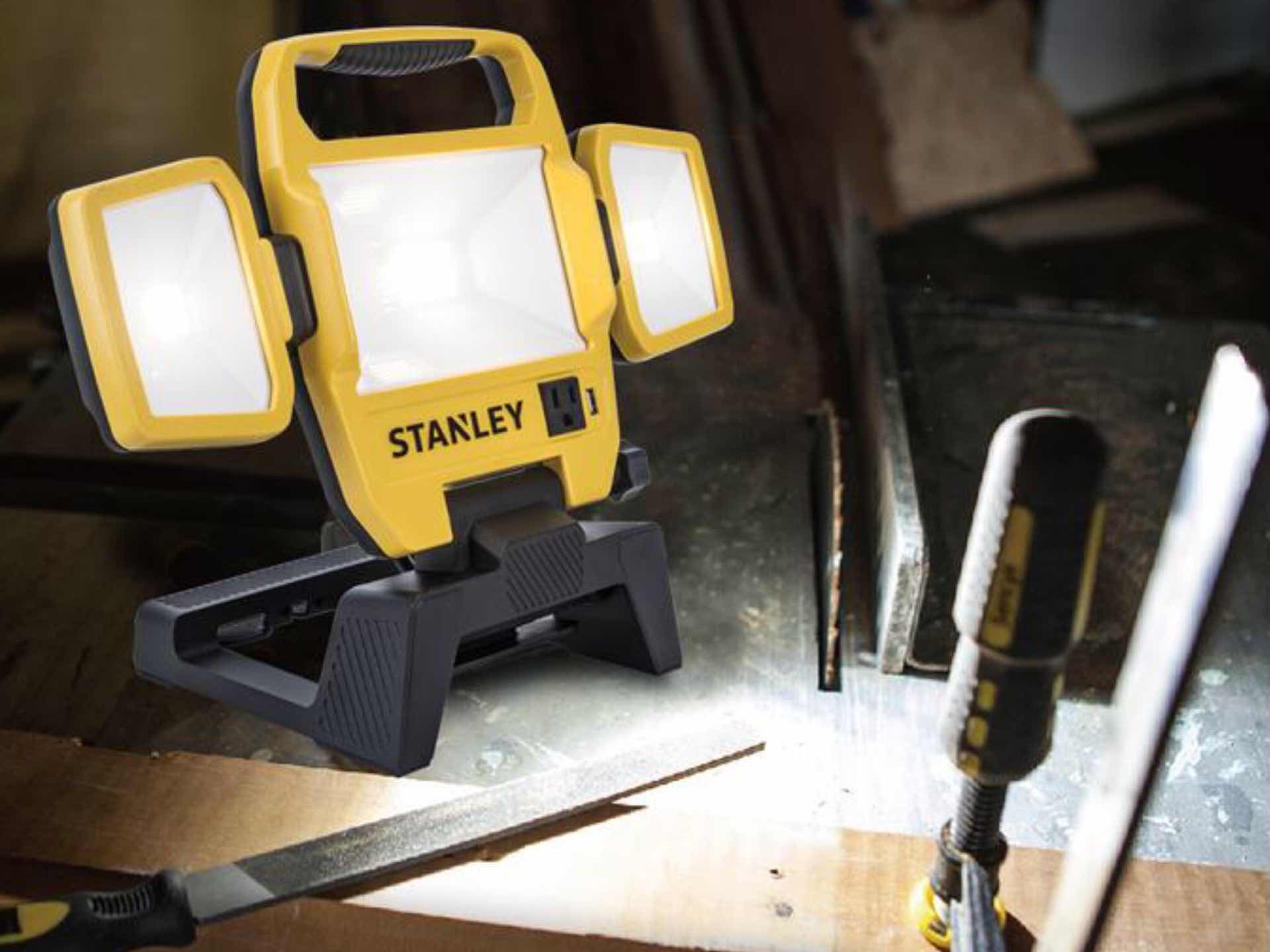 The built-in handle and stand both make it easy to carry the light around and place it wherever you need it — under the car, hung up from above, out on the backyard lawn, etc. The rear-mounted on/off button is sealed with rubber so you can use the light in wet locations without fear.
When you're done with the light, the side panels tuck behind the main light and the whole thing then folds flat for easy storage.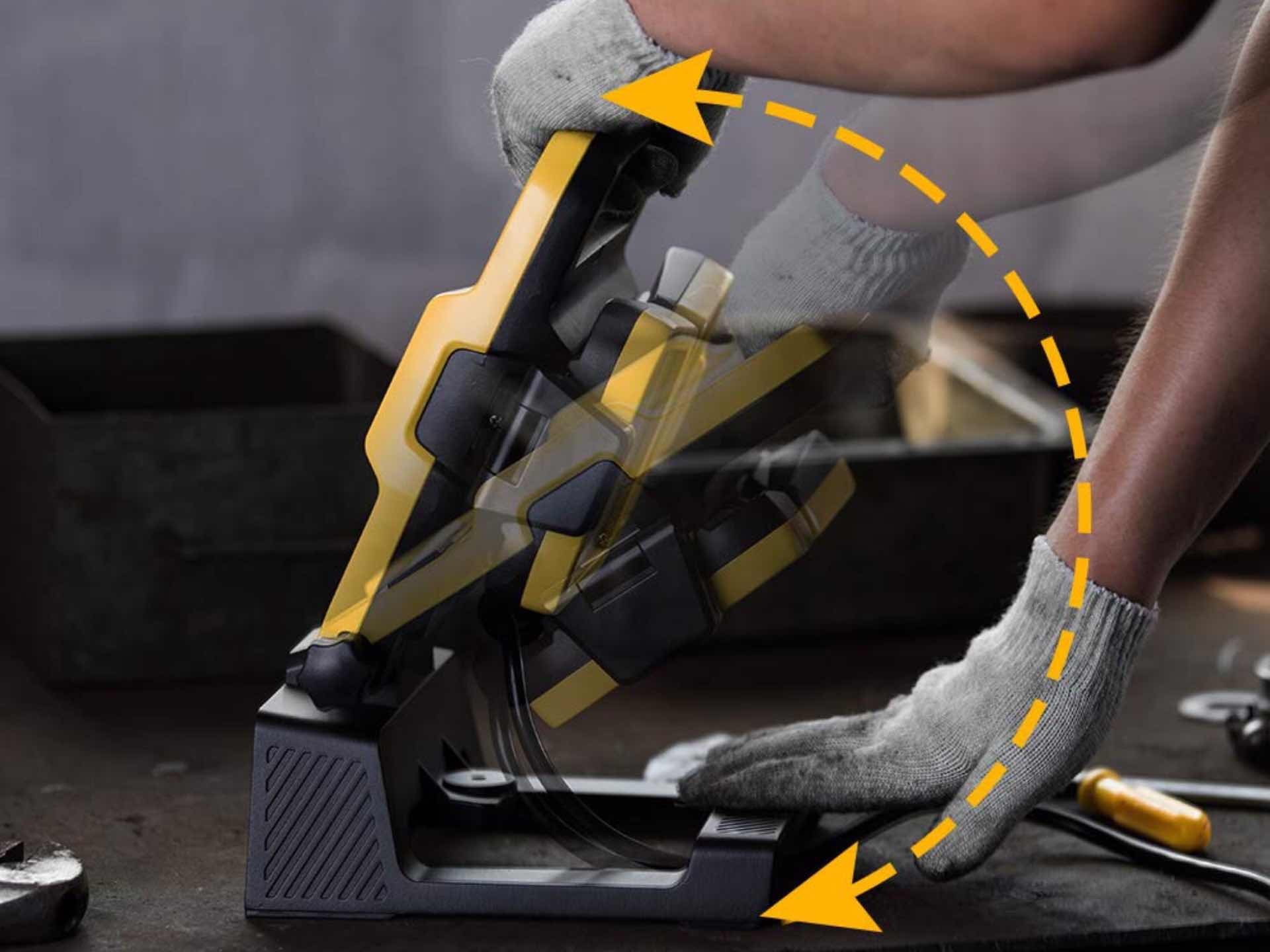 Get the work light for $80 on Amazon.