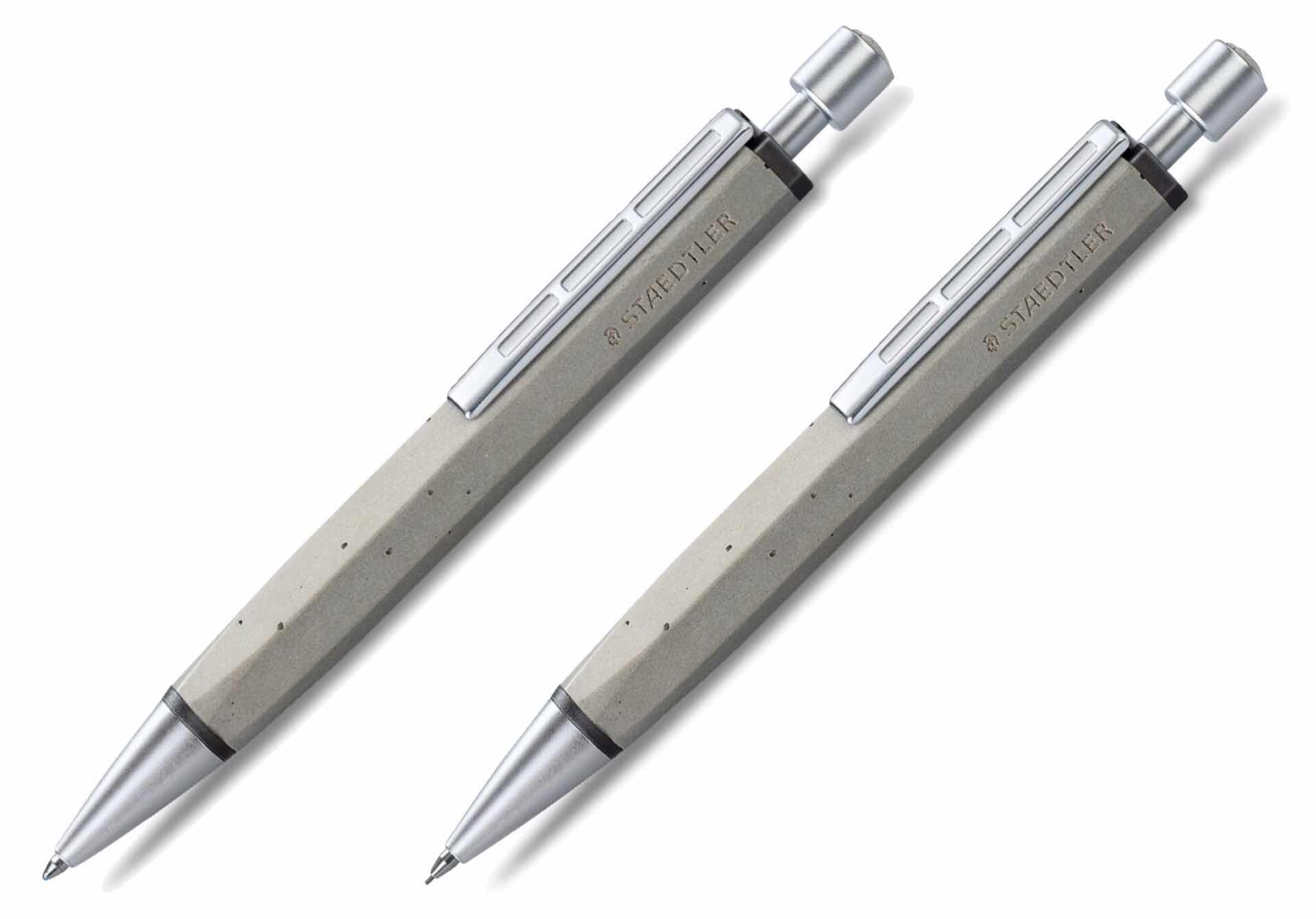 Staedtler Concrete Pen and Mechanical Pencil
It has come to my attention that German stationery manufacturer Staedtler offers a pair of writing utensils made out of high-performance concrete: one's a pen ($30 USD), the other's a mechanical pencil ($35 USD). Both of them sport an asymmetrical hexagonal body:
It's a little wonky looking, but I'd almost argue that these are more decorative utensils than actual writing ones, if that makes sense (although you can, of course, still use them like any other pen or pencil). For instance, they'd look pretty great with this concrete desk set.