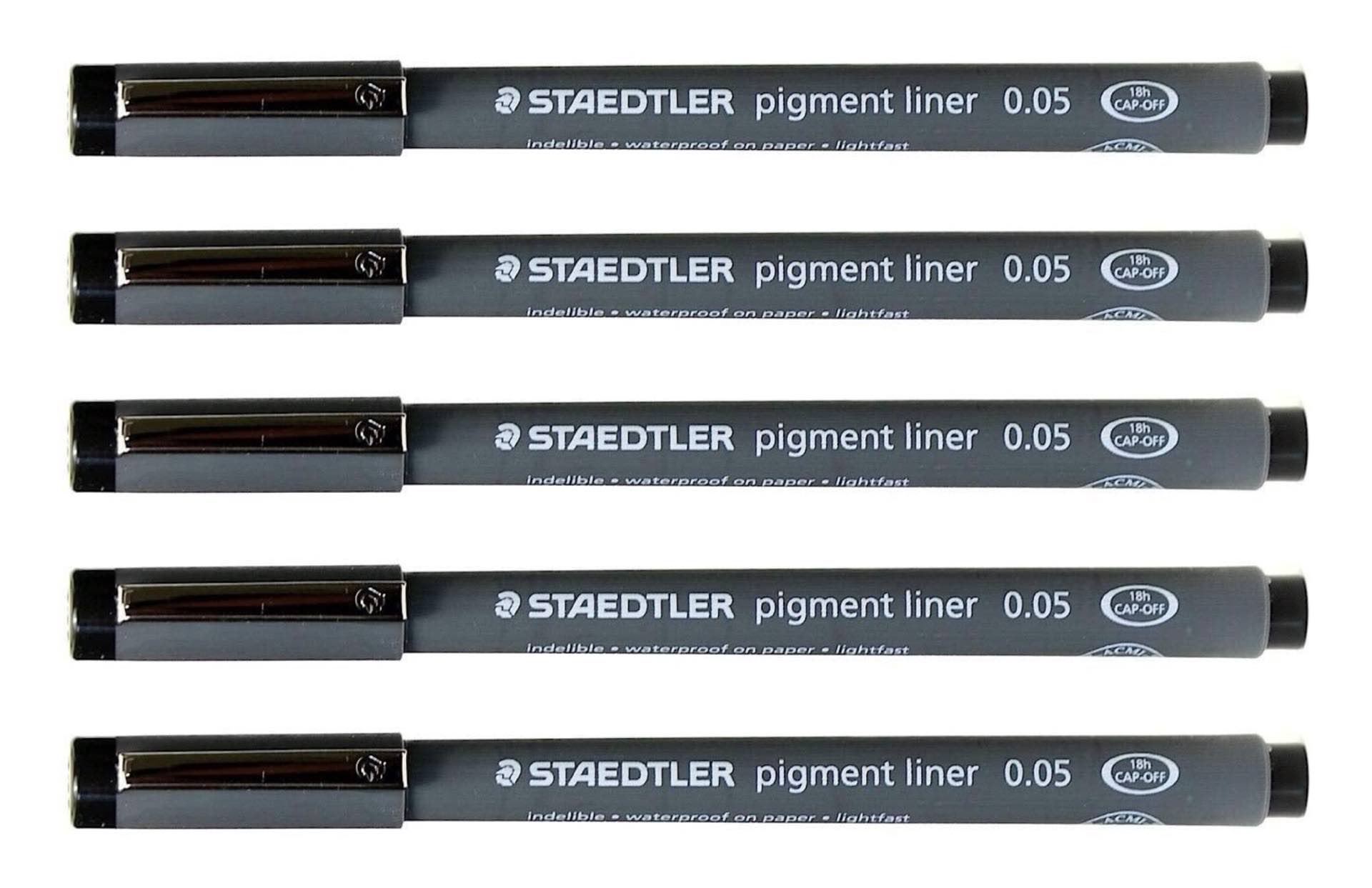 Staedtler 0.05mm Pigment Liner Pens
I love a good, fine-tipped pen for writing in pocket notebooks or doing clean detail work while sketching. Staedtler's 0.05mm "Pigment Liner" pens are just the ticket, with their long, needle-like tips that create crisp and precise lines (without bleedthough), which dry almost instantly and are then waterproof.
I like that they make my somewhat sloppy handwriting look a little neater simply by virtue of laying down such thin lines. You do need to be gentle with them though, or those frail tips will bend and become useless. Also be sure to cap them every time you set them down for long periods, or they'll eventually dry out. (They do promise 18 hours of uncapped time being okay, but it never hurts to be careful.)
A five-pack of the black 0.05mm size goes for $22 on Amazon. They do have other sizes and colors if you'd like to take a look at those as well.