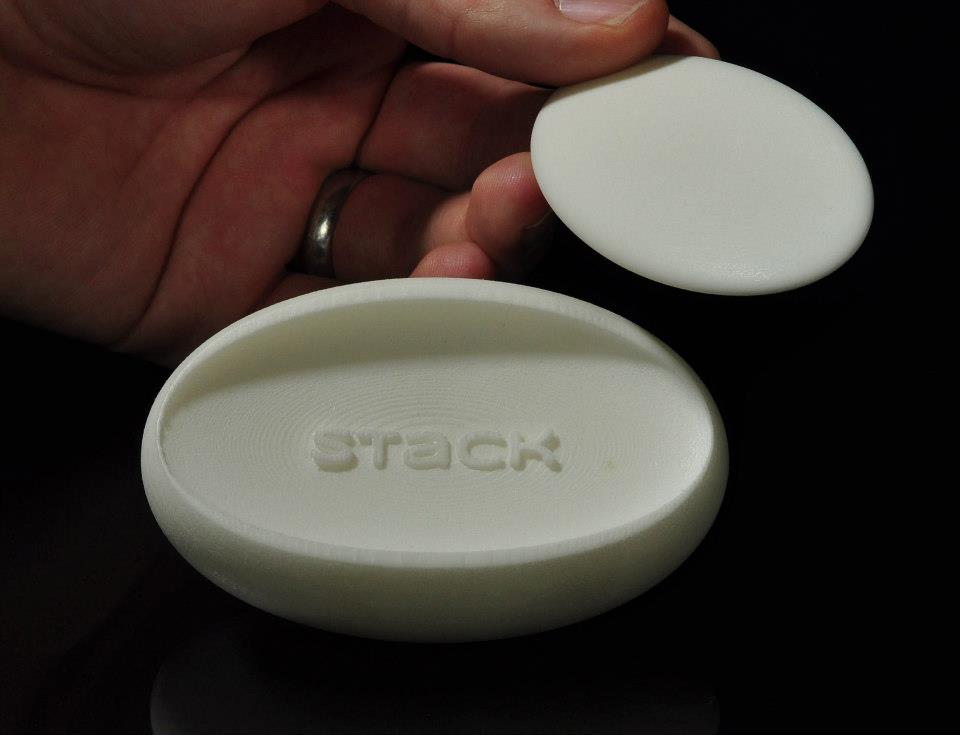 STACK Infinity Bar Soap — Natural Peppermint (Pack of 12)
"Well, I'm getting down to that little sliver of soap in my shower again. I'm going to have to make a decision pretty soon: Throw it out, or try to do that Vulcan mind-meld to the next bar."
— Jerry Seinfeld, SeinLanguage (1993)
Thanks to a recent episode of Dan Benjamin and John Roderick's Road Work podcast, I discovered these nifty "infinity bar" soaps by STACK.
What started as a successful Kickstarter project back in 2012 is now a full-fledged company with a cool product: A soap bar with a unique grooved shape that piggybacks with your previous sliver, merging them together, and this continues in an infinite cycle. The result? You never have to waste soap again.
Each veggie-based soap bar is infused with Shea butter and scented with essential oils rather than artificial chemicals — in the case of this 12-pack they use peppermint, but jasmine is also available. The bars are also free of SLS (sodium lauryl sulfate), the harsh detergent found in way too many soaps and shampoos these days
Get this pack of 12 bars for$35 on Amazon.