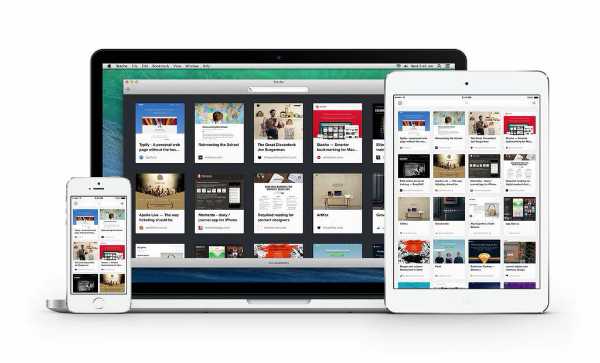 Stache for Mac and iOS
My day-to-day bookmarking needs are already covered by Pinboard (and happily so), but I must say Stache is an interesting alternative. It's a brand-new bookmarking app for the Mac that makes it easy to archive entire webpages and find them again later.
Unlike Pinboard, which is displayed as a simple list of links, Stache takes a more visual approach by attaching a screenshot to each bookmark. Pages you bookmark in Stache are archived in full on your Mac and synced over iCloud to the read-only iOS companion app.
Both apps share the same basic features, like full content search, URL sharing, and bookmarklet/URL scheme support. The Mac app is where Stache really shines though, with its additional abilities to archive, export, and tag bookmarks.
Stache is available on the Mac App Store for an introductory price of $7 (normally $10) and as a Universal app on the iOS App Store for $2.