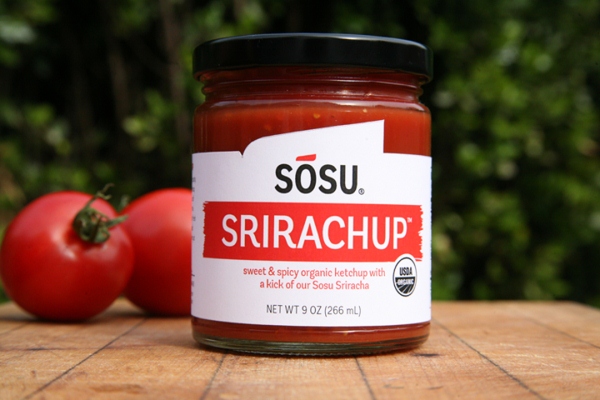 Srirachup
On those rare occasions when ketchup gets used in our house—meaning, when we're feeling too lazy to cook and just toss some frozen corn dogs into the oven—I always mix in a little sriracha to spice things up a bit. I gotta tell you, it's an addictive combination.
With that said, I'm super excited to try this new thing called Srirachup, made by Sosu Sauces. They're the people behind the 'Barrel-Aged Sriracha' Kickstarter that got funded a week ago.
They've come up with a simple, spicy ketchup recipe that has a hint of sweetness to it. This is the entire ingredient list: Organic California tomatoes, organic chili peppers, organic apple cider vinegar, organic brown sugar, sea salt, and organic garlic.
Sounds delicious, right? Pick up a 4-pack of Srirachup for $30.